Mary-Kate and Ashley Olsen's style evolution, from Our Lips Are Sealed-era to red carpet goth-glam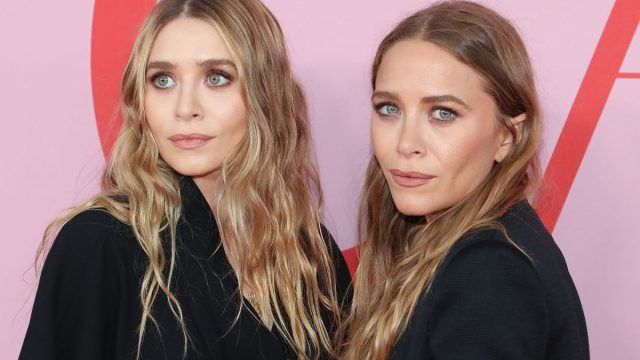 Over three decades years ago, Mary-Kate and Ashley Olsen were but wee babes making the nation coo over their fluffy blonde hair and big blue eyes. They've since left the entertainment industry and gone on to become a couple of the most influential designers in fashion. America's most beloved twins have rarely lived outside of the spotlight, and it's been fascinating to see the path they've traveled. Today, June 13th, is Mary-Kate and Ashley Olsen's 33rd birthday, so what better way to celebrate these powerful, forward-thinking women than with a retrospective down style memory lane?
Like the rest of us, the Olsen twins have had some fashion misses, but for the most part they've become bold trendsetters with unique and strong aesthetics. They're fresh off another win for Accessories Designer of the Year at the CFDA Fashion Awards for their brand The Row, which gave us our most recent glimpse at their iconic style.  Since then, we've been thinking about their fashion hits through the decades. They definitely haven't been afraid to go off the beaten path, experiment, and have fun with fashion.
Let's take a look at Mary-Kate and Ashley Olsen's style evolution through the years.
1994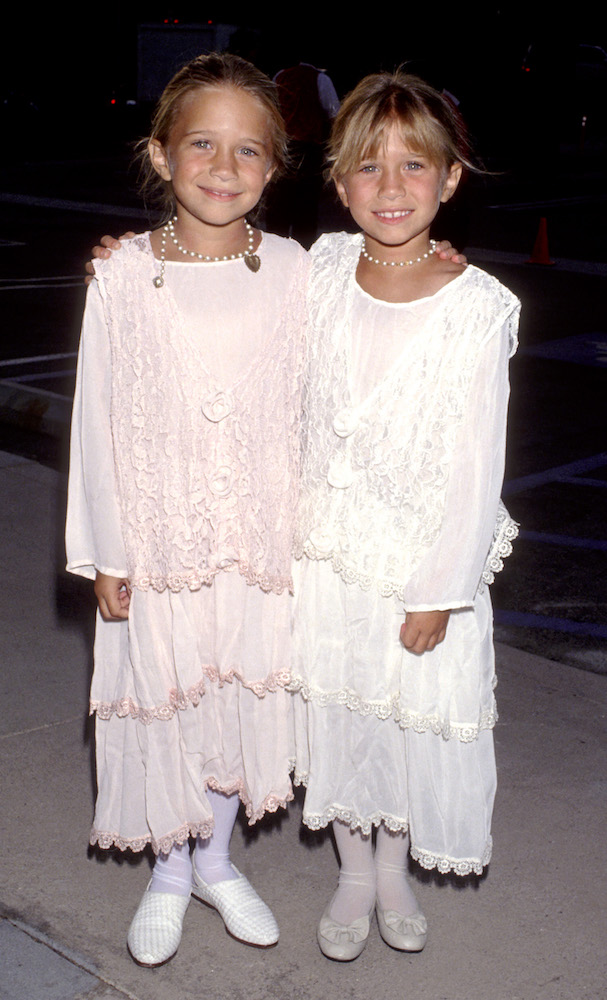 Look at these cuties! Mary-Kate and Ashley hit up the ABC Family Kickoff party in white and pink granny gowns, not entirely unlike some of their more experimental styles in the mid-aughts. The little pearl necklaces couldn't be more adorable.
1998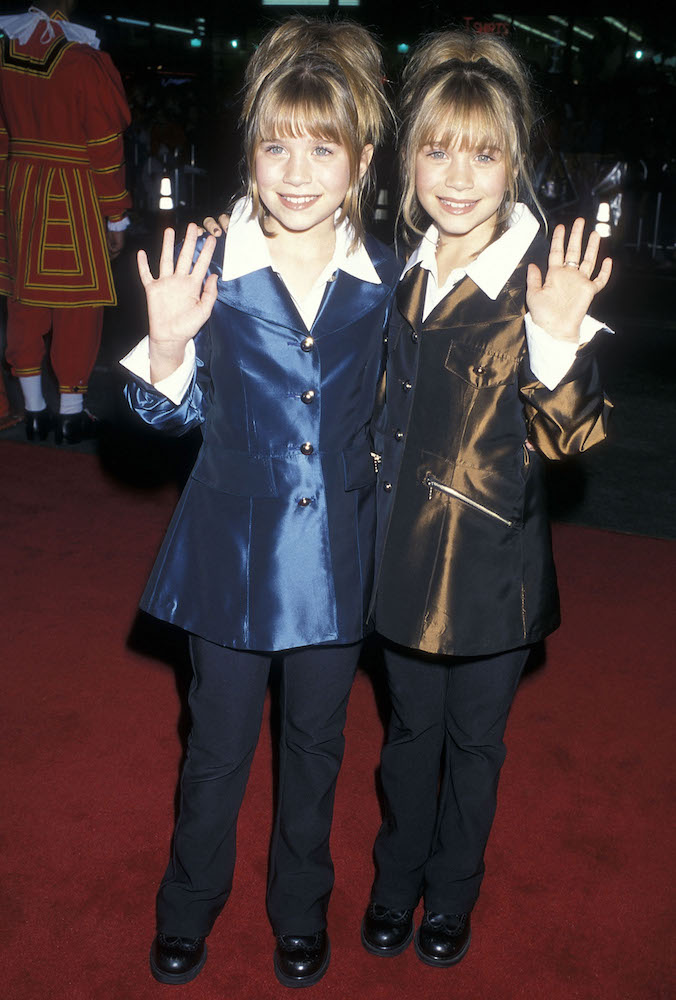 Who among us wouldn't have killed to go to the Spice World premiere in these snazzy suits? The '70s were back in an interesting way in 1997, but the Olsen twins put their own spin on the look. Did anyone else have this hairstyle on their vision board?
2000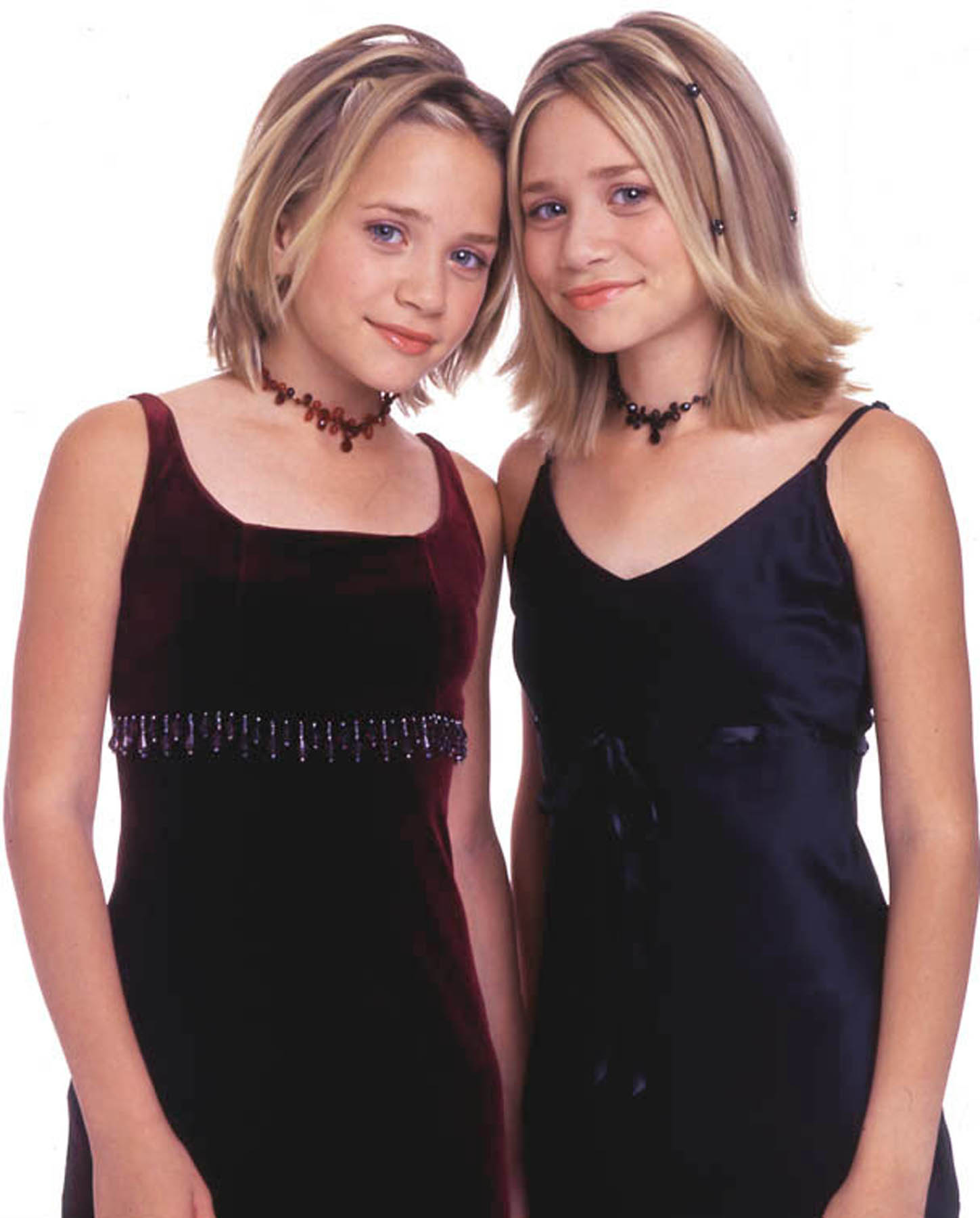 The early aughts marked the Olsen sisters' first foray into chic dressing, and these trendy velvet and satin dresses epitomize the popular style of the time. Chokers and baby-doll dresses have made their way back into the style zeitgeist in recent years, so barring those flippy Meg Ryan-inspired haircuts, this is a look that is definitely being revisited now.
2002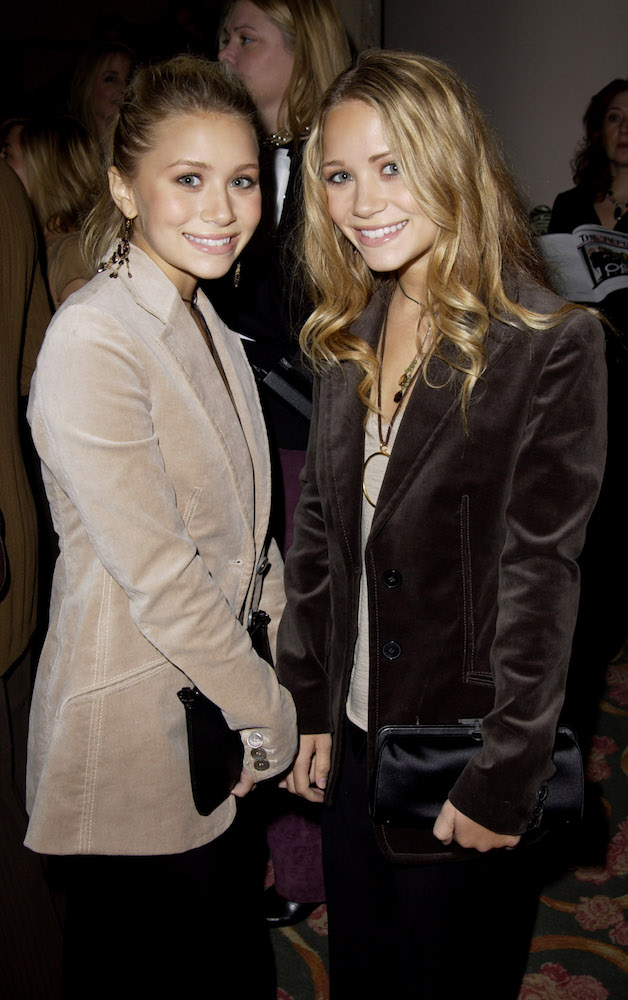 Mary-Kate and Ashley dressed the part at The Hollywood Reporter's Women in Power breakfast. Their outfits are incredibly trendy for the time, and their soft makeup and hair is age-appropriate and super pretty.
2003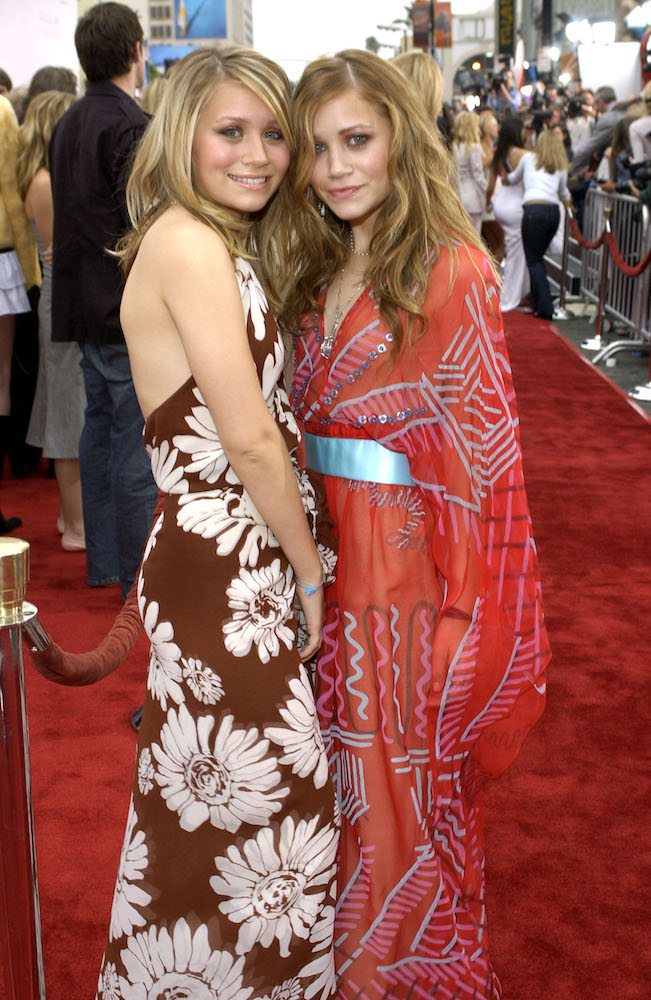 While both of the dresses the sisters wore to the Charlie's Angels: Full Throttle premiere were very much on trend, we can see a glimmer of Mary Kate's experimental, boho phase coming on. Her hair is looser, and the dress shows the beginnings of her iconic shapeless look.
2004
By the time the Olsen twins received their Hollywood Walk of Fame, they were well on their way to evolving their style from young and innocent to edgier and more fashion-forward. Mary-Kate in particular was always ahead of the game, with rumpled hair and a pretty slip dress that started to show her rock and roll side.
2005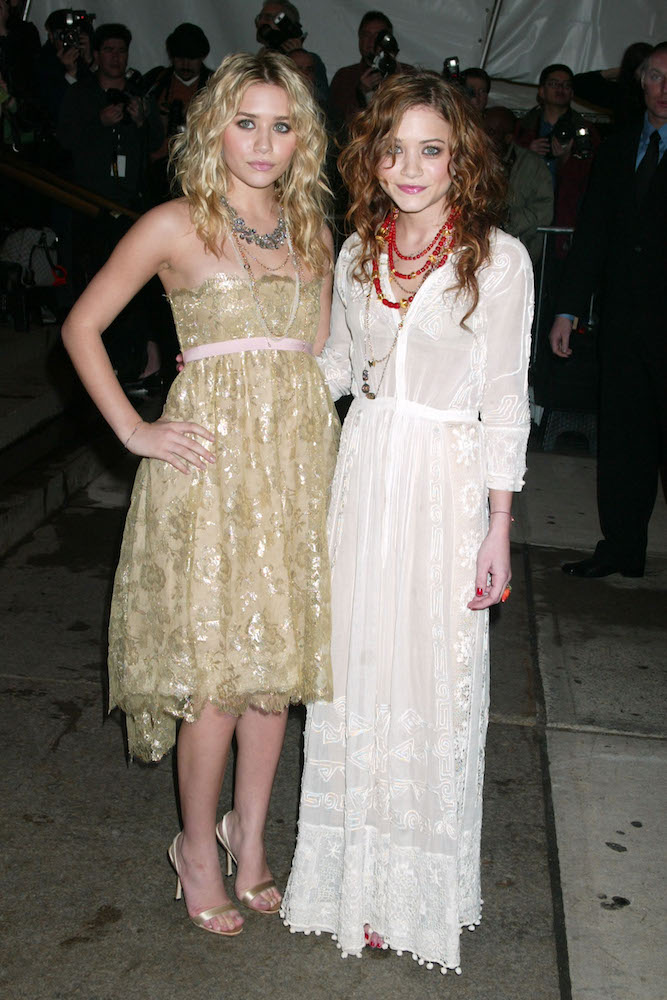 Mary-Kate continued to lean into the boho look, with wild curls and a long, white hippie dress adorned with red beads. Ashley jumped onboard the dark eyeliner trend with her sister, but her dress is still fairly subdued in comparison.
2005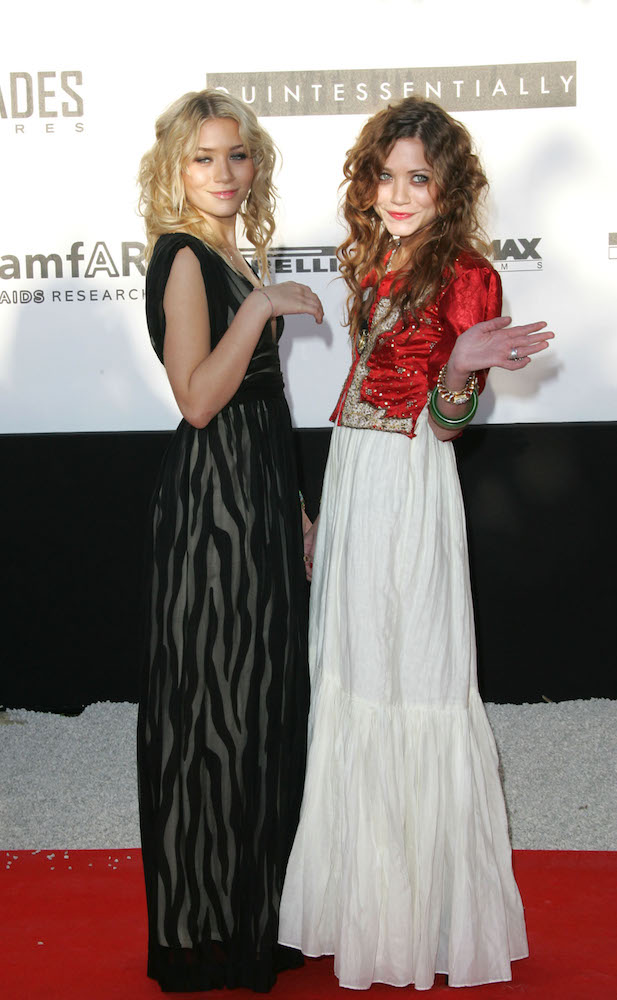 You can really start to see both Mary-Kate and Ashley's shift into more gothic, experimental clothing this year. Mary-Kate really cut a path not only for Ashley but for all of us to play with shapes and styles around this time when the scenester look was going hard.
2006
Mary-Kate's pretty yellow dress falls in line with her boho-chic look and, as expected, Ashley's dress is more structured—though maybe a little more rumpled than we've seen in the past.
2007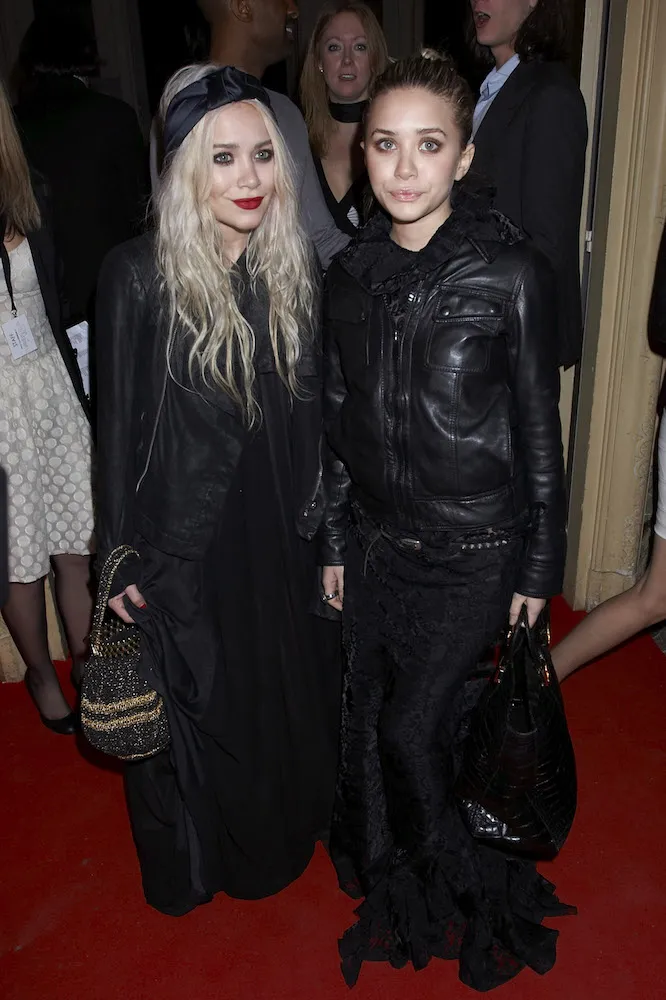 The Olsens hit up Paris Fashion Week in what has become their signature color: black. Their goth, dramatic looks are a sharp deviation from previous years, and it's the beginning of their oversized dark clothing years. How incredible is Mary-Kate's hair and turban combination? We'd rock that any day.
2007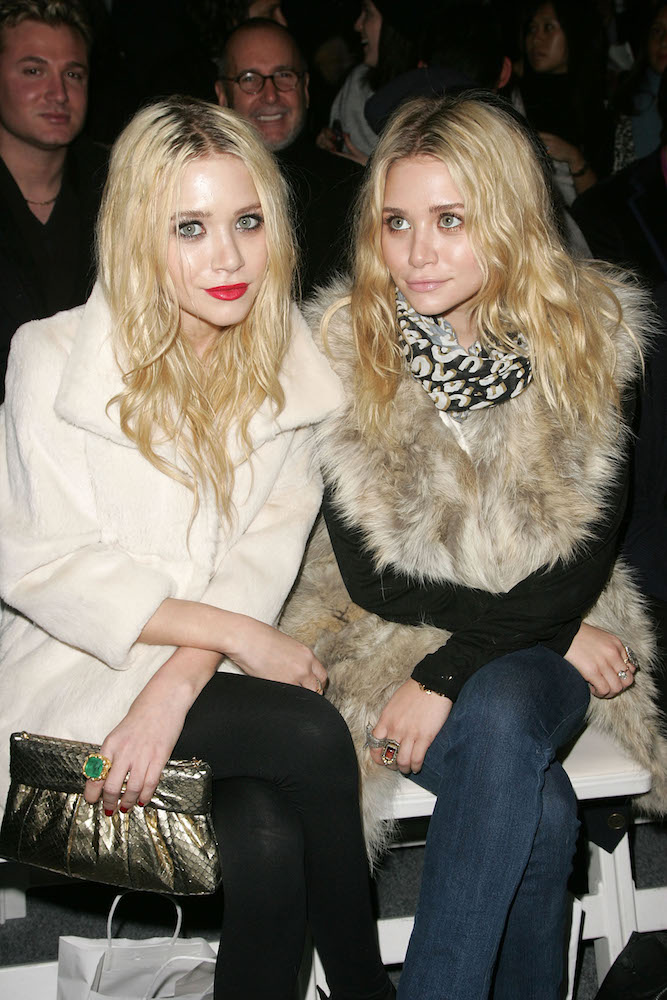 This was also the year we were introduced to one of Mary-Kate and Ashley's most iconic looks: the fur coat. They spent the better half of this year swathed in furs no matter the weather. It was glamorous and a little grunge. This is also the most "undone" we've seen Ashley's hair yet.
2009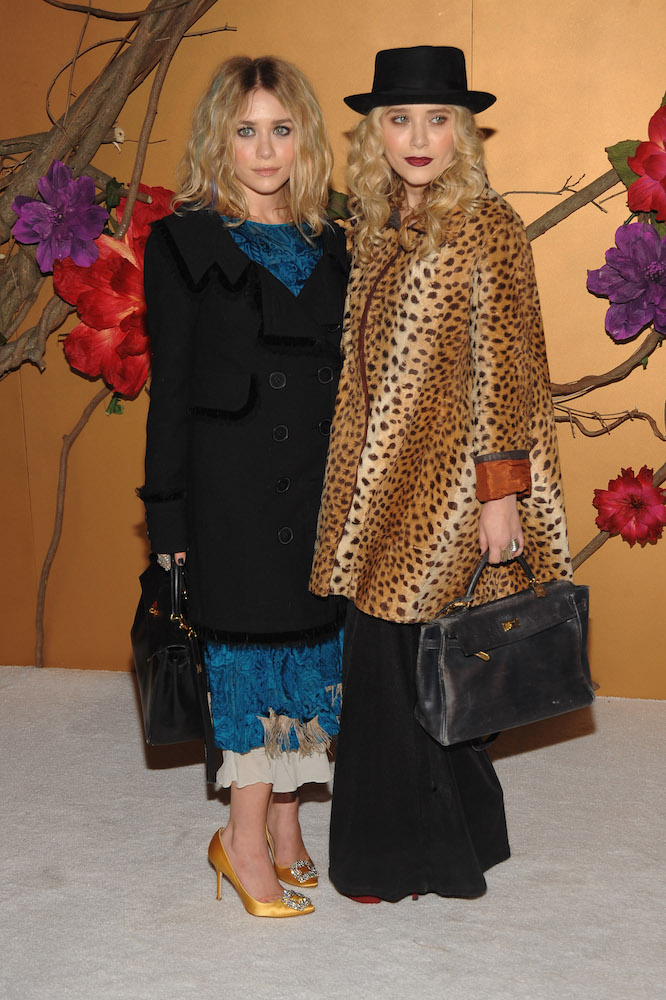 In a surprising twist, Mary-Kate and Ashley Olsen showed up to the MOMA's celebration of Tim Burton in their most costume-y looks yet. It's appropriate for the occasion and a glimpse into their more experimental styles.
2010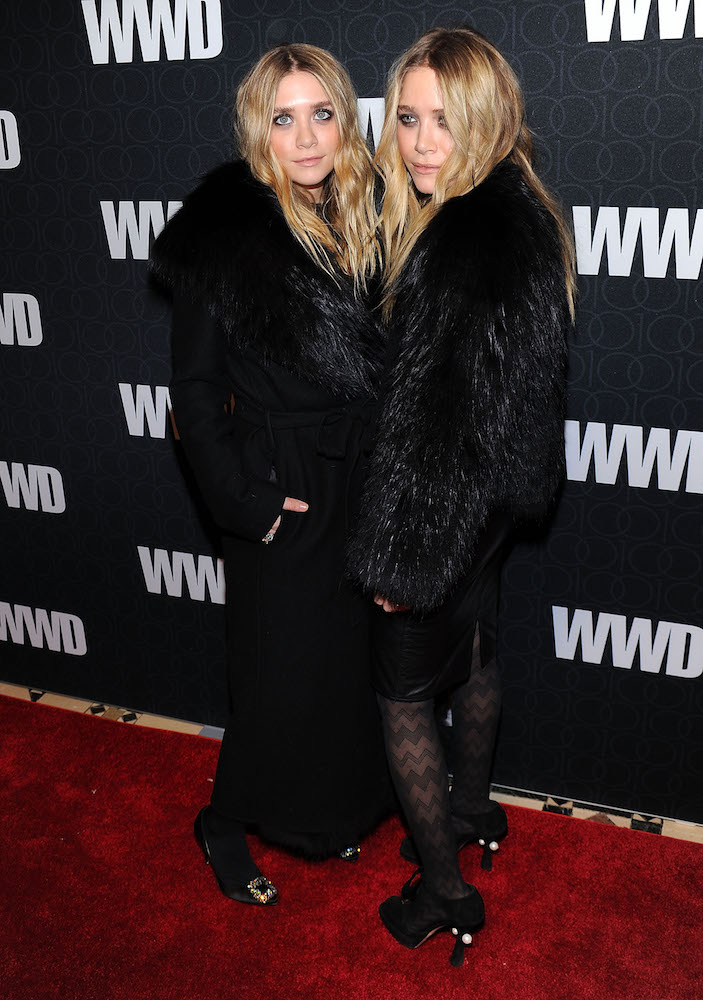 It's back to black and furs for WWD's party, and we love it.
2011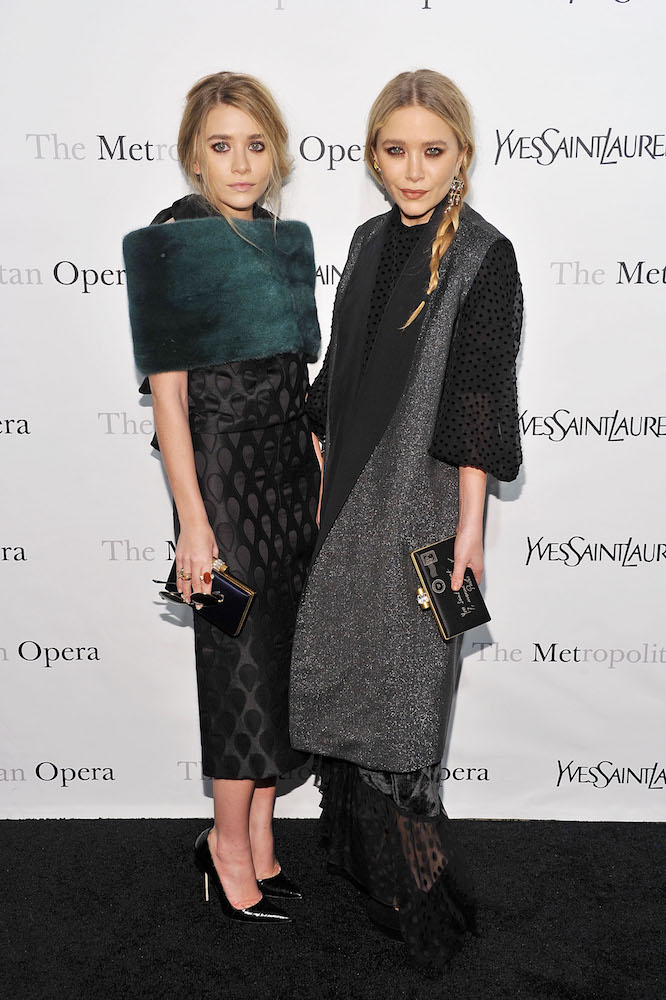 Here we start to see the beginnings of the twins' shift to their most current style. The shapes are more structured, and while both looks have an edge to them, it's a less costume-like, elevated take on a daring fashion look.
2012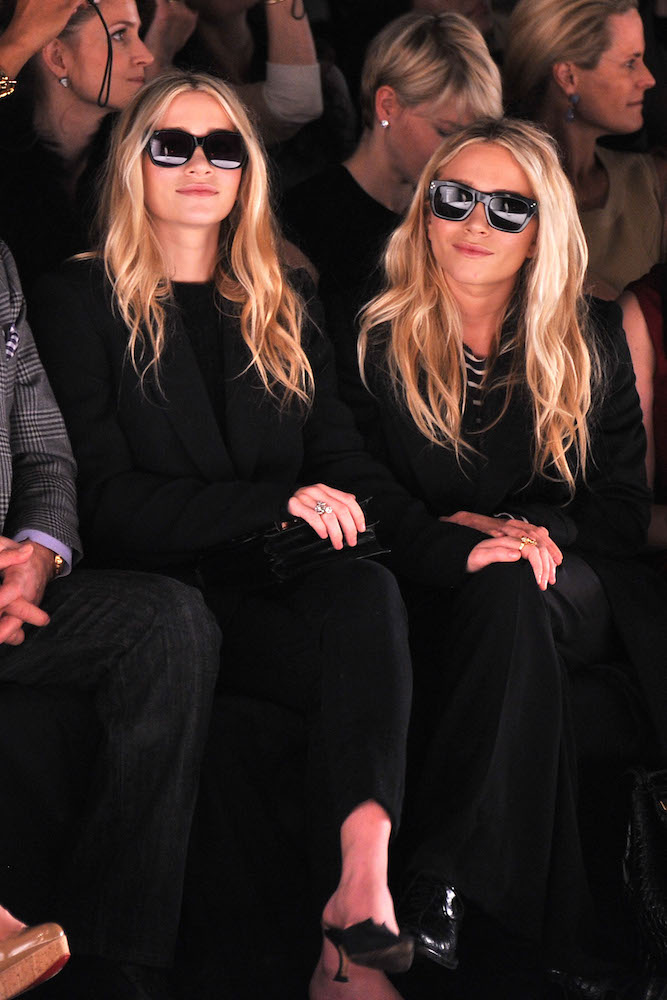 This is how we love to see our girls: head-to-toe black with big sunnies. They look chic and elegant with a touch of drama—they couldn't be cooler.
2014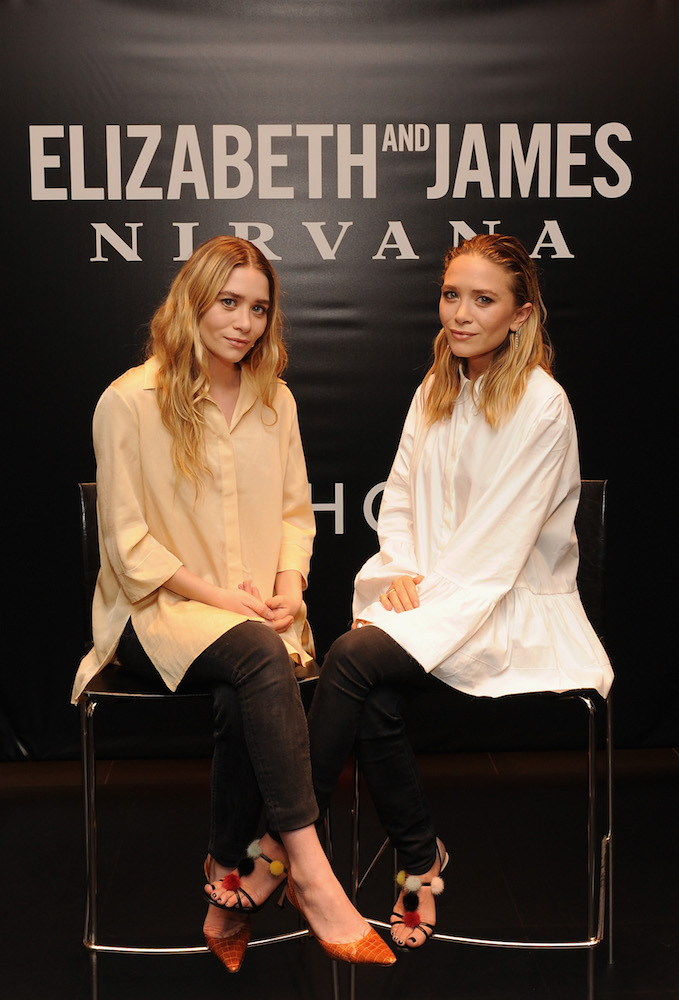 Now powerful designers, both twins dressed the part at the launch of their Elizabeth and James Nirvana fragrance. The oversized tops are in keeping with their preferred shapes, but the pompoms on Mary Kate's shoes add a touch of whimsy. Both women are back to simple, natural makeup looks as well. The transition to fancy designers is complete.
2017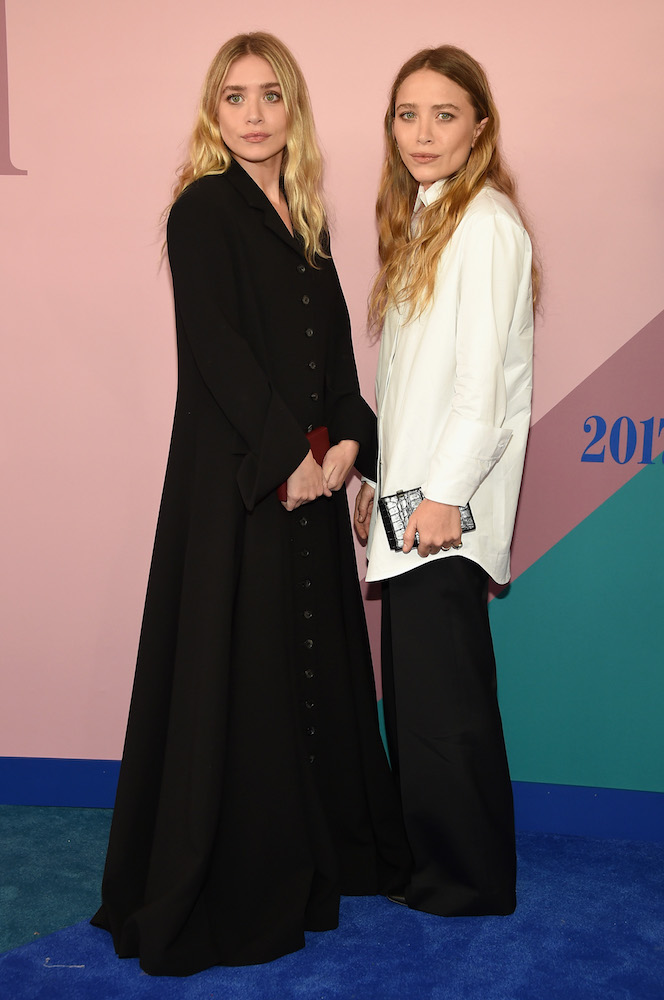 We love Mary-Kate's foray into menswear with these black pants. And while usually the sisters coordinate their looks, it's fun to see one in pants and the other in a dress. The contrast is chic while both their looks remain completely cohesive.
2018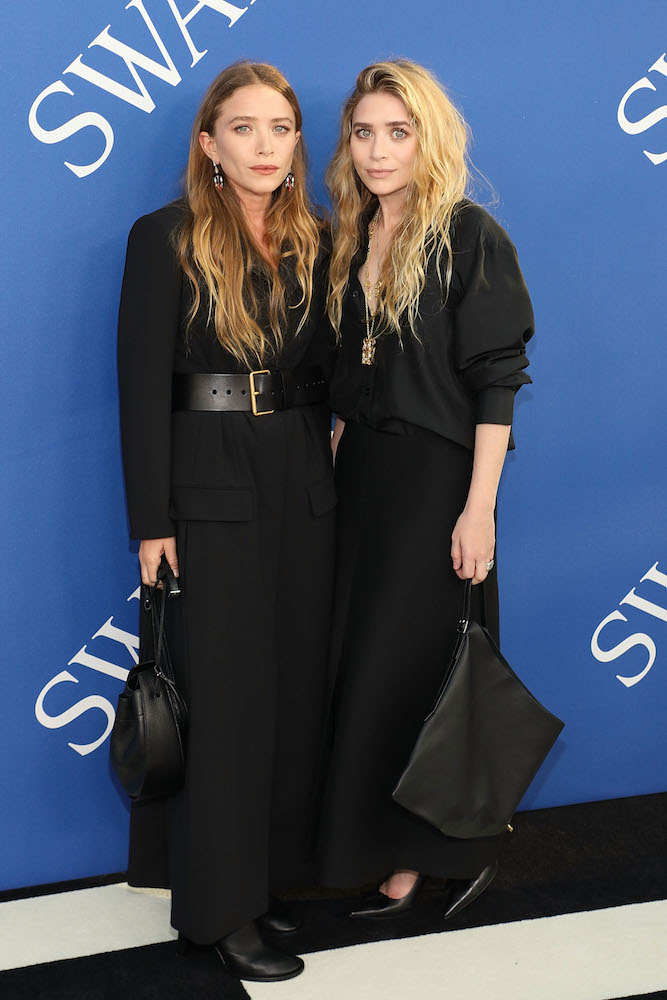 We're still swooning over the Olsen twins' looks at the 2018 CFDAs. As with last year, MK went for a more structured, tailored, androgynous look, while Ashley softened it up a bit with a slouchy top. Talk about on-brand.
2018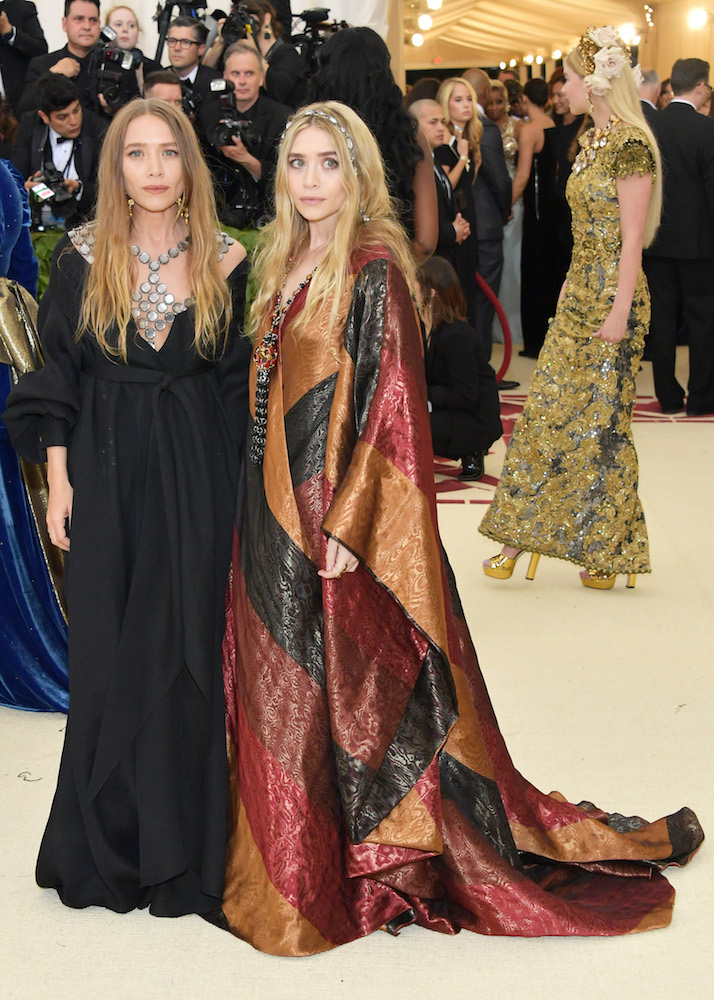 Talk about Heavenly Bodies: both sisters looked gorgeous at the 2018 Met Gala. They managed to stay on-theme while also being true to their own styles, 100% the culmination of all their years of living and breathing fashion.
2019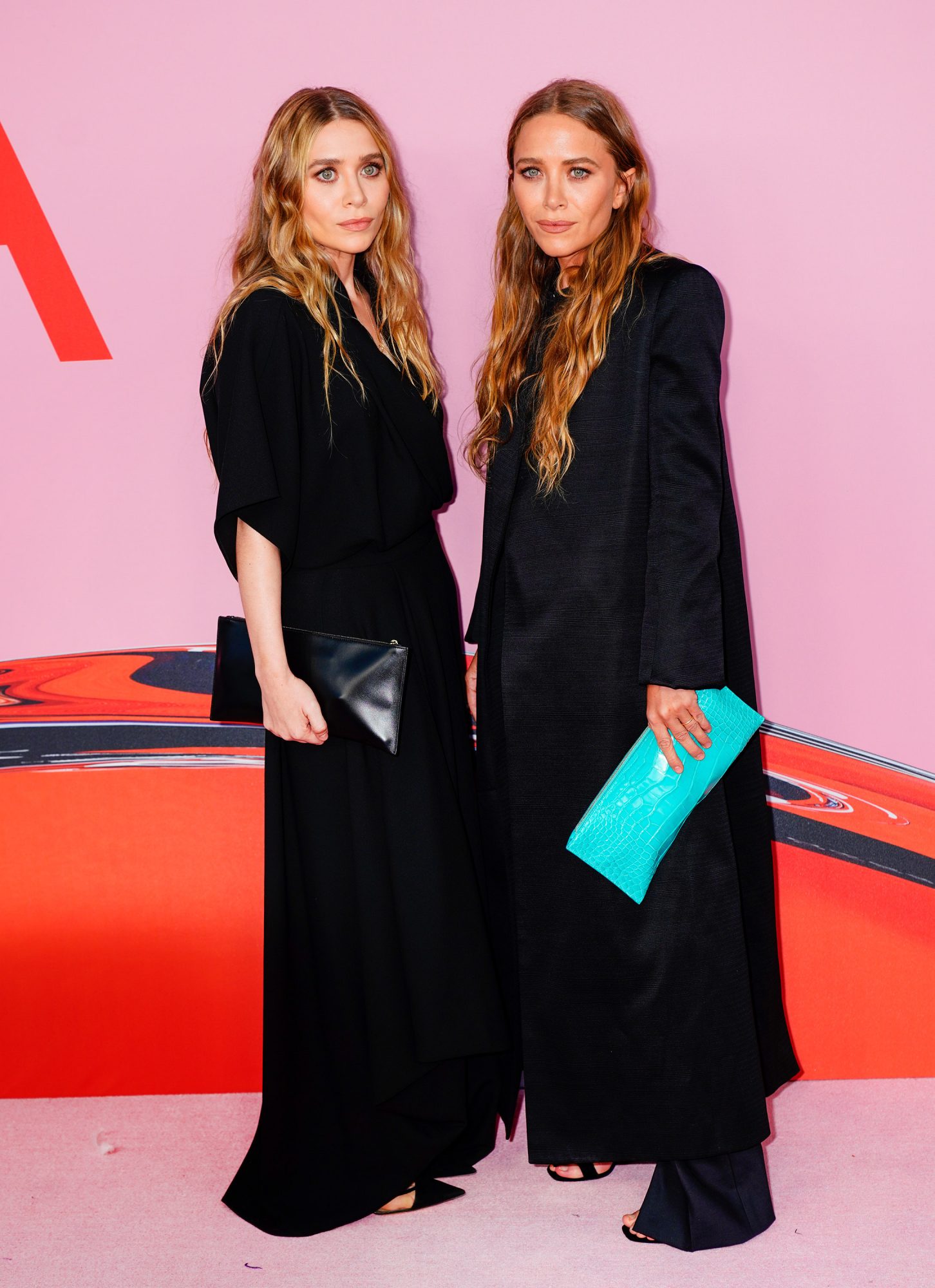 And finally, their most recent red carpet outing, the 2019 CFDAs. Does it get any better than Mary-Kate and Ashley in their beloved black dresses? Apparently it does, thanks to a pop of color like Ashley's turquoise clutch.
Which look is your favorite?