Mary-Kate and Ashley Olsen just wore matching outfits on the red carpet, are *literally* #twinning
Back in the day, it was pretty common for them to wear the same exact outfit. Because, well, they both had the same exact role on Full House. And at the age of 31, Mary-Kate and Ashley Olsen proved they're not over the twin thing just yet when they wore uncannily similar outfits to a recent red carpet event. It's a big deal, since the siblings are notoriously choosy over their public appearances these days.
While they got their start on screen, the Olsens are now best known for their fashion lines. While talking about their Elizabeth & James line with Net-A-Porter, they admitted that they're not used to being in front of a camera anymore, since they're usually behind-the-scenes directing the photos. "We're used to being on the other side of the camera and managing the process, so it's hard for us to do photoshoots now," Mary-Kate admitted. "That's why you have models."
Still, we have to think that a literal life in the spotlight taught them what'll turn heads. And the ensembles they wore to the YAGP Stars of Today Meet The Stars of Tomorrow 2018 Gala officially prove they still got it.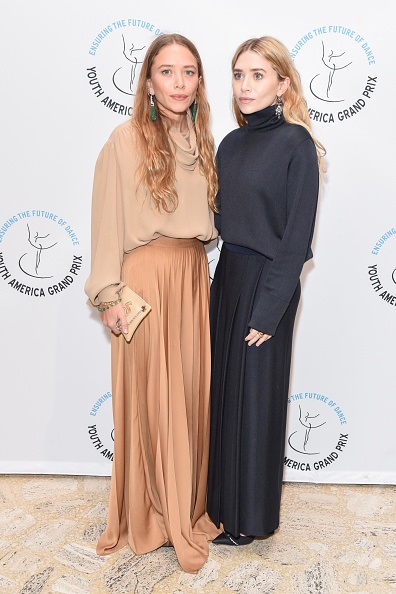 Mary-Kate rocked a neutral beige look while Ashley opted for navy blue, and both outfits included floor-length, draped skirts with tucked-in turtle necks. Both ladies also chose to compliment their outfits with dangling earrings. While the looks are definitely similar, long gone are the days of matching flower hats…le sigh.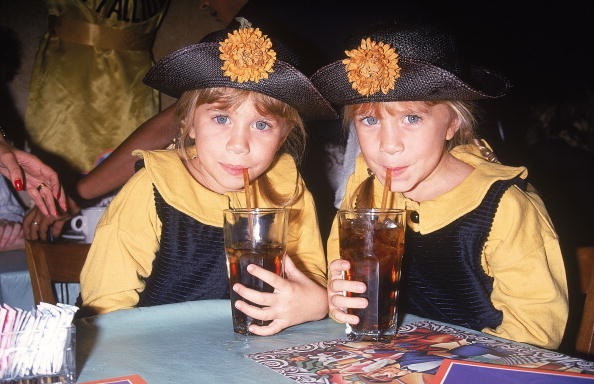 When it came to public events, the two matched throughout the decade. Just look at them from the 1999 premiere of the movie Anna and the King.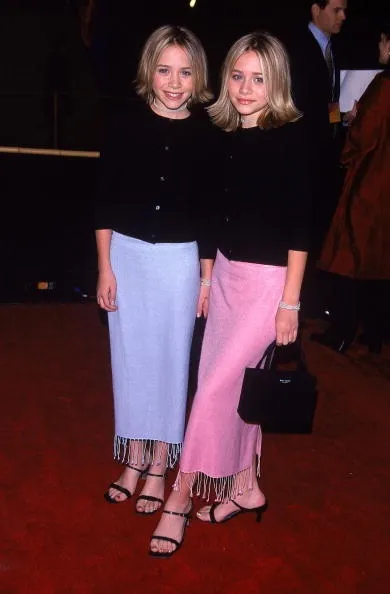 As much as we love that Mary-Kate and Ashley Olsen have their own distinct aesthetic these days, we have to admit we were thrilled to see them actually match again. Here's to #twinning — literally.