Marvel just unveiled The Punisher in this new "Daredevil" poster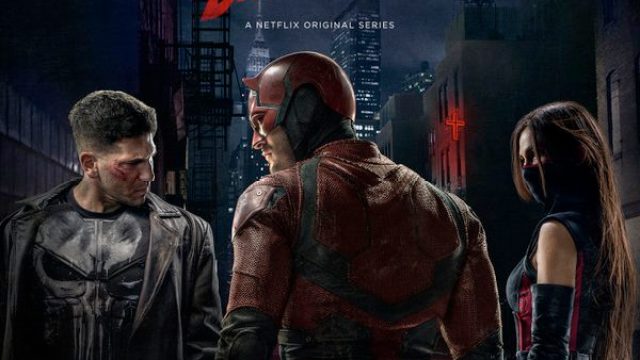 Is there anything better than the return of one of your favorite TV shows? Season 1 of Netflix's Daredevil ended last April, and fans have been patiently waiting for the next installment. Last we left Matt Murdock, he had engaged in an epic battle with Kingpin. And now, he's back—and he's brought some friends.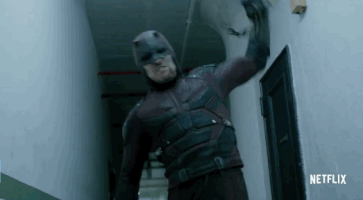 Daredevil is returning to Netflix for Season 2 next Friday, and this time around, there will be two new faces with him in Hell's Kitchen: The Punisher and Elektra. The Marvel characters, played by Jon Bernthal and Elodie Yung, respectively, appear in full costume in a new poster for the show that Netflix unveiled yesterday. They both look totally badass!
They may be new to the Netflix series, but they're no stranger to the Marvel universe, and fans are totally stoked to see them! The Punisher, aka Frank Castle, is rocking his skull logo front and center on his chest. Elektra is wearing a signature tight-fitting costume. We don't know what's going down this season, but one thing's for sure: Matt Murdoch's got company. And we can't wait to see the dynamic between him and Elektra.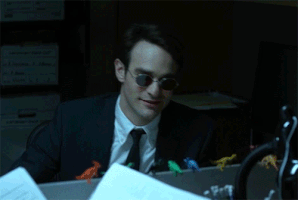 "We think Elektra is kind of a sociopath. This world is a game for her, like a chess game. What motivates her is what she wants. She'll use anything … to get to her goal," Yung said earlier this year at a press tour. "On the other hand, we wanted to create a character with different layers. I think Elektra is not a bad person. She's not a good person. She's a person with different traits."