This all-ladies Marvel squad is actually the best squad ever assembled
When the history books are written, and children of the future need to look up the word "squad" in the dictionary — or whatever future kids are using to find information. Holograms? — there will be one picture, and one picture alone as the definition. It will be this picture of 11 badass Marvel women.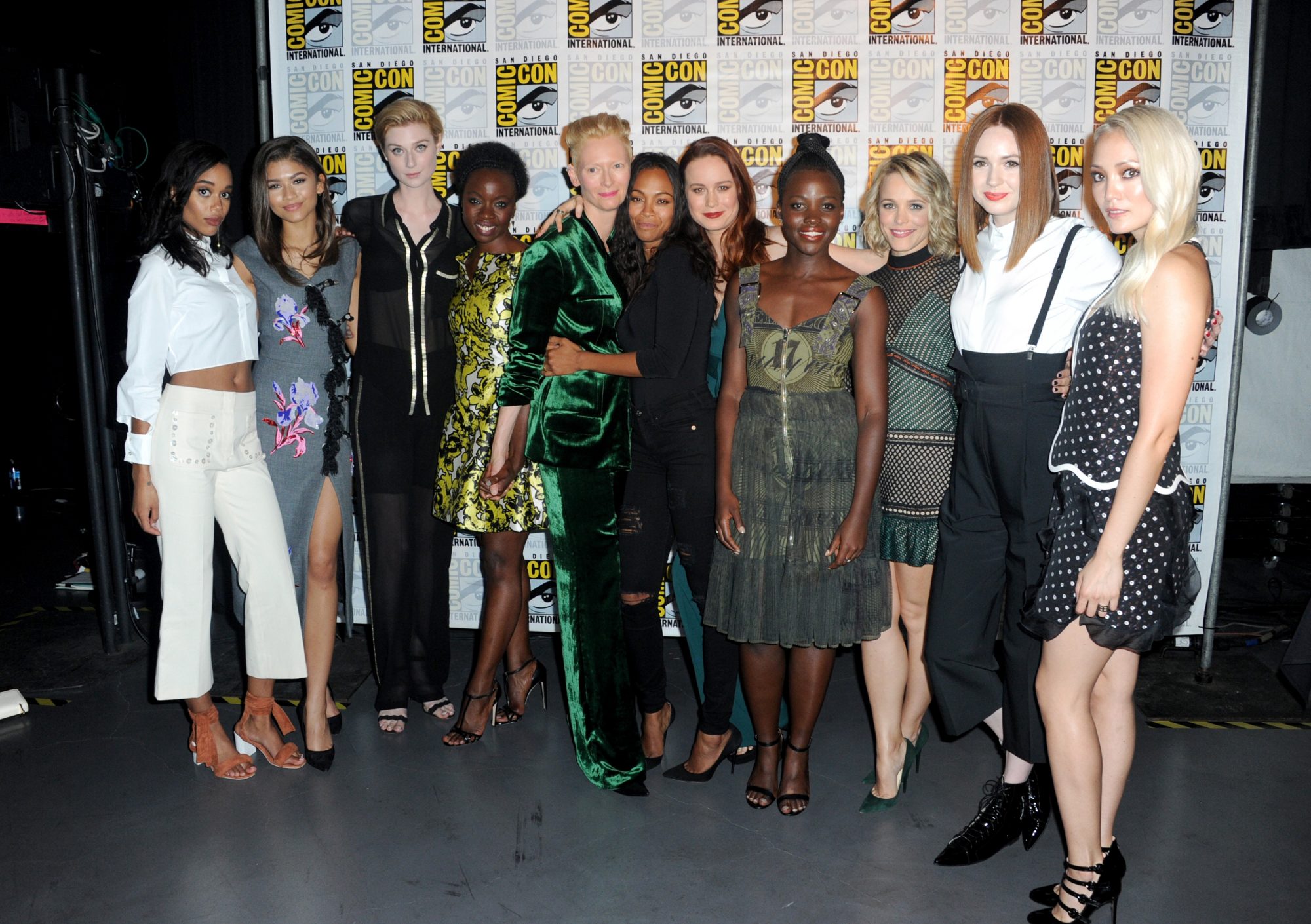 THIS is the true definition of the word SQUAD.
During the Marvel panel at this year's San Diego Comic-Con, ALL the upcoming Marvel stars took the stage for a giant Marvel selfie. While that was cool and all, the ladies then ditched the guys and took what is hands down the most epic picture to come out of the convention. How much girl power can you fit into one picture? Have we actually maxed out on girl power in this picture? Can this be a thing that happens EVERY DAY?
From left to right we've got: Laura Harrier (Spider-Man: Homecoming) and Zendaya (Spider-Man: Homecoming), Elizabeth Debicki (Guardians of the Galaxy), Danai Gurira (Black Panther), Tilda Swinton (Doctor Strange), Zoe Saldana (Guardians), Brie Larson (Captain Marvel !!!), Lupita Nyong'o (Black Panther), Rachel McAdams (Doctor Strange), Karen Gillan (Guardians) and Pom Klementieff (Guardians).
Lupita even tweeted the picture, too (but sadly cut Pom off, we still love you!!)
https://www.instagram.com/p/BIOvcPrhN05
There are a few Marvel women not in attendance here, but that's only because they didn't make it to the convention this year (catch you next time, Black Widow and Scarlet Witch). But still. There is so much fierce, strong power in this one picture, we have to ask: CAN THIS BE OUR NEW AVENGERS TEAM?
Come onnnn, please? They all exist within the same Marvel universe. And yeah, so maybe Gillan's Nebula isn't exactly one of the good guys, but that's a small technicality. Give these ladies a city, or a planet, or a galaxy to save, please. They can totally do it together.