Marvel execs have zero qualms about their gender-swapped 'Doctor Strange' character
Tilda Swinton is an actress known for incredible transformations, but her latest is nothing short of controversial. The actress, already known for an androgynous style and look, is confirmed to be playing a traditionally Asian male character known as The Ancient One in Marvel's upcoming adaptation of Doctor Strange.
Starring alongside Benedict Cumberbatch in the story of a doctor who seeks out supernatural help after a car accident ruins his medical career, Swinton will play an ancient, mystical sorcerer who becomes Doctor Strange's mentor. But in addition to the technical gender swapping of Swinton's character, there's another twist: The character itself is completely androgynous. According to EW, Tilda remained mysterious when asked about the characters' gender. "I wouldn't know how to answer that one," the actress replied, when asked if the Ancient One is male or female, "I think it's all in the eye of the beholder."
Marvel president Kevin Feige is enthusiastic about the opportunity the gender-swapped casting presents. "We're never afraid to change," he said regarding the casting. "We are always looking for ways to change."
While Swinton is an incredible actress and gender-swapping or gender-changing is a great way to try to increase and introduce gender equality in front of the camera, the announcement of Swinton as the Ancient One has not caused a totally positive reaction, for one simple reason: The character she plays is traditionally Asian, specifically Tibetan. In an industry where studies show that Asian-American actors make up less than 5% of on-screen speaking roles, some both inside and outside the industry consider this casting deliberate whitewashing:
Feige seems to believe the casting may actually help the film avoid traditional stereotypes of Asian mentors, saying, "I think if you look at some of the early incarnations of the Ancient One in the comics, they are what we would consider today to be quite, sort of, stereotypical. They don't hold up to what would work today."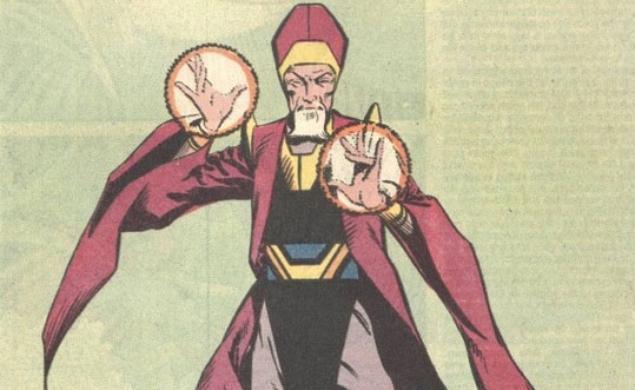 While being concerned with not creating stereotypical roles is important, gender-swapping and making the gender of the character irrelevant is awesome, and loving Tilda Swinton is all but mandatory, critics of the casting have a point: Why couldn't Marvel take this opportunity to create an interesting, nuanced portrayal of the Ancient One to be played by an Asian actor or actress? After the Aloha scandal, there was certainly some hope that Hollywood had learned a lesson; whether the backlash to Doctor Strange will reach similar levels is yet to be seen.
Eep! First official peek at Benedict Cumberbatch as Marvel's Doctor Strange
So, Tilda Swinton built a school. NBD.
Images via Shutterstock and Marvel.