Powerful Martin Luther King Jr. Quotes That Still Speak to the Current State of the World
"I think America must see that riots do not develop out of thin air."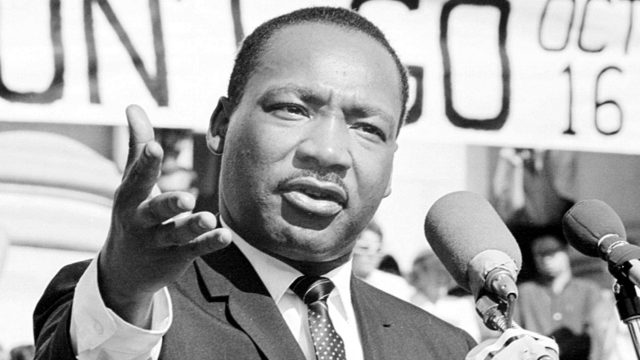 The third Monday of January (January 18th, 2021) marks Martin Luther King Jr. Day. The American federal holiday celebrates the life of influential civil rights leader and Reverend Martin Luther King Jr. A renowned advocate for racial equality, King was assassinated on April 1968 in Memphis, Tennessee; but his poignant work for justice invariably lives on.
After a polarizing 2020 year that saw the revitalization of white supremacy, a Black Matter Lives movement that resurfaced after the death of George Floyd, and the political turmoil from the presidential election, Dr. King's ideas are all the more relevant today. While words from his infamous "Montgomery Bus Boycott" and "I Have a Dream" speeches feel like reverberations from distant eras, the ideas King presented in 1955 Alabama and the 1963 March on Washington are still very much challenged in modern culture.
The King's late wife Coretta Scott King writes on the meaning of Martin Luther King Jr. Day:
"It is a day of interracial and intercultural cooperation and sharing . . . Whether you are African-American, Hispanic or Native American, whether you are Caucasian or Asian-American, you are part of the great dream Martin Luther King, Jr. had for America. This is not a black holiday; it is a peoples' holiday. And it is the young people of all races and religions who hold the keys to the fulfillment of his dream. . . The holiday celebrates his vision of ecumenical solidarity, his insistence that all faiths had something meaningful to contribute to building the beloved community."
To honor King's extraordinary life on Martin Luther King Jr. Day, below are quotes from the civil rights leader that still speak to the current state of the world.
Martin Luther King Jr. quotes: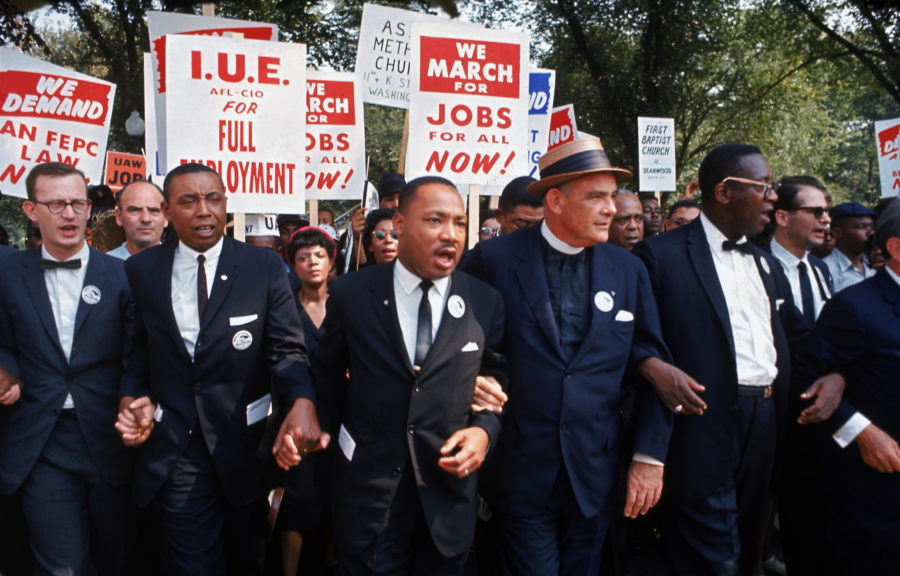 Martin Luther King Jr. riot quote:
"…I think America must see that riots do not develop out of thin air. Certain conditions continue to exist in our society which must be condemned as vigorously as we condemn riots. But in the final analysis, a riot is the language of the unheard. And what is it that America has failed to hear?
It has failed to hear that the plight of the Negro poor has worsened over the last few years. It has failed to hear that the promises of freedom and justice have not been met. And it has failed to hear that large segments of white society are more concerned about tranquility and the status quo than about justice, equality, and humanity."
From "The Other America"
"The ultimate measure of a man is not where he stands in moments of comfort and convenience, but where he stands at times of challenge and controversy."
From "Strength to Love"
Martin Luther King Jr. compliancy quote:
"We have also come to this hallowed spot to remind America of the fierce urgency of now. This is no time to engage in the luxury of cooling off or to take the tranquilizing drug of gradualism. Now is the time to make real the promises of democracy."
From "I Have a Dream"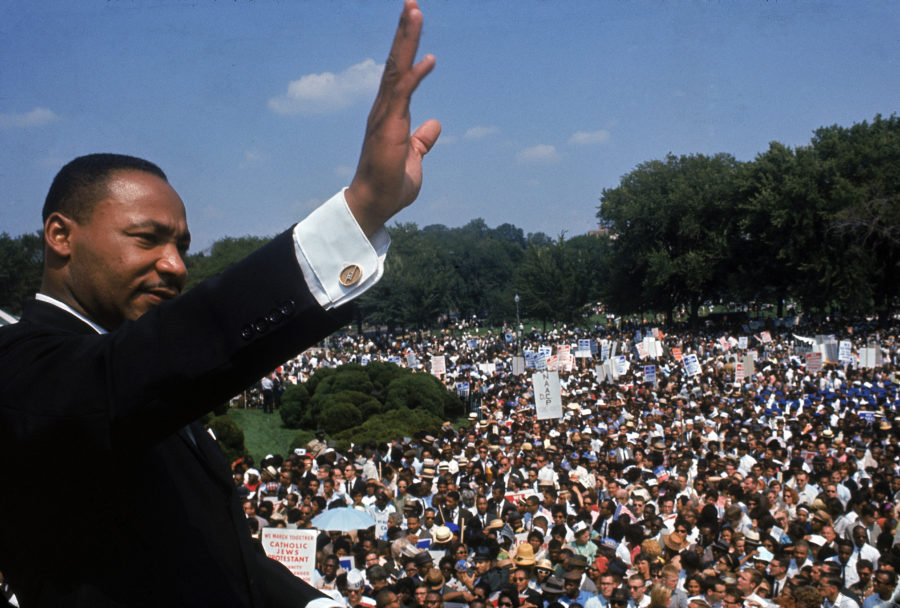 Martin Luther King Jr. injustice quote:
"We know through painful experience that freedom is never voluntarily given by the oppressor; it must be demanded by the oppressed."
From "Letter from Birmingham Jail"
"Injustice anywhere is a threat to justice everywhere. We are caught in an inescapable network of mutuality, tied in a single garment of destiny. Whatever affects one directly, affects all indirectly. Never again can we afford to live with the narrow, provincial 'outside agitator' idea."
From "Letter from Birmingham Jail"
Martin Luther King Jr. violence quote:
"I knew that I could never again raise my voice against the violence of the oppressed in the ghettos, without having first spoken clearly to the greatest purveyor of violence in the world: my own government."
From "Beyond Vietnam"
Martin Luther King Jr. diversity quote:
"Our loyalties must transcend our race, our tribe, our class, and our nation; and this means we must develop a world perspective . . . No individual can live alone; no nation can live alone, and as long as we try, the more we are going to have war in this world."
From "A Christmas Sermon on Peace"
Martin Luther King hate quote:
"Returning hate for hate multiplies hate, adding deeper darkness to a night already devoid of stars. Darkness cannot drive out darkness; only light can do that. Hate cannot drive out hate; only love can do that. Hate multiplies hate, violence multiplies violence, and toughness multiplies toughness in a descending spiral of destruction."
From sermon "Loving Your Enemies"