Jimmy Fallon revealed Martin Freeman's heavily anticipated "Captain America" costume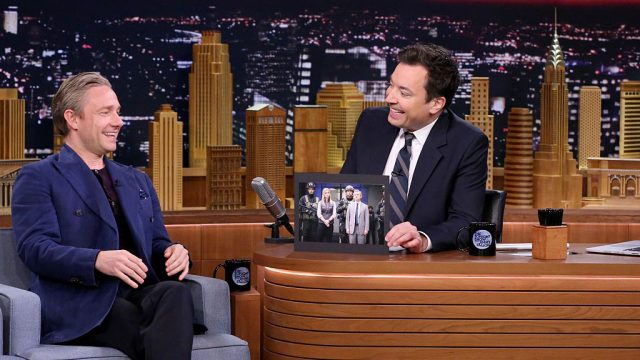 If any of us discovered that we were going to star in a superhero movie, there's one thing we'd be the most excited about: our costume. Every superhero has an amazing uniform that makes them look strong and intense, so when Martin Freeman found out he'd be joining the cast of Captain America: Civil War he started fantasizing about his role and, most importantly, what he'd be wearing.
Martin is playing the role of Everett Ross, a government agent. While everyone else in the film is clad in cool costumes so they can fight crime and kick butt, Jimmy Fallon revealed that Martin would look like…well, this: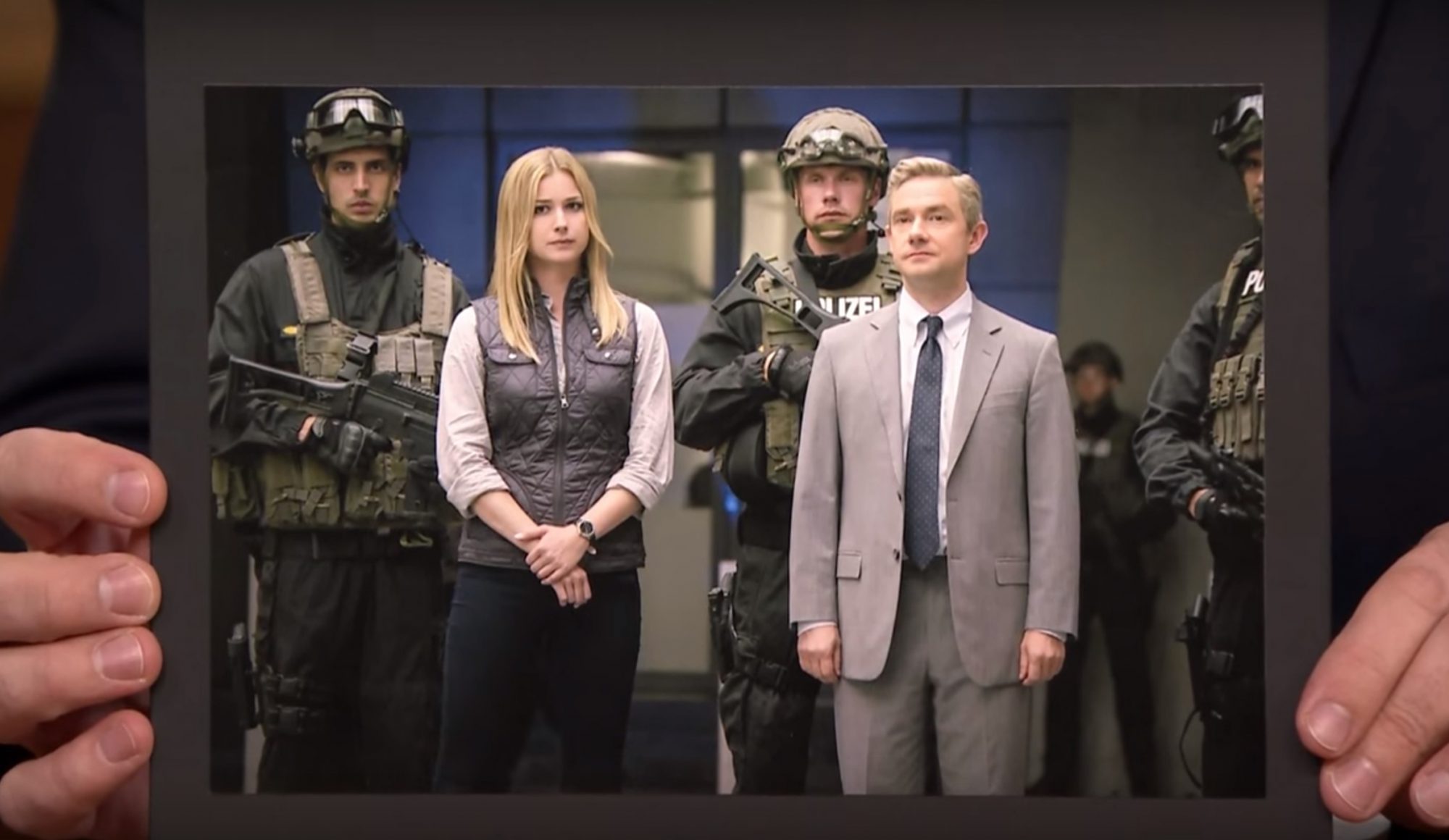 As disappointed as he may be, this is the Martin Freeman we know and love. He's always put together and reasonable, and while his costume may be simple (in fact, it's just a suit) it's also dapper.
Appearances are deceiving, and we're sure we can expect great things from this character. How could we not, when Martin Freeman is the one behind him?