Know that fake must-read novel on "Younger"? Yeah, it's becoming a *real* book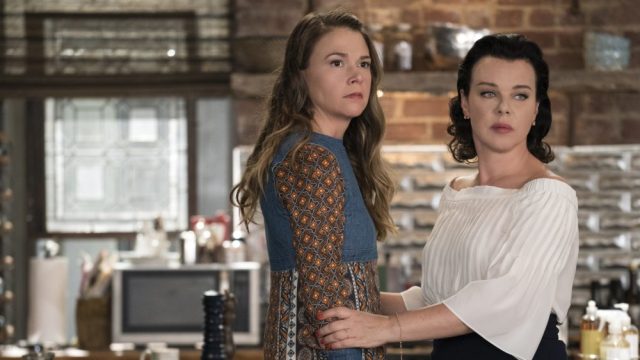 Every now and then life imitates art, but it's rare that art turns around and imitates life. Since these are few and far between, we'll take what we can get — like say an actual plot line from TVLand's Younger happening IRL. Know that book that everyone is absolutely dying to read at the fictional publishing house Empirical Press? Well soon, you'll be able to get your hands on it yourself.
Very real publishing powerhouse, Simon and Schuster is turning the fictional novel from the show, "Marriage Vacation" into something real. Now, fans of Younger will remember that "Marriage Vacation," is no timid book. In fact, the book serves as a pretty intense plot line for the characters in the show. The protagonist, Liza, edits "Marriage Vacation," and it was written by Pauline Turner Brooks, who also happens to be the ex-wife of Charles, who is a romantic interest for Liza and her boss.
Yeah, it's a lot. 
But, that's what makes "Marriage Vacation" so interesting, and the fact that it's set to be released June 5, 2018 means that it will also be the perfect summer novel to read by the pool.
And according to Entertainment Weekly, the real-world version of "Marriage Vacation" won't differ that much from the novel in the book, which is a tell-all of Pauline and Charles' marriage. Per EW, "The real-life, published version of Marriage Vacation will also serve as a standalone novel as it tells the story of a woman who leaves her marriage to go on a journey of self-discovery."
Clearly, the book is totally on-par with the show's version of the novel, and fans of Younger are likely counting down the days until it's released. Honestly, rightfully so, as just hearing about "Marriage Vacation" on the show made fans everywhere groan that it wasn't an actual novel. But now, it is.