Who is Mark Zuckerberg's wife? Everything we know about Priscilla Chan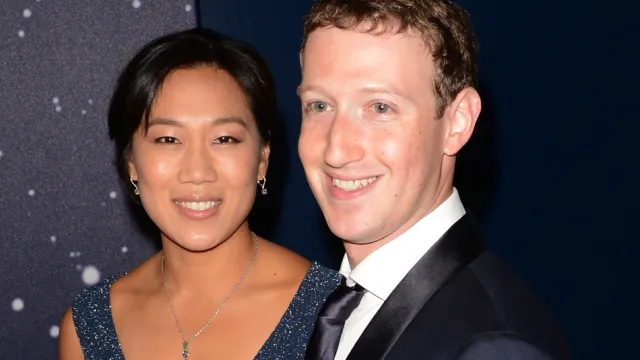 After Facebook breached the trust of over 50 million Facebook users, Mark Zuckerberg is making headlines once again. Zuckerberg and his team let data company Cambridge Analytica, who are tied to Trump's 2016 presidential campaign, access information without users' knowledge. In response, Zuckerberg appeared on CNN on March 21st, admitting that the popular social media network had made "mistakes." The current spotlight on Zuckerberg has many of us wondering about more than just his company, specifically: Who is Mark Zuckerberg's wife, Priscilla Chan?
Known by some as the "first lady of Facebook," Chan, who was born in Massachusetts, turned 33 this February. Having met Zuckerberg at Harvard, they waited nearly ten years to officially tie the knot, getting married in May of 2012.
With a background in teaching, Chan told Today in a 2014 interview that "education is an incredibly personal issue" for her. She was the first member of her family to graduate from college and mentioned that if it wasn't for a few very influential teachers, she may have never realized her full potential. In 2010, Chan and Zuckerberg opened an education-centered charity org called Startup: Education (now called the Chan Zuckerberg Initiative).
After working in education, Chan eventually decided to attend medical school. She now works as a pediatrician.
Chan and Zuckerberg have also been extremely open about their fertility issues. After trying for years and experiencing  three miscarriages, they announced they were having a baby girl in 2015.
The above post resonated with so many women and families, and opened a door for others to share their experiences with similar issues. Chan and Zuckerberg welcomed daughter Maxima Chan Zuckerberg in November of 2015, and a second daughter named August Chan Zuckerberg in August (of course) of 2017.
The couple has another baby as well — a pup named Beast, who was a big part of their wedding. Unfortunately, he hasn't updated his popular Facebook account since 2016.
In general, Priscilla Chan tries to keep her life as private as she can — which we're sure is a challenge when you're married to one of the world's youngest billionaires.