Mark Zuckerberg's current net worth will make you pass out, so read with caution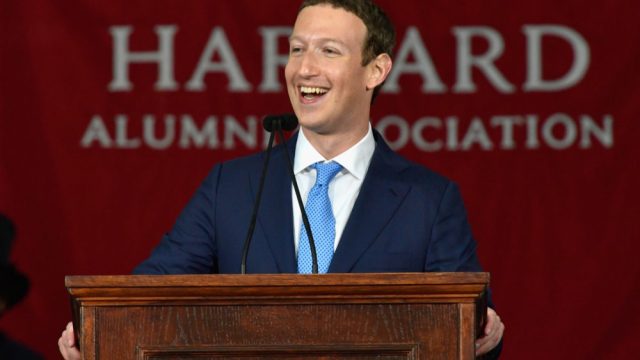 Tech wizard and Facebook CEO Mark Zuckerberg is finding himself in hot water following a Facebook data breach involving Cambridge Analytica, and although it's been made clear that it hurt his bottom line, don't worry, friends…Mark Zuckerberg's net worth is just fine.
Following the Cambridge Analytica debacle, Facebook's stock fell nearly seven percent ($37 billion in market value) this past Monday, March 19th. And Zuckerberg lost $5.1 billion from his net worth.
But don't feel too bad for the CEO, who also owns 16% of the company's shares. He's still estimated to be worth $69.5 billion (not bad for a rough year). Zuckerberg is also currently the sixth richest person in the world, despite the fact that he lives a pretty low-key life with wife Priscilla Chan, wearing a gray T-shirt and jeans almost daily, along with driving a $30,000 Honda Fit and Volkswagen hatchback.
However, the tech mogul does like to spend money on real estate, owning a $7 million dollar, 5,000 square foot home in Palo Alto, California, decked out with a custom-made artificial intelligence assistant system. In 2012, Zuckerberg spent $30 million acquiring four different homes surrounding his main mansion, saying that he and his wife wanted to preserve the natural forestry around their home.
Despite the luxuries, Zuckerberg may have a rough road ahead with the federal government now taking a closer look at how the company handles its data. Zuckerberg told CNN last night, "I'm really sorry that this happened…I wish we'd taken steps earlier. That is probably the biggest mistake that we made here."
For now, Zuckerberg may have a few enemies, but at least he still has 500 million (Facebook) friends…and billions of dollar.