Mark Zuckerberg shared an alarming prediction in his CNN interview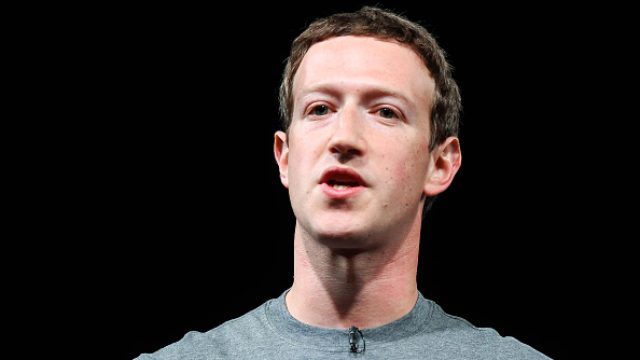 The internet has been flooded with cries to #DeleteFacebook since the revelation on March 17th that the data analytics firm Cambridge Analytica had collected Facebook users' personal data and used it to create political ads. The backlash is fierce, with some even calling for COO Sheryl Sandberg to take over the social network. On March 21st, after remaining silent about the issue, Facebook CEO Mark Zuckerberg spoke out about the data breach. And Zuckerberg's CNN interview revealed some alarming insights.
When host Laurie Segall asked Zuckerberg about meddling in the 2018 midterm elections, Zuckerberg acknowledged that it was likely.
"I'm sure someone's trying," the Facebook CEO told Segall. "Right? I'm sure that there's V2, version two of whatever the Russian effort was in 2016, I'm sure they're working on that and there are going to be some new tactics that we need to make sure that we observe and get in front of."
Zuckerberg added that there was evidence of outside agents attempting to sow division, which was a key strategy in the Russian meddling in the 2016 election. He said that Facebook was working to identify fake accounts and bots behind the interference, but acknowledged that "with a community of 2 billion people" the company wouldn't be able to catch every bot.
https://www.youtube.com/watch?v=G6DOhioBfyY?feature=oembed
In another interview with the New York Times, Zuckerberg admitted that Facebook had known about Cambridge Analytica's improper use of data since 2015. He said that although Facebook had asked Cambridge Analytica to delete their user data, the social network never asked for proof that this had been completed.
But the Facebook CEO did acknowledge the social network's role in the data breach.
"We have a responsibility to protect your data," he wrote on his Facebook page. "and if we can't, then we don't deserve to serve you."
Zuckerberg went on to pledge that the Facebook team would limit developers' access to user data, notify users when they share their data, and investigate thousands of apps in an effort to prevent future breaches.
The Cambridge Analytica data breach and the possibility of more meddling in future U.S. elections are both terrifying. We're glad to see these security issues addressed in Zuckerberg's CNN interview, but we hope that he and the Facebook team will follow through to make the social network safe for all its users. We need Facebook to take these threats seriously.