Mark Zuckerberg and wife Priscilla Chan announce pregnancy with beautiful tribute to their sisters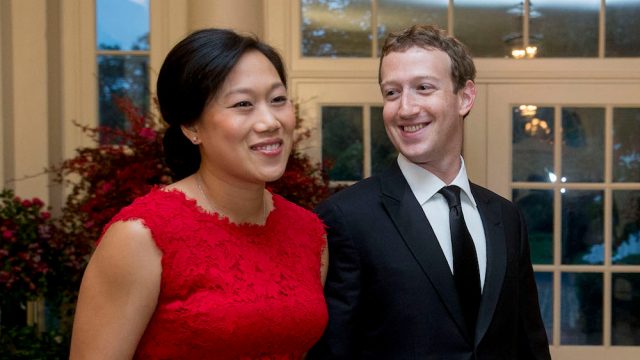 While on Wednesday for International Women's Day, we saw TONS of inspiring posts about the women in peoples' lives. But Facebook CEO Mark Zuckerberg might have topped it today. On Facebook (of course), Mark wrote a beautiful tribute to his wife, Priscilla Chan.
In his touching post, Mark announced that he and Priscilla are expecting a baby girl. And he took the moment of that happy announcement to celebrate the ways that strong women have positively impacted his and his wife's lives. What a lovely way to celebrate their great news.
Mark Zuckerberg and Priscilla Chan can't wait for the birth of their daughter, so they can raise another strong woman.
Here's the full text of Mark's heartfelt post:
Priscilla and I are happy to share we're expecting another baby girl!
After our difficult experience having Max, we weren't sure what to expect or whether we'd be able to have another child. When Priscilla and I first found out she was pregnant again, our first hope was that the child would be healthy. My next hope was that it would be a girl. I cannot think of a greater gift than having a sister and I'm so happy Max and our new child will have each other.
I grew up with three sisters and they taught me to learn from smart, strong women. They weren't just my sisters but some of my best friends. They've gone on to write books, excel at performance, music, sports, cooking and their careers. They showed me how to compete and still laugh together afterward.
Priscilla grew up with two sisters and they taught her the importance of family, caring for others and hard work. They supported each other as first generation college students and in their careers in medicine and business. They have so many inside jokes — the kind only siblings can understand.
We are all better people because of the strong women in our lives — sisters, mothers, and friends. We can't wait to welcome our new little one and do our best to raise another strong woman.
Reading this and seeing those photos have us tearing up as we think about all the strong women in our lives.
We love that Mark shared with all of us how much strong women have impacted his life. Plus, we love that Mark appreciates the beautiful relationship that comes with having a sister. He celebrates that his eldest daughter Max will have a sister. And that is just so delightful.
And what a beautiful way to welcome their daughter into the world. We wish the best of everything for their growing family.