This groomer donates his time to make over shelter dogs, our hearts are bursting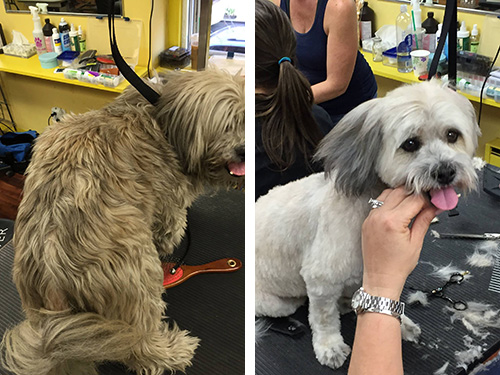 Here at HelloGiggles, we are very open about our support for animal shelters and the critters housed within. Alas, a little over 7.5 million animals enter shelters each year, and about half of them are dogs. Many of these pups are coming in off the street or out of abusive homes and are looking worse for wear (not to mention, possibly suffering from untreated diseases). Enter: Mark The Dog Guy, a NYC-based groomer who donates his time and energy to sprucing up shelter dogs so they have the best possible first impression on possible new families.
In a Facebook post, groomer Mark Imhof explains some of the common conditions that new shelter dogs suffer from, including extremely matted fur, hidden wounds, and ear infections. With the proper initial grooming, Imhof explains, a dog's demeanor can totally change — everybody likes to be pampered, and for these dogs, these sessions can drastically improve their changes of being adopted.
The results of Imhof's work really speak for themselves: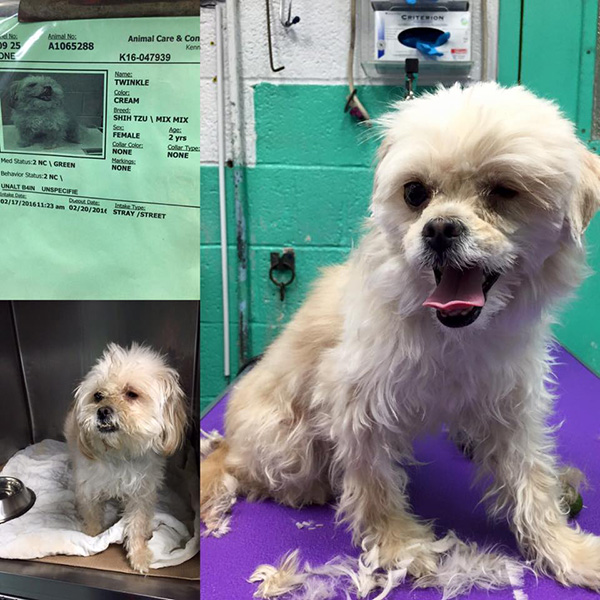 Imhof volunteers at the Manhattan and Brooklyn branches of Animal Care and Control, and regularly posts about his cutie clients on his Facebook. If you've got space, time, and love in your heart to adopt a dog, we know where you can start.