Mark Ruffalo is warming up to Joss Whedon's "nude scene" plan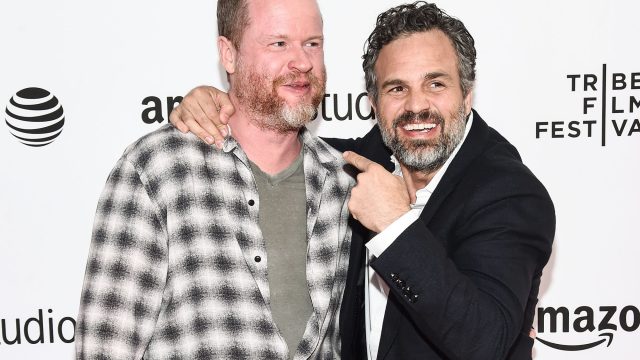 Some of our favorite actors got together to encourage all Americans to get registered to vote. It sounds like a typical election season, PAC video, but it totally wasn't! Writer and director of the Avengers, Joss Whedon, raised the stakes a little more than usual when he promised that Mark Ruffalo would do a nude scene in his next film should Donald Trump lose the race.
As reported by NY Daily News, Ruffalo, along with stars like Robert Downey Jr., Jesse Williams, and Julianne Moore, participated in Whedon's star-studded video in support of the SaveTheDay.Vote campaign. And when reciting his lines in the video, Ruffalo seemed a bit confused as he read the pledge to shoot nude aloud.
"They should just vote because it matters, you know? The Hulk actor says towards the end of the clip. "Don't you think?
https://www.youtube.com/watch?v=nRp1CK_X_Yw?feature=oembed
Surprising to Ruffalo and Whedon, Hillary Clinton actually endorsed the "nude scene" idea when during an interview with People.
"For the record, I was planning to vote anyway, Clinton said. "That said, Mark's a true patriot, I'm sure he won't let America down.
With the support of his Save The Vote cast and now Clinton, Whedon took his proposal a little more seriously and gave Ruffalo two next movie titles to choose from for his nudity debut!
And we have to say, we're kinda happy that Ruffalo actually seems to be coming around to the proposition.