Mark-Paul Gosselaar teased the return of Zack Morris's famous hair for the Saved By the Bell sequel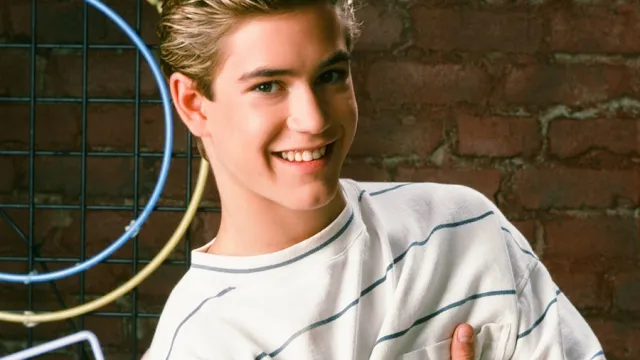 For those of you who follow Mark-Paul Gosselaar on Instagram, you know he doesn't post just anything. The Mixed-Ish star and returning cast member of the Saved By the Bell reboot only has three images up on his feed, and his most recent is a nostalgic throwback of epic proportions. Gosselaar shared a photo of himself getting into character for the Saved revival, and that blonde hair is bringing back a lot of memories.
"One of these blondes is going be Zack Morris," Gosselaar captioned the March 11th pic, adding the hashtags #sbtb #reboot.
Gosselaar is returning as his schemer character Zack Morris, who is now the governor of California in the reboot. We really don't know how exactly Morris tricked the state of California to elect him as governor. But knowing that he has always had more than a few tricks up his sleeve, we can't say we're too surprised he managed to weasel his way up to the top.
https://www.instagram.com/p/B9mnIrFjm4C
However, similar to the conspiracies he pulled at Bayside High, Morris gets himself into some serious trouble as governor having closed too many low-income high schools. So, affected low-income students must integrate into high-performing schools, such as Bayside High. Obviously, chaos ensues.
Nice going, Preppy.
The reboot is slated to air on NBCU's Peacock when the streaming site launches this spring—hopefully in April, if all goes according to plan. A solid premiere date has not yet been set, but with Gosselaar in the makeup chair, it looks like the show is officially officially on the road.