Mark Hamill's story about meeting Carrie Fisher for the first time will put the biggest smile on your face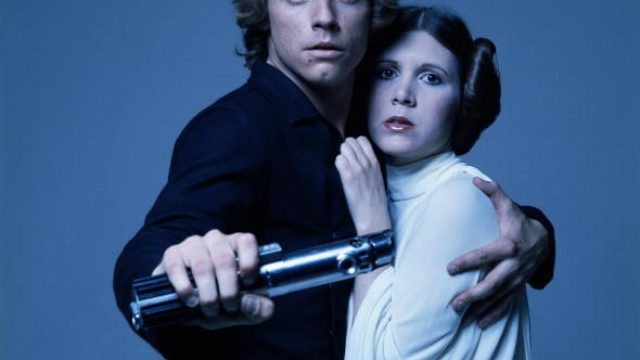 In the week following Carrie Fisher's tragic death at age 60, tributes have poured in for the beloved actress and activist. Most recently, Luke Skywalker has shared what it was like to work with Princess Leia — and Mark Hamill's story about his first meeting with Carrie Fisher for the first time will make you smile through your tears. In a guest column for The Hollywood Reporter, the actor recalled Fisher's humor, candor, and outspokenness — and Hamill says his greatest joy was making her laugh.
"She was so committed to joy and fun and embracing life," Hamill wrote. "She had an Auntie Mame quality to her. I would do crazy things to amuse her on the set. Making her laugh was always a badge of honor."
Hamill recalled that, because Fisher was only 19 years old while he was "a worldly 24" when they first met, he initially underestimated the actress — but he was quickly proven wrong.
"I was thinking, 'Oh my God, it'll be like working with a high school kid.' But I was just bowled over. I mean she was just so instantly ingratiating and funny and outspoken. She had a way of just being so brutally candid. I'd just met her but it was like talking to a person you'd known for ten years."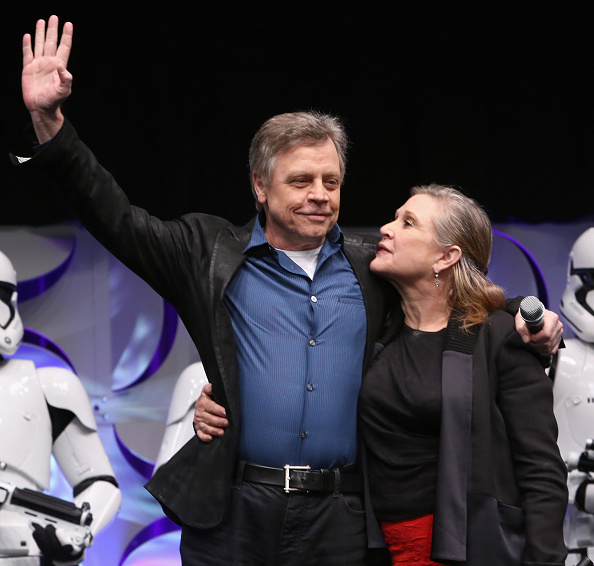 Hamill loved making Fisher laugh so much that he'd go to hilariously extreme measures to amuse her — he even donned her Princess Leia zipper jump suit (along with a bald cap mask with the Bozo hair and glasses and nose) at her request.
Although their friendship had its ups and downs, Hamill wrote that "you couldn't have more fun with any person on the planet" than Fisher.
"[M]y life would have been so much drabber and less interesting if she hadn't been the friend that she was," his column concludes.
Based on the outpouring of love and tributes from the show business community, Hamill is far from the only actor whose life was touched by Fisher in a beautiful way.