Parkland students must now wear clear backpacks at school, and this is not the answer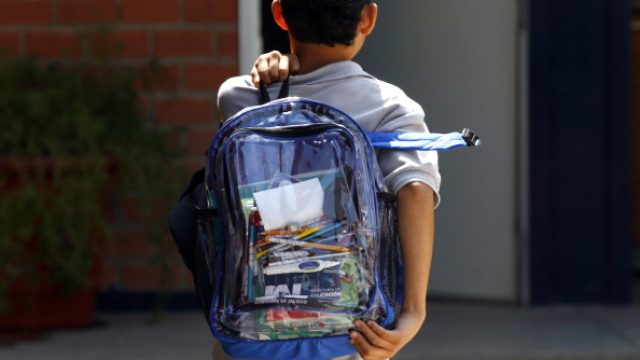 In the weeks since the devastating school shooting in Parkland, Florida that killed 17 people, Americans have once again battled with ways to prevent school shootings. Several of the Parkland students who survived the shooting have organized anti-gun protests and met with politicians to lobby for stricter gun control laws. But others have argued for different approaches, such as arming teachers or improving mental health care. And in the most recent attempt to curb gun violence in schools, Marjory Stoneman Douglas High School will now require students to bring only clear backpacks to school.
Robert Runcie, the superintendent of Broward County Public Schools, informed parents of the policy change on March 21st. In a letter, Runcie wrote that once classes resume after spring break, only clear backpacks will be allowed within the district's schools — including Marjory Stoneman Douglas. The superintendent's letter stated that students who weren't able to purchase a new backpack would receive one for free.
Students and staff in the district will also be required to wear ID badges at all times, and Runcie wrote that the district is also considering adding metal detectors to its school.
Some of the Marjory Stoneman Douglas students have already expressed their disapproval of the new rules, tweeting that they would rather have better gun laws and that they were uncomfortable with others being able to see the contents of their bags.
false
Many venues, such as football stadiums, already require bags to be transparent. But implementing this rule in schools does very little to address gun violence. Instead of keeping guns out of the hands of dangerous people, this rule forces every student to bare the contents of their school bag — including medical supplies, pads, or tampons, which could be embarrassing. The policy also ignores the fact that students could still smuggle weapons into the building in other ways.
The bottom line is that the issue of school shootings is complex, and these tragedies can't be prevented simply by giving clear backpacks to students and handguns to teachers. We need gun control reform, and it we need it now.