Marion Cotillard just announced she's pregnant, so let's celebrate that instead of focusing on dumb rumors
If you're still reeling from the shock of Brad Pitt and Angelina Jolie's breakup, then placate yourself by remembering that you're not actually involved in the surrounding fallout (no, that Brangelina Twitter rant doesn't count). Unfortunately, that hasn't been the case for Marion Cotillard, who just announced her pregnancy.
According to the Mirror, the actress is expecting her second child with her longtime boyfriend, French actor Guillaume Canet. Not only is this exciting news a huge cause for celebration, it's a worthwhile distraction from all of those ridiculous rumors that place Cotillard in the middle of Pitt and Jolie's marital issues. Judging by her most recent Instagram post, her Allied co-star's personal life is the last thing Cotillard wants to be associated with, so let's all oblige her, shall we?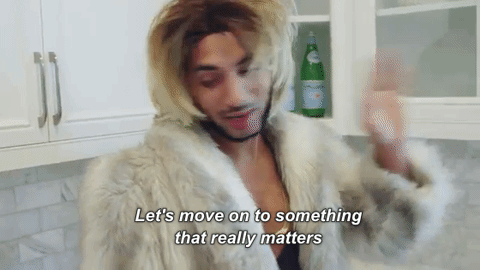 As Cotillard wrote in her first and final response to the Brangelina rumors:
"Firstly, many years ago, I met the man of my life, father of our son and of the baby we are expecting. He is my love, my best friend, the only one that I need. Secondly to those who have indicated that I am devastated, I am very well thank you."
As anyone knows, being pregnant isn't exactly a walk in the park and we're guessing it's a million times more frustrating when the eyes of the world are upon you, criticizing your every move (even the ones you didn't make, ahem). So let's keep the focus on the positive side. Here's to Cotillard's upcoming film and her new baby!