Marion Cotillard showed off her baby bump like a crimson goddess in this one shoulder gown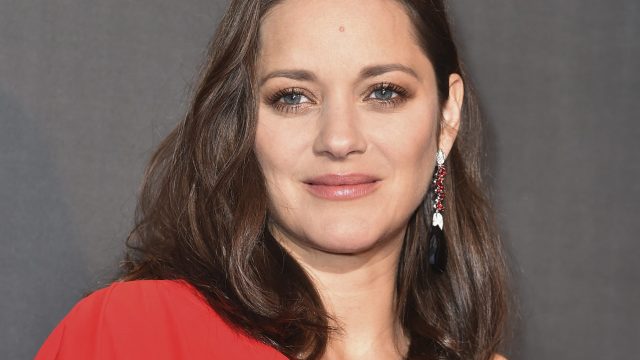 Being pregnant is a joyous time, but there's no denying that it can also be uncomfortable. Being out in the public eye we imagine can be even worse, with everyone constantly staring at you. That's why we're so impressed by stars who rock their baby bumps proudly. Like Marion Cotillard, who stunned at the Allied premiere in Paris, wearing a draped crimson gown that showed off her future bundle of joy.
Allied follows the story of a couple (Brad Pitt and Marion) living in London after World War II. Their relationship is tested when some tips off the husband that his wife might be a sleeper spy. The film premieres Wednesday, and we can't wait to see it.
At the Paris premiere, the pregnant Marion Cotillard looked like a crimson goddess in her one shoulder, draped gown.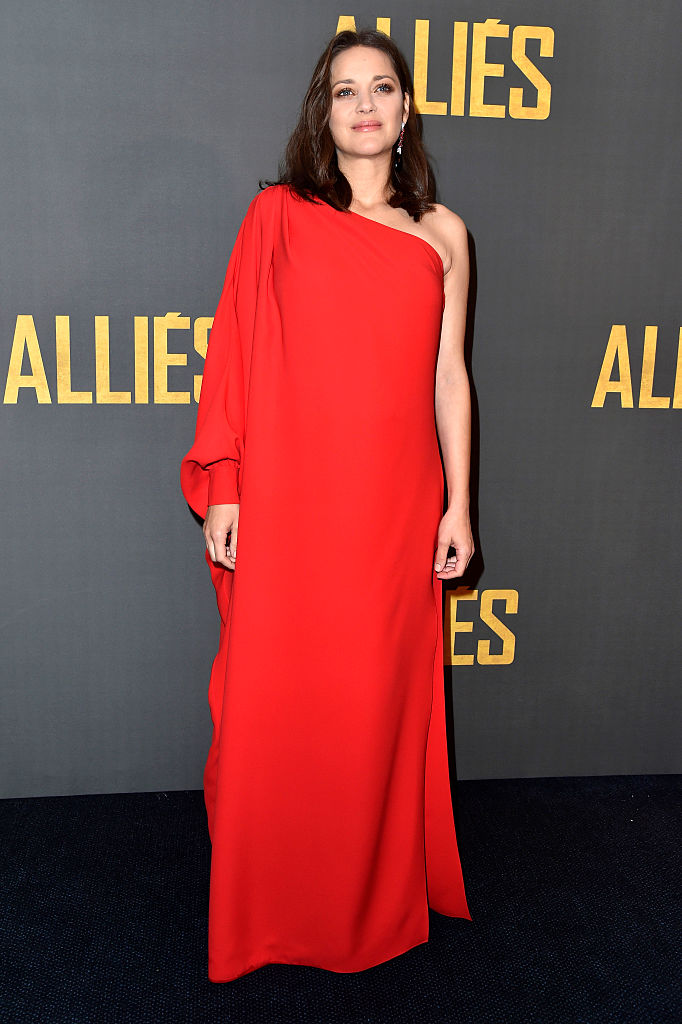 The beautiful, light fabric falls stunningly over her curves. The detail of the cuffed sleeve adds a classy dreaminess to the dress. And the fact that it's one shoulder allows Marion to show off her still beautifully toned shoulders.
Marion looks fabulous, but also super comfortable in this dress. Just check out her pose!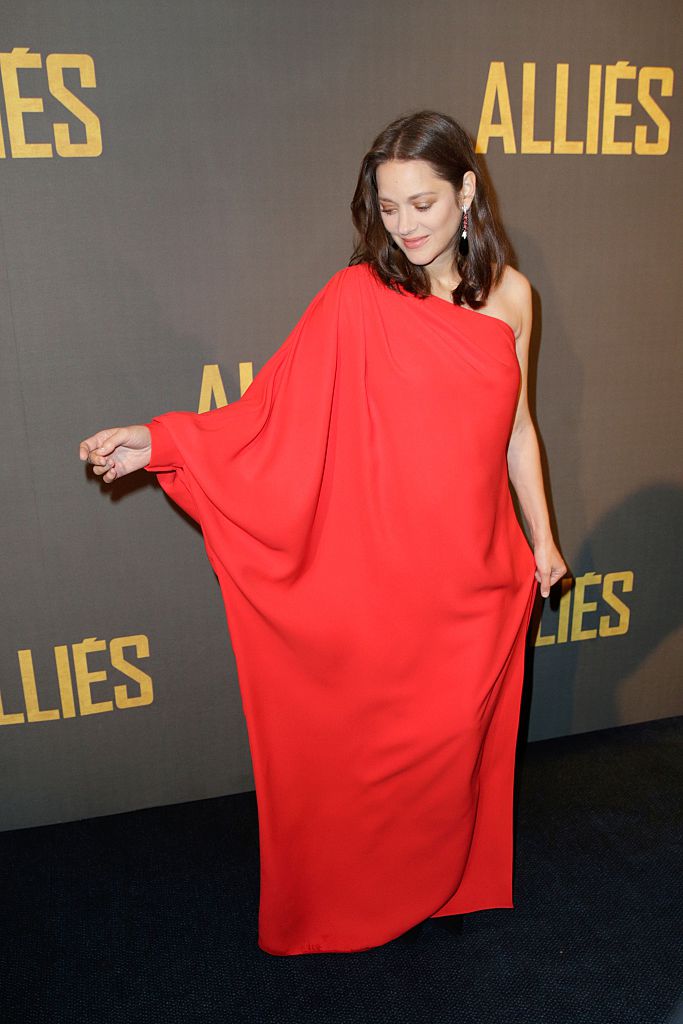 It's twice as stunning when you can see how much a star enjoys their look, and Marion looks like she feels great. And Marion's pose reveals the batwing style of the sleeve, which gives the dress an even more ethereal, flowy look.
Marion topped the look off with simple hair and matching earrings.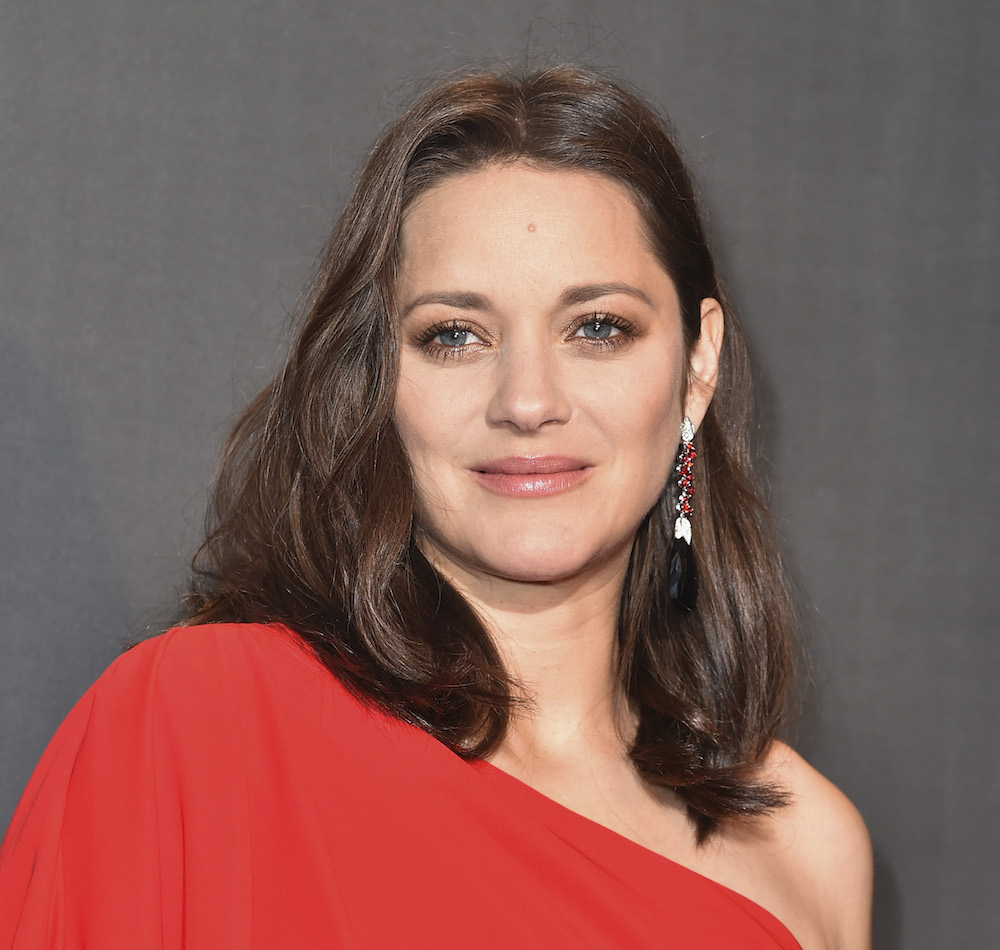 We love the red beaded details on her drop earrings. So fun! Her simple, shimmering makeup also highlights Marion's pregnancy glow, and we're all for that.
Yeah, you know it Marion! You're a red carpet goddess!