Mario Batali has stepped down from his restaurant empire following claims of sexual misconduct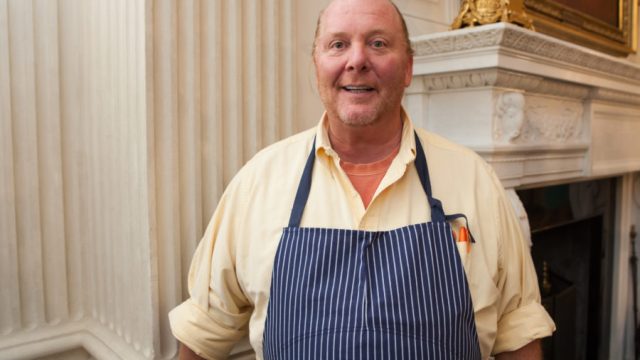 Celebrity chef and Food Network star Mario Batali is stepping down from his restaurant empire after claims of sexual misconduct surfaced. Four women have come forward with allegations that Batali behaved in an inappropriate manner with them.
The allegations span at least two decades, and three of the accusers were former employees of Batali. The fourth never worked directly for the chef, although she is a member of the restaurant industry. All of the women allege he groped them and made inappropriate comments — several on numerous occasions.
As a result of the accusations, Batali is officially stepping away from the daily operations of his businesses. This includes his numerous wildly successful restaurants as well as the Batali & Bastianich Hospitality Group, a restaurant management service company he shares with Joe Bastianich. He has also agreed to step away from his ABC daytime show The Chew that he has co-hosted since 2011.
In a statement to Eater, Batali did not attempt to deny the allegations against him:
"I apologize to the people I have mistreated and hurt. Although the identities of most of the individuals mentioned in these stories have not been revealed to me, much of the behavior described does, in fact, match up with ways I have acted. That behavior was wrong and there are no excuses. I take full responsibility and am deeply sorry for any pain, humiliation or discomfort I have caused to my peers, employees, customers, friends and family."
Rumors of inappropriate behavior on Mario Batali's part have swirled around the cooking industry for decades. According to reports, Batali was reprimanded for sexual misconduct in the workplace as recently as two months ago.
As always, we stand with the victims in this situation, and we applaud their bravery in coming forward.