Mario Batali has the fruity, festive summer cocktail you NEED for the Fourth
Wait, did you just realize it's the Fourth of July weekend and you have no idea what you're bringing to those six BBQs you RSVPed "yes" to? Yeah, us, too. Fortunately, chef and Food Network star Mario Batali has got our back with this scrumptious-looking cocktail. Not only does it look easy, it's totally festive: red, white and blue!
It's called the Star-Spangled Spritzer and it looks slightly labor intensive, but also delish and well worth the work.
You have to cut up a watermelon (always a project):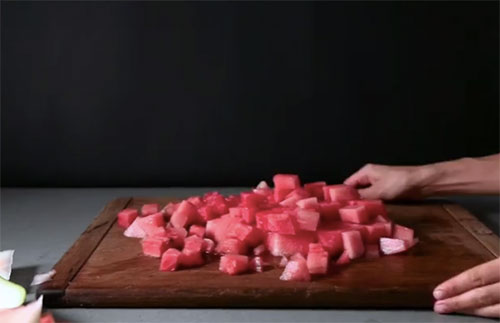 Then add blueberries and ice: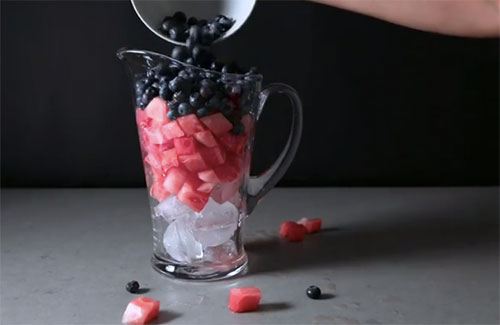 Then mix in white wine, orange liquer and sparkling water (if you are under 21 or don't drink, you can just skip the wine and liquer, then use a dash of orange soda instead):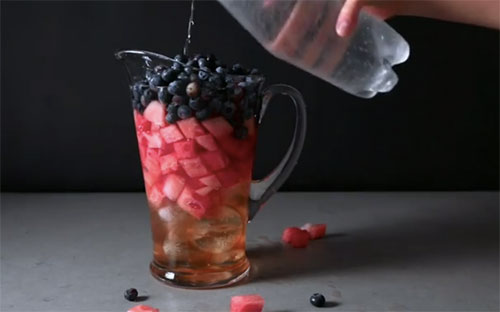 There's a super-quick instructional video on Instagram that shows how easy it is:
This recipe on MarioBatali.com says it serves six . . . but clearly Mario doesn't know how much we like a good, refreshing spritzer. Especially one that we can kind of pass off as fruit salad, right? Right.
Enjoy!