Mariah Carey's "Here Comes Santa Claus" video is here and it's totally glamorous, obviously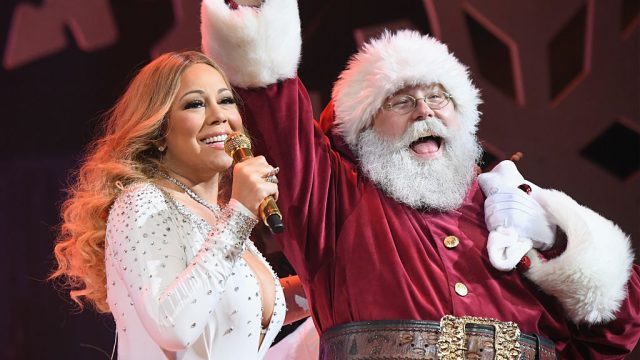 No one knows what we want for Christmas better than Mariah Carey, which has to be the reason the singer released her video for "Here Comes Santa Claus" a few days ahead of the official holiday. She knows her music is guaranteed to get us in the holiday spirit because, quite frankly, the last-minute pressure to perfect the Christmas menu and finish up holiday shopping has the potential to turn some of us into real-life Scrooges.
Thankfully, Carey's latest music video has us acting like her 5-year-old son Moroccan, who can be seen happily dancing to his mom's infectious holiday hit "All I Want For Her Christmas" in her latest Instagram post.
Carey tweeted her precious Lambs to shared the news of the video release, which was posted on her newly launched site, Mariahsworld.com.
"Here we go, the first of my three holiday gifts to you this week! Enjoy, dahlings. ???" the singer wrote.
In the video, Carey performs in a sexy red shimmering cutout gown because even divas have to step it up for Christmas. She's also flanked by shirtless, gold-painted guys with trumpets because of course she is. And although this looks like a grown and sexy holiday party, Carey still gives some shine to Dem Babies, who appear in the video as super cute elves.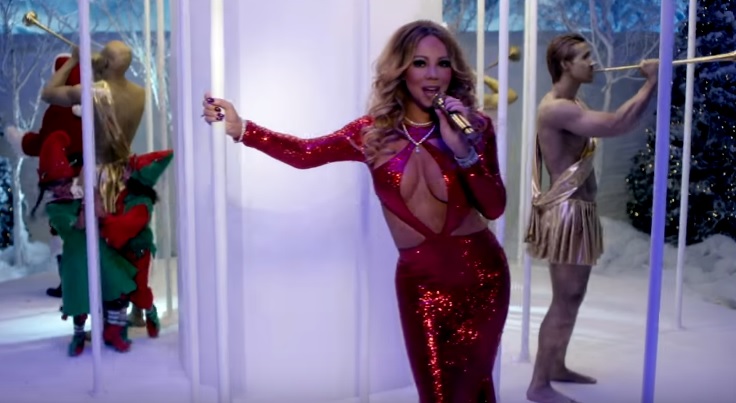 Werk it, Mimi.
In addition to the video, Carey also released a teaser of the videos for "O Holy Night" and "Joy to the World," which she plans to release on Friday and Saturday, respectively.
https://www.youtube.com/watch?v=YvJ8dUfzPhU?feature=oembed
Thanks Mariah! We're sufficiently psyched for the holidays! Now all we have to do is find another Christmas Day outfit because Carey's gown has us feeling like our holiday wardrobe is a little on the frumpy side.