Mariah Carey was supposed to make a cameo in Will Ferrell's new movie "The House," but it, uh, didn't exactly work out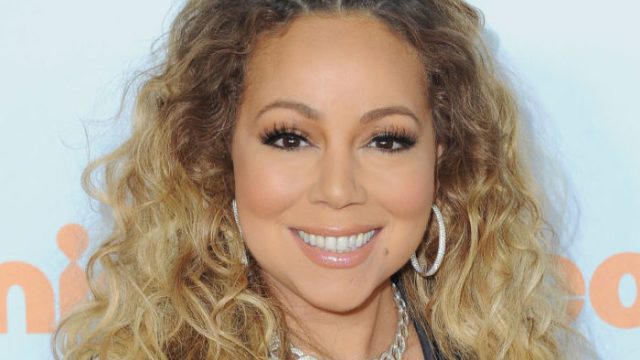 ICYMI, The House, starring Will Ferrell and Amy Poehler, is out in theaters now. But the film was set to also feature one other special star. Mariah Carey was almost in the new Will Ferrell movie, but it, uh, didn't exactly work out. You may be surprised, or you may not be. For instance, we all know what happened with Carey on New Year's Eve in Times Square. We also know that she may not be as low-maintenance as other celebs — after all, not everyone needs four people to help them put on their stilettos. ? So what happened with Carey making a cameo in Ferrell's movie? He opened up about it on Bravo's Watch What Happens Live With Andy Cohen on June 29th.
According to Cosmopolitan, Ferrell said Carey didn't like the "narrative direction."
"One script note was like, 'I don't want to do the scene,' Ferrell told Cohen. "Even though it was totally approved ahead of time.
She was supposed to sing one of her songs, and also arrived four hours late (!).
"It became quite a kerfuffle, aka a shitstorm, Ferrell says in the video.
Carey also wanted script changes and to sing a song that had not been approved. Plus, "all white roses" in her trailer, Ferrell said.
You can see Ferrell tell Cohen all about it here.
https://www.youtube.com/watch?v=MLLOGcjOcmA?start=95&feature=oembed
Well, one thing is for sure — even without Carey in the movie, The House is sure to be funny since Ferrell's in it, along with an amazing cast. It's about a couple, Scott and Kate Johansen (Ferrell and Amy Poehler) that needs to figure out how to make some money after their daughter's scholarship falls through. They team up with their neighbor, Frank (Jason Mantzoukas) and start an underground casino in his house — and comedy ensues, of course. Brb as we go get tickets…