All the people Mariah Carey's savage new song "GTFO" could be about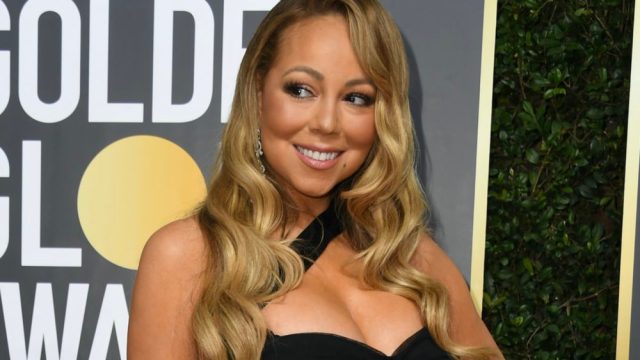 With a decades-long career full of unforgettable tracks and music videos, Mariah Carey is a living legend. With the debut of her new song, "GTFO," the singer has once again dropped an iconic—and savage—tune—and we can't help but wonder, "Just who, exactly, is Mariah singing about?"
Rolling Stone reports that the single, which dropped today, September 13th, is the first track from Carey's next album. We don't have a release date for the record yet, but according to Stone, it should be out later this year. The singer is expected to release a video for "GTFO" tomorrow, September 14th, but the song is already generating buzz for the contrast between its understated composition and heated lyrics.
If you haven't heard the song yet, the chorus entails: "How about you get the f*ck out?/Get the f*ck out/How about you take your things and be on your merry way?"
Like we said, heated. There's no way to know for sure, but based on Carey's romantic history, we've compiled a list of people that "GTFO" might be about.
https://www.youtube.com/watch?v=vVopkaclMrY?feature=oembed
Bryan Tanaka
Carey's most recent public romance was with backup dancer Bryan Tanaka, which, according to ET Online, ended in April 2017. Their relationship reportedly lasted about six months, and it's possible Carey has her last breakup in mind when she's singing "GTFO."
James Packer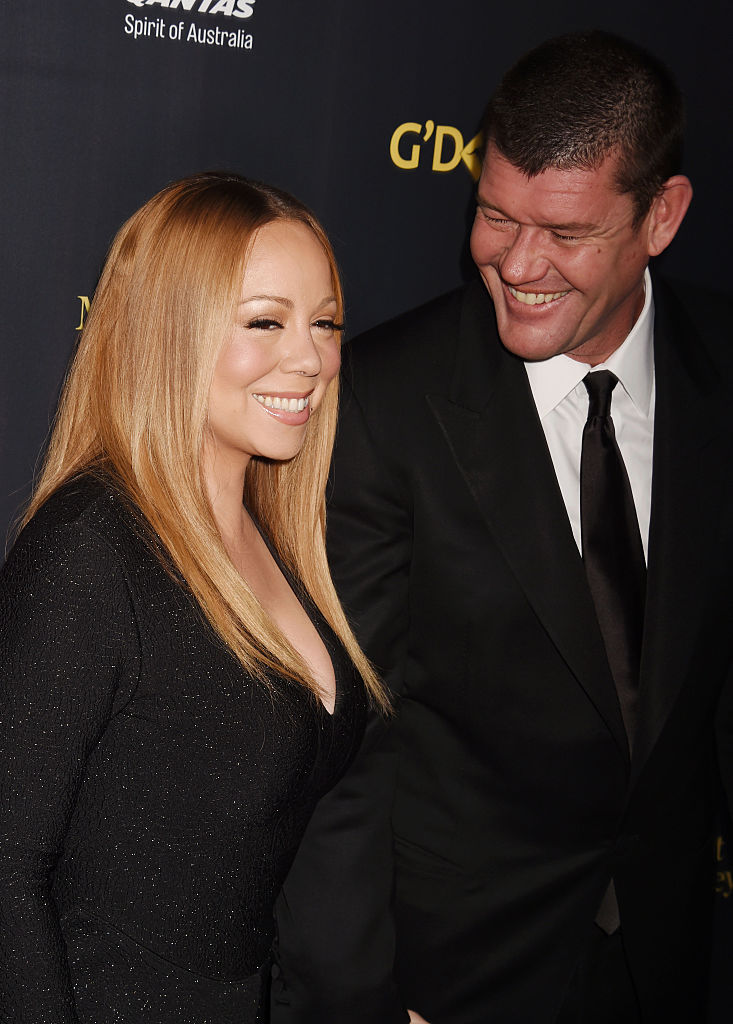 As People notes, Carey got engaged to billionaire businessman James Packer in January 2016, but the pair called it quits later that same year. In October 2017, Packer told The Australian that their relationship was a "mistake," so it would be understandable if Carey penned the lyrics, "You left me lost and disenchanted/Bulldoze my heart as if you planned it" about him.
Nick Cannon? (Though we seriously doubt it.)
Carey's six-year marriage to Nick Cannon ended in 2014, but they're still in touch and coparenting their twins Monroe and Moroccan. Given the exes' cordial relationship, we seriously doubt that "GTFO" is about Cannon, but maybe she drew inspiration from their divorce?
No one in particular
It's of course entirely possible that Carey didn't have one particular person in mind when she wrote her latest single. It could be about a combination of people or past experiences, an imagined person, or maybe even a warning to a potential future person. At the end of the day, we won't know unless Carey decides to reveal the information herself.
No matter who the song's about (or who it's not about) rest assured we'll be listening to "GTFO" on repeat for the next week.