Mariah Carey's twins have a candy room at home and it's obviously luxurious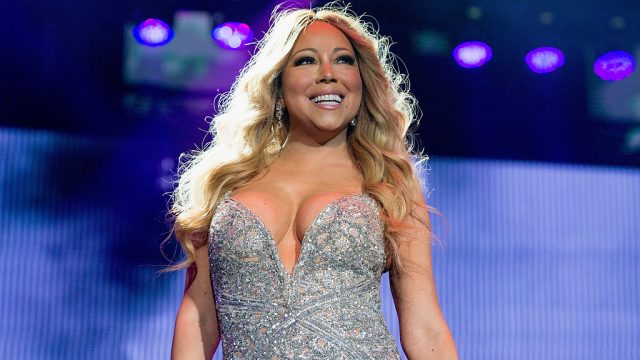 We already know that Mariah Carey does everything over-the-top and glamorous, but that still doesn't stop our jaws from dropping in amazement at the massive candy room Mimi and Nick Cannon's twins have at home. We've said it once and we'll say it again: Mariah, feel free to adopt us anytime, gurl, because this non-luxurious adulting streak we're on is for the birds.
One day after Dem Babies had a playdate with Blue Ivy backstage at Carey's Christmas concert, Cannon Instagrammed a photo of the former couple's 5-year-old twins Moroccan and Monroe wearing matching red onesies and casually lounging in their posh personal sweets-filled sanctuary, Us Weekly reports.
"This room is the reason for all the hyper-activity!!!" Cannon captioned the photo. "Patiently waiting for the Sugar Crash!!!"
https://www.instagram.com/p/BN_MuCfjyu-
In another shot, Monroe adorably poses in the famous Cannon Candy Shop.
https://www.instagram.com/p/BN_IQSbDmqt
SIGHS. So, we can't seem to pinpoint precisely where TF we went wrong in life, but ugh, we wanna live like kids in a candy store!
Until we can get a life coach on the line, we'll just use Roc and Roe's happy Instagram moments as a road map to living in the lap of luxury.
For starters, look at how they decorate for the holidays! They're putting a different Christmas tree in every. single. room.
https://www.instagram.com/p/BOB5KAfjeZj
They don't have time to wait on anything — not even Christmas:
https://www.instagram.com/p/BN_LmZVjdfc
They get dressed to the nines to do karaoke:
https://www.instagram.com/p/BOAkYuejTL3
Roc and Roe don't go to parties; they are the party:
https://www.instagram.com/p/BN_Hv14jh6r
Oof, our heads are spinning. We've got some serious catching up to do if we're going to come anywhere near this level of fabulous living. Anyone know where we can buy a few Christmas trees on the cheap?