We can't stop watching this video of Mariah Carey singing to some birds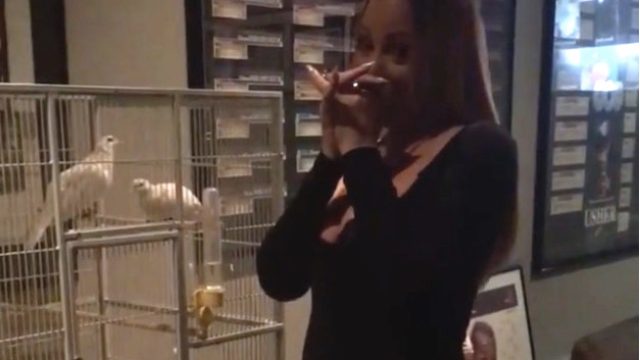 Mariah Carey is a woman of many talents. She's a singer, actress, reality TV star, producer, and director. But there's another talent you might not have known about: She can communicate with birds, and there's a video to prove it.
Mariah was in the studio yesterday, and there just so happened to be some caged birds in the room. What's a singer to do? Sing to them in bird, of course. Fortunately for us, Mariah's manager Stella Bulochnikov captured the moment and shared it on Instagram.
We have so many questions. What do you think Mariah said to those birds? Are they fans of her music? Is she considered as talented of a bird singer as she is a human singer? How often does she talk to them?
I guess we aren't surprised that Mariah can communicate with birds. After all, she's a crazy-talented singer, so it only makes sense that her voice can make perfect bird sounds. Still, it's totally mesmerizing, and we can't stop watching.