Mariah Carey finally divulges the secret about why she doesn't age and it's the best thing we've ever read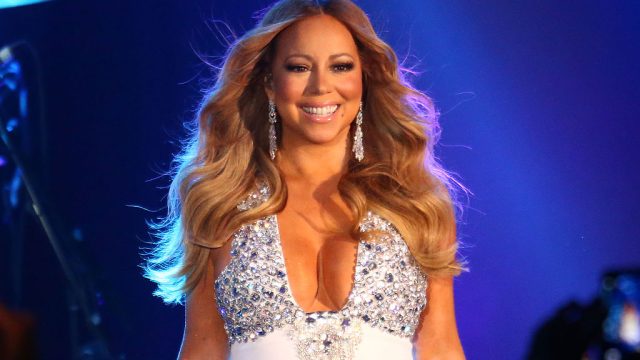 We love Mariah Carey for oh-so-many ways. She's the queen of Hallmark movies, is a bonafide bird whisperer, and take the best vacations. But she also gives great interviews, which is why we're obsessed with her cover story in the new issue of Complex magazine. It's ah-mah-zing for so many reasons. First off, the photos:
There's also behind-the-scenes details about some of her biggest hit songs, subtle shade thrown at the Kardashians (who happened to be one room over at the restaurant where Mariah was being interviewed), loving words about Prince, and descriptions of her billionaire fiance as a "normal person."
But our personal favorite Mariah moment came when the interviewer asked her about turning 46 in March:
"I don't have a birthday," Mariah replied. "I was just dropped here. It was a fairyland experience."
That pretty much explains everything, right? The out-of-this-world voice, the star quality, the iconic fashion choices, the fact that she's nearing 50 and looks almost exactly the same as she did when she was 25…it all makes so much more sense when you realize that Mariah is a magical fairy!
Does this also explain the preternatural youth of her fellow songstress Celine Dion who seems to only get more gorgeous and stylish with age? We think so. And oh how we adore these immortal fairy divas.
Mariah is preparing to debut her new reality show, Mariah's World, on E! this fall. As long as it's just Mariah being Mariah, we're pretty sure it's going to be our new favorite show.