Mariah Carey says it's "bittersweet" to watch clips of her trying on wedding dresses, and we feel for her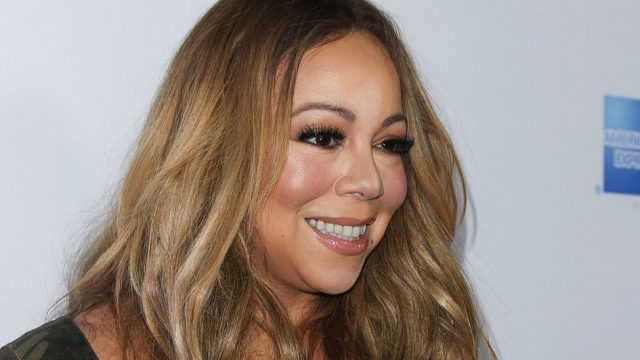 Being dumped is tough, but being dumped when you're engaged and are filming a reality show? Even tougher. That's why Mariah Carey admitted that watching her wedding dress scenes for her new show, Mariah's World, was somewhat of a bittersweet experience. As you probably know, Carey ended her engagement with James Packer in late October.
Carey isn't the first, nor the last, reality star to try on the dress yet not make it to the altar. In fact, Carey is already looking forward, and trying not to be bothered by having the moment caught and preserved on film.
"All of those moments are bittersweet, but you just have to focus on whatever you're focusing on and keep it moving," Carey said in an interview with Entertainment Tonight.
Spoken like a pro.
Of course, she might be over it based on her being in a brand new relationship. At least, she might be. In the same interview, she definitely teased whether or not her and back-up dancer Bryan Tanaka were, y'know, more than friends.
"You have to just wait and watch the show," she said.
(In our heads, that means "probably.")
In an interview with E! News, Carey said that she came to terms with the fact that a marriage just wasn't meant to be.
"If it's meant to be it's meant to be and if it's not then ultimately you just have to accept that and move on," Carey noted.
For the record, Carey can pretty much pull off any wedding dress she wants. Whether it's now or in ten years, she'll look absolutely fabulous when she finds "the one."
In case you missed it, here's a promo for her show, which includes the dress scene in question:
https://www.youtube.com/watch?v=yA0I9-oeTxg
You can watch Mariah's World this December 4th on E! and see if her chemistry with Tanaka is truly undeniable.