Mariah Carey has a reality show and the trailer is over-the-top in the best way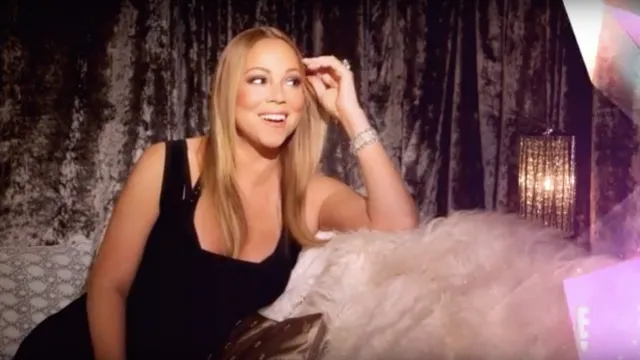 Did we know that Mariah Carey had a reality show? Well, she does and the trailer is here. The show, simply titled Mariah's World, will premiere on E! (obvi) later this year and it looks exactly like you might imagine a reality show about Mariah Carey's life to be.
She reclines on chaise lounges, descends spiral staircases and says things like, "I have a rule which states that I will not be seen in fluorescent lighting without sunglasses." There are also a lot of exterior shots of…castles?
To be fair, when you think of Mariah Carey, you think of opulence, which also makes you think of castles. We get it. (Errr, wait, that might not be a castle, that might be HER HOUSE).
Besides letting the camera follow her around her ultra-luxe life, the eight-episode series will follow Mariah as she preps for a world tour and plans her wedding to James Packer.
However, the true purpose of the show seems to be in demystifying Mariah and showcasing her as the regular, hard-working pop star she actual is. Or as Mariah says, "Forget the image. Forget the rumors."
https://www.youtube.com/watch?v=IItke7NGRxE