Mariah Carey is returning to the scene of the crime, and will perform *live* again on New Year's Eve
Whatever your New Year's plans are — cancel them, because Mariah Carey is officially returning to headline the Dick Clark's Rockin' New Year's Eve broadcast on ABC after a whole lot of drama last year.
Last year, during what was supposed to be a performance of her hit songs "Emotions" and "We Belong Together" the iconic singer complained about being unable to hear anything and didn't actually sing. Instead, she ranted to the crowd about technical difficulties, with the backing track largely taking over and only occasionally attempting to sing along. Guys, it was mortifying and to makes things worse, it was on national television.
Afterwards, Carey and her team blamed Dick Clark Productions for the disastrous performance, citing "technical difficulties" — something the production company refuted. Carey later told Entertainment Weekly that she was "mortified" about the New Year's Eve incident. For a while, it felt like both parties we're definitely feeling "Thanx 4 Nothin'" towards the other.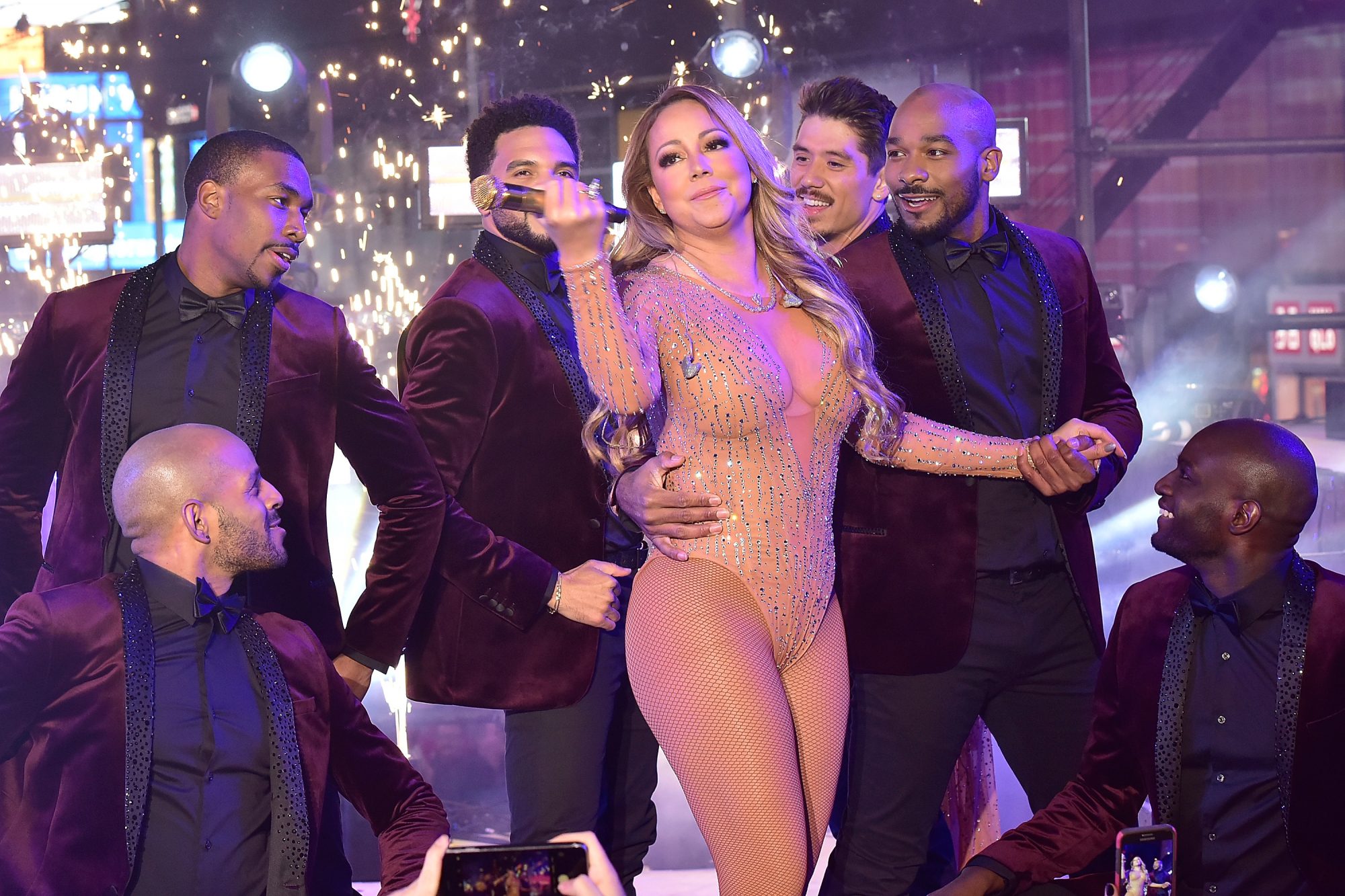 But it seems Dick Clark Productions and Carey are looking to "Shake it Off" and set 2018 off right, with a fresh start.
In a joint statement, the production company and Carey acknowledged last year's mishap and expressed excitement for the upcoming show.
"We can all agree that last year didn't go exactly as planned and we are thrilled to move forward together to provide America with an incredible night of music and celebration on."
We're so glad they were able to work things out and we can tell this New Year's is going to be "One Sweet Day" with the elusive chanteuse performing her classics. Start warming up those vocals now because we know you're going to want to sing along.
The singer will be joined by Camila Cabello, Nick Jonas, and Sugarland in Times Square during the Ryan Seacrest-hosted New Year's Eve event.