Mariah Carey's Memoir Will Reportedly Be Adapted for the Screen
Okay, now THIS is all we want for Christmas.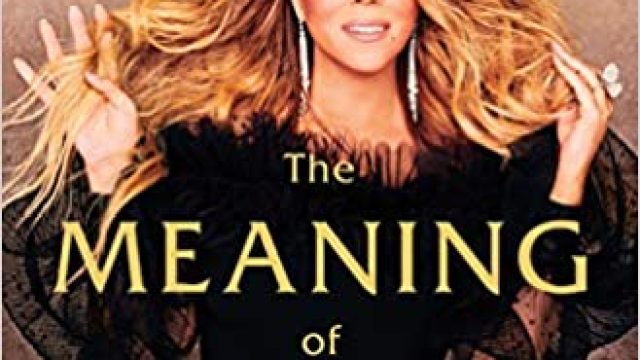 Since Mariah Carey is essentially Mrs. Santa Claus herself, it makes sense that she continues to gift us with great news this holiday season. First, we learned about her star-studded Christmas special—which premieres Friday, December 4th on Apple TV+—and now, we learn that there's a onscreen version of her memoir in the works. According to an interview with Elle published yesterday, December 1st, the pop/R&B legend said "she's in talks" about adapting the best-selling book The Meaning of Mariah Carey (Shop it! $13, amazon.com) for the screen—and naturally, we're feeling blessed by this news.
As Elle reports, Carey's memoir delves into what it was like for Carey to grow up with, as she puts it, "nobody in her corner." The singer dealt with her parents splitting at a young age, financial hardship, cruel classmates, and, as a biracial kid, the feeling that she didn't belong—even among her family.
"It's very difficult to explain to most people who haven't experienced that on some level," she told Elle. "Being very ambiguous-looking, that really affected the way people saw me or judged me, depending on what kind of caste system you grew up with."
The memoir explores Carey's difficult past and how she copes with the present, with the help of therapy. As Elle reports, the book doesn't specifically address the singer's 2001 diagnosis of bipolar disorder, but it does cover the aftermath of her surprise TRL appearance, which led to many media speculations and claims about the state of her mental health. Carey tells Elle of that moment, however, "I did not 'have a breakdown.' I was broken down—by the very people who were supposed to keep me whole."
The Meaning of Mariah Carey
$13.07
Shop it
Amazon
We don't have any more details about the onscreen version of Carey's memoir at the moment (Will it be a movie? A Netflix series?), but for now, we'll just be diving into the book, and gifting it to all our friends.