This is how Mariah Carey ended up wearing those iconic jeans in the "Heartbreaker" video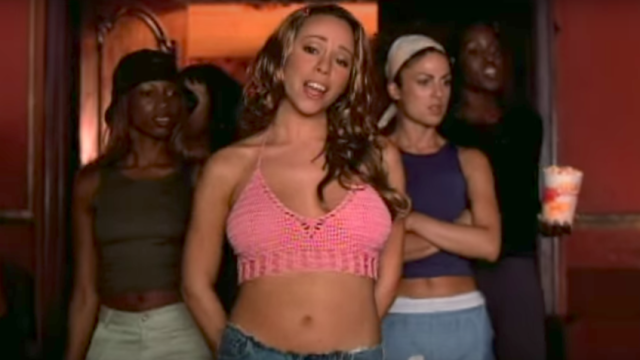 Mariah Carey is a legend all by herself, but so were some of her fashion choices in the late '90s. In a recent interview with Vogue, Mariah Carey reminisced about the jeans she wore in the "Heartbreaker" video, and reminded us all just how iconic they really were. You probably remember the pants in question — they were just a simple pair of faded jeans with the waistband ripped off. But they were so cute on her that the style became just as big of a hit as the single was.
"Heartbreaker" came out in August 1999, and featured Jay-Z. The video was basically made for MTV's Total Request Live, though it only spent about two weeks on the daily video countdown show after its premiere. (Not for nothing — it had to compete with "Genie In A Bottle" by Christina Aguilera, Britney's "(You Drive Me) Crazy," and Limp Bizkit's "Nookie," so it's understandable.)
As if it weren't already so obviously 1999, the video also featured Jerry O'Connell, who played the eponymous "heartbreaker," cheating on Mariah with Bianca — Carey's alter-ego, played by Mariah in a black wig. It all takes place in a movie theater, and there's even a Bianca/Mariah showdown, along with a Grease reenactment. Jay's verse was animated on the movie screen, going so far as to translate some his hip-hop slang for viewers.
ANYWAY, Carey still has the jeans!
She told Vogue that the decision to modify the jeans before filming wasn't exactly a hard one. Remember, this is the summer of 1999, and Britney and Christina were all over the place showing off their abs. High-waisted jeans were not a thing. 
Carey remembered in the interview, "We ripped the top of them. I hated the way they were so high-waisted. My friend was like, 'Yo, where did you get those?!'"
In the video interview with Vogue, she jokes that after "Heartbreaker," she started seeing girls wearing the style all over the place and *not to brag* she sort of takes some of the credit for the '90s look. Anyone who lived through that year would likely hand her the honor, easily, though she's pretty humble in her interview about the whole fashion icon thing.
The jeans were a big deal. Although the video came out in August, Carey wore them around to events all year, promoting her new album and basically making sure everyone knew what the new LEWK was when it came to denim.
Like at the MTV European VMAs that fall.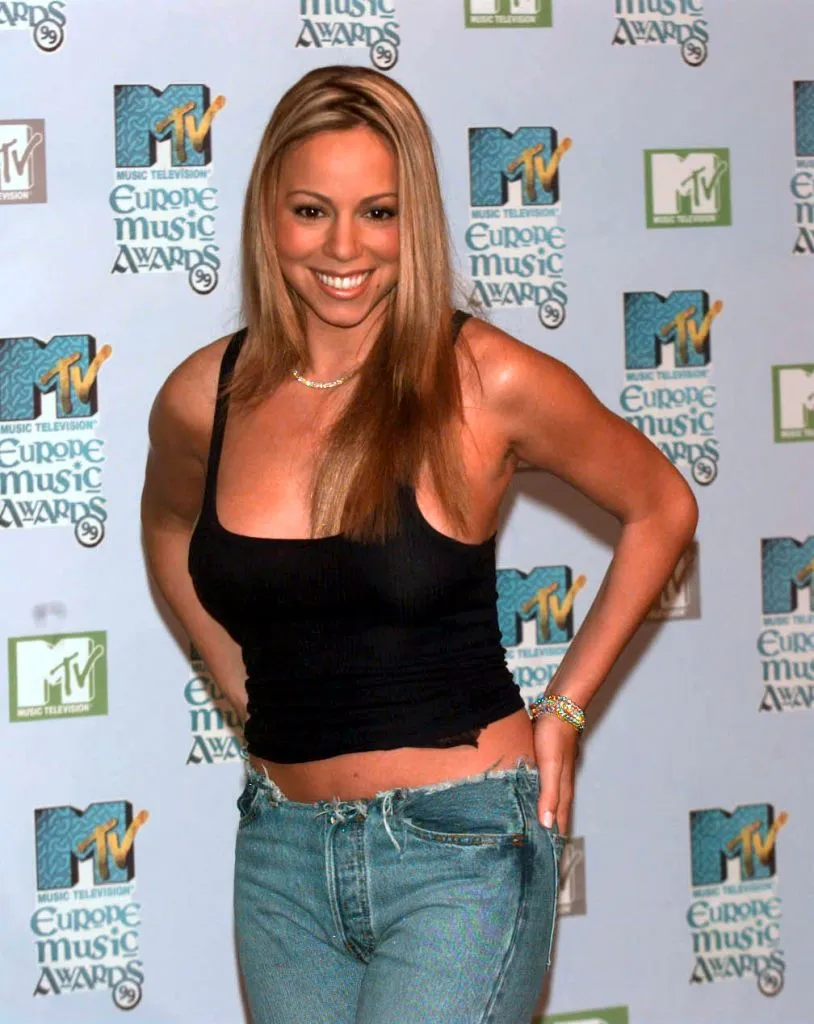 Then at in-store releases for the Rainbow album that November.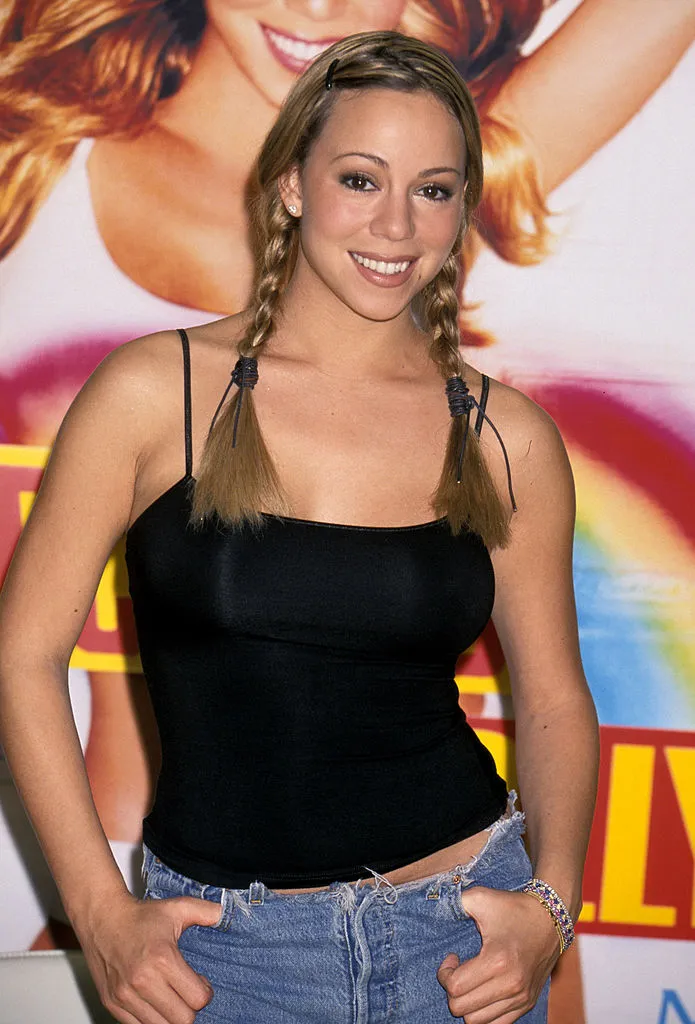 She wore these jeans OUT.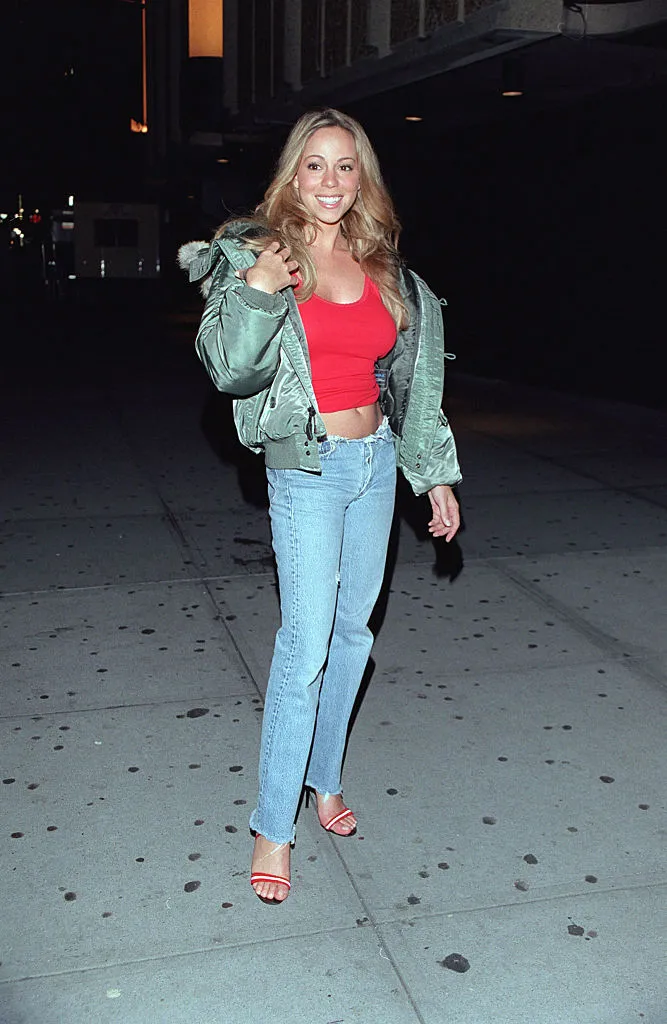 This is just too much.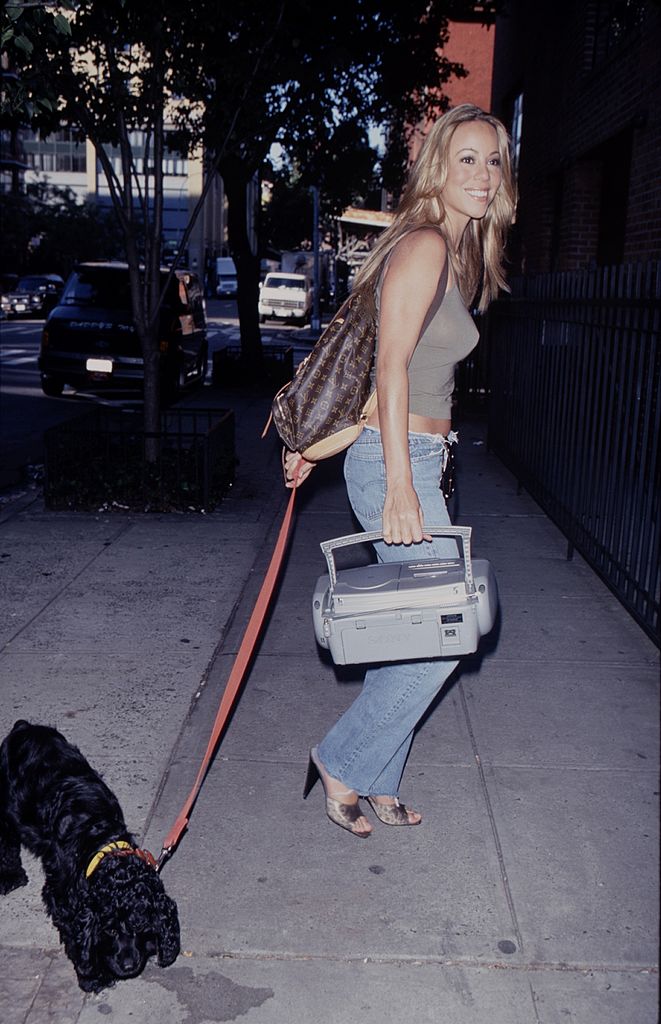 Even though the "Heartbreaker" video is almost 20 years old (!!) we would do anything to get our hands on those jeans right this very minute. And those tank tops!
https://www.youtube.com/watch?v=kMCGvtlL4fw?feature=oembed