Mariah Carey dressed up as the sexy cat to end all sexy cat costumes and it's purrfect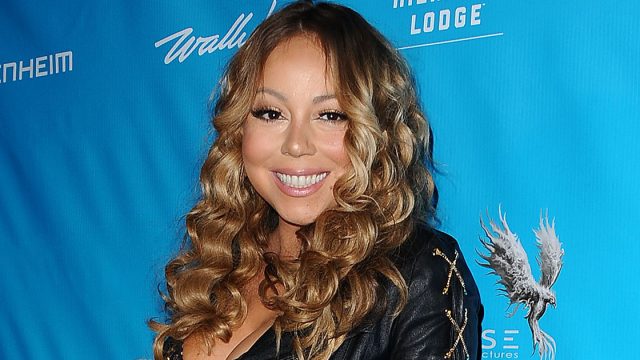 One of our favorite past times on November 1st is pouring over social media clocking which celebs totally owned their costumes. Whether it's Mariah Carey's Halloween costume, Kylie Jenner's epic ode to Christina Aguilera, or Beyoncé and Jay Z's many, many incredible outfits, we could spend the rest of the week pouring over Instagram feeds, websites, and social media gawking at the amazingness.
In fact, while we're on the topic of Mariah Carey, we need to spend a moment just marvelling at her sexy cat outfit, which has us S-L-A-Y-E-D.
While Mariah had already totally killed us with her sexy devil/Bowser inspired look from a week ago, which was matched by her ex-husband Nick Canon as Luigi and her two children, Monroe and Moroccan, as Princess Peach and Mario respectively, the singer decided to rustle up another fabulous costume.
While she might have been a sexy devil, Mariah's second Halloween costume was the sexy cat costume to end all sexy cat costumes and we are LIVING.
Uploading a looping video to Instagram, the Diva – who holds the records for the most number one singles on the Billboard chart by a solo artist – looks like the definition of sex kitten.
https://www.instagram.com/p/BMQ_x80h2dS
Okay, everything about this is INCREDIBLE. From the busty outfit to the claws, and even the sound effects, this is so, 100% Mariah and we LOVE IT.
The eagle eyed may have noticed that Mariah wasn't sporting her rumored $10 million engagement ring.
As People Magazine report, the star has allegedly recently  split from her fiancé, the billionaire James Packer. The couple, who met in 2014, are said to be "still talking," and we wish the best for both of them and hope they're both well.
In a flurry of support, Mariah's dedicated Lambs came to her support her in the comments on Instagram:
"She's a kitty ready to attack her haters," one fan wrote on Instagram. "Catwoman, hear her roar, bitches.....," wrote another. "MARIAH I HAVE YOUR BACK DONT EVER FEEL UNLOVED OR ALONE," wrote another enthusiastic fan.
In the meantime, Mariah is prepping for the the upcoming holiday season, which always sees the singer busy performing her hit Christmas single, "All I Want for Christmas." What's more, the star's upcoming fly-on-the-wall reality show, Mariah's World, is slated to air this December (AND IT LOOKS AMAZING).
They say you can't keep a bad cat down…