Mariah Carey's daughter Monroe posed exactly like her and our hearts are exploding from the cuteness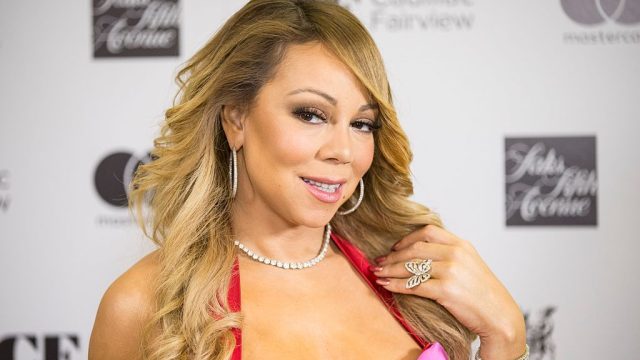 Undisputed diva and reigning Queen of Christmas Mariah Carey is a performer through and through. She always knows how to bring the show and make the audience go wild. That's why we're totally not surprised that Mariah's daughter knows how to steal a show too. While performing Friday at the Beacon in NYC, Mariah brought her daughter Monroe and her son Morocco onstage. Mariah had Monroe pose like her and it is seriously one of the cutest things we've ever seen!
I mean, check out how adorable this baby diva looks!
We're in love how festive both of the Carey women look! Monroe in her cute red dress and Mariah in her glam, white sparkly one are seriously too cute. And Monroe in her adorable little glasses and pink protective earphones just makes our hearts totally melt
Okay, that was cute level 1. Now on to cute level 2! Watch the full video.
Both Monroe and Morocco are seriously the cutest little kids! They so clearly love being on stage, but also definitely want to hide behind their superstar mama a little bit. And everything about Monroe posing is so precious! We love that she refers to herself as "Roe Roe" (seriously the most adorable nickname ever). And her covering her ears when people cheer for her is such a genuine little kid reaction to being onstage, we can't handle it.
This mother-daughter adorableness is seriously what we needed to get into the holiday spirit. We just hope that Monroe and Morocco keeping making appearances in Mariah's holiday shows because they seriously add such a great level of cuteness and levity that is perfect for the holidays.