Mariah Carey's beauty and style evolution, from her iconic nude lips to glitter going-out tops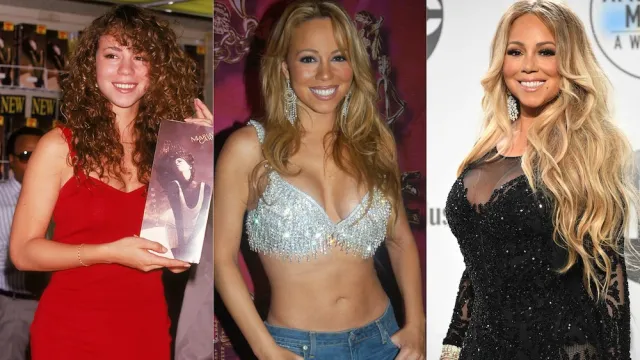 With her lavish beauty hacks to her love of everything that glitters, Mariah Carey is one of our favorite divas for more reasons than one. Besides her obviously unmatched vocal talent, she's also a style icon. Whether she's rocking an over-the-top outfit while performing one of her many chart-topping hits or paying much attention to detail down to her fingertips, Mariah takes full advantage of creating a major style moment.
Mariah doesn't have to be in a gown and diamonds to wow us, either. Over the years, she's taken basic fashion staples, like jeans and camisoles, and transformed them into high-fashion pieces fit for a diva. In the words of our glorious glamour queen—basic? We don't know her.
Like most of Mimi's lambs, we've been following her iconic looks over the decades. For her 49th life anniversary (because the word "birthday" is no longer in our vocabulary), let's take a look at some of our favorite style and beauty looks from our Elusive Chanteuse.
11991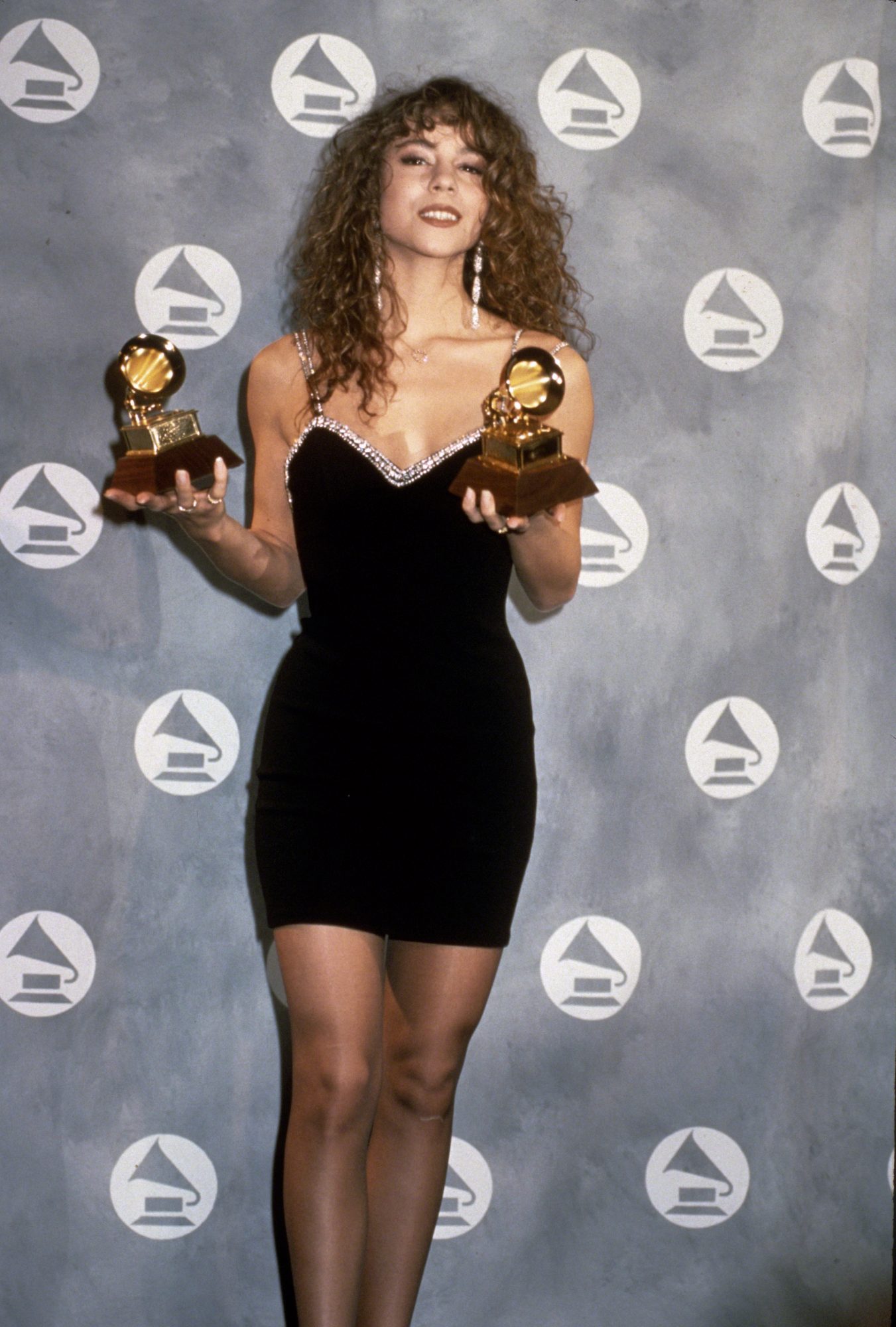 At the beginning of Mariah's illustrious career, she often wore her hair big and curly. At the 33rd Grammy Awards, Mariah paired her big hair with a sweetheart neckline dress—a truly timeless look.
21992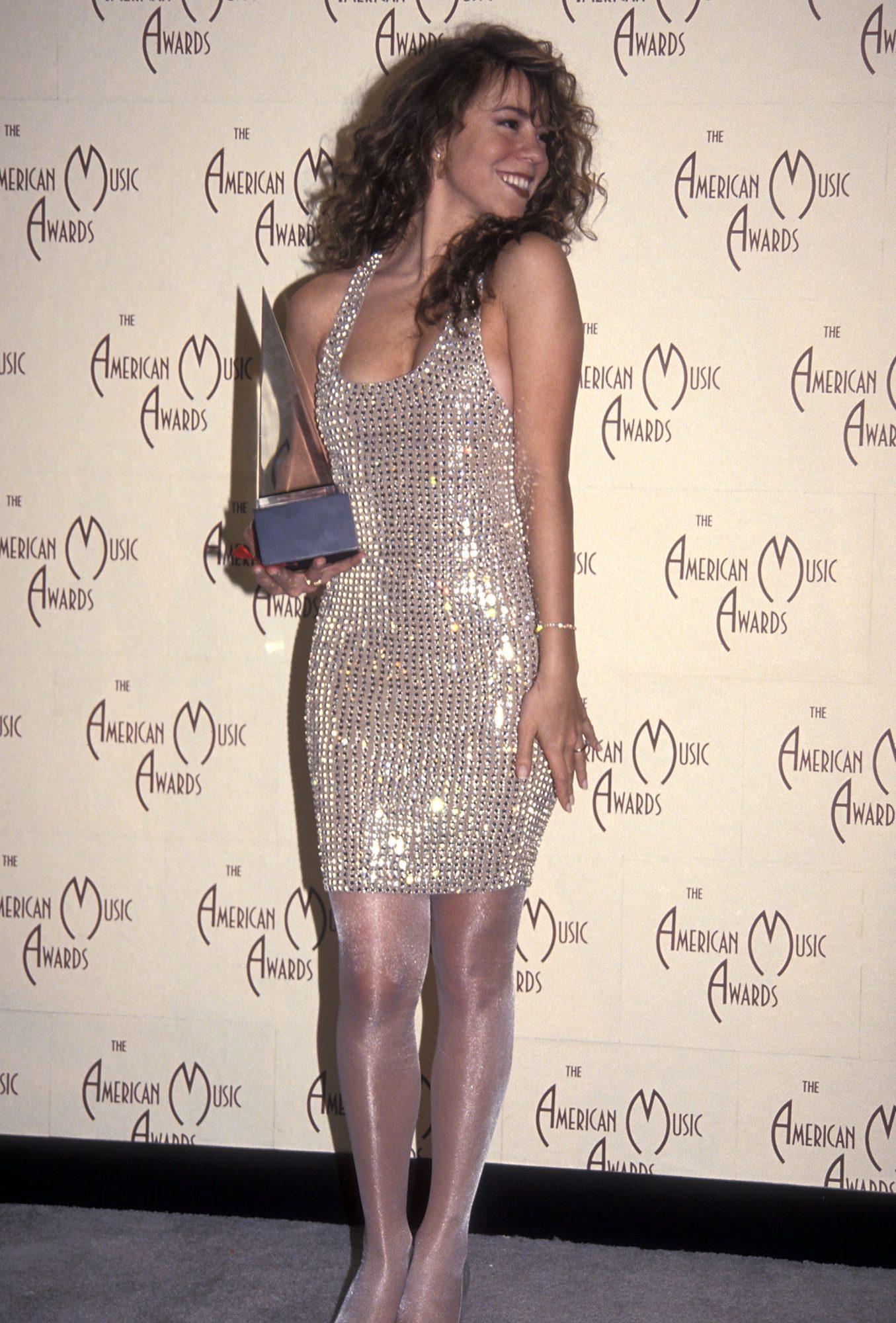 Without a doubt, the Mariah Carey of today is synonymous with glitter and glam, but let's be clear—she claimed the signature look early on in her career.
31996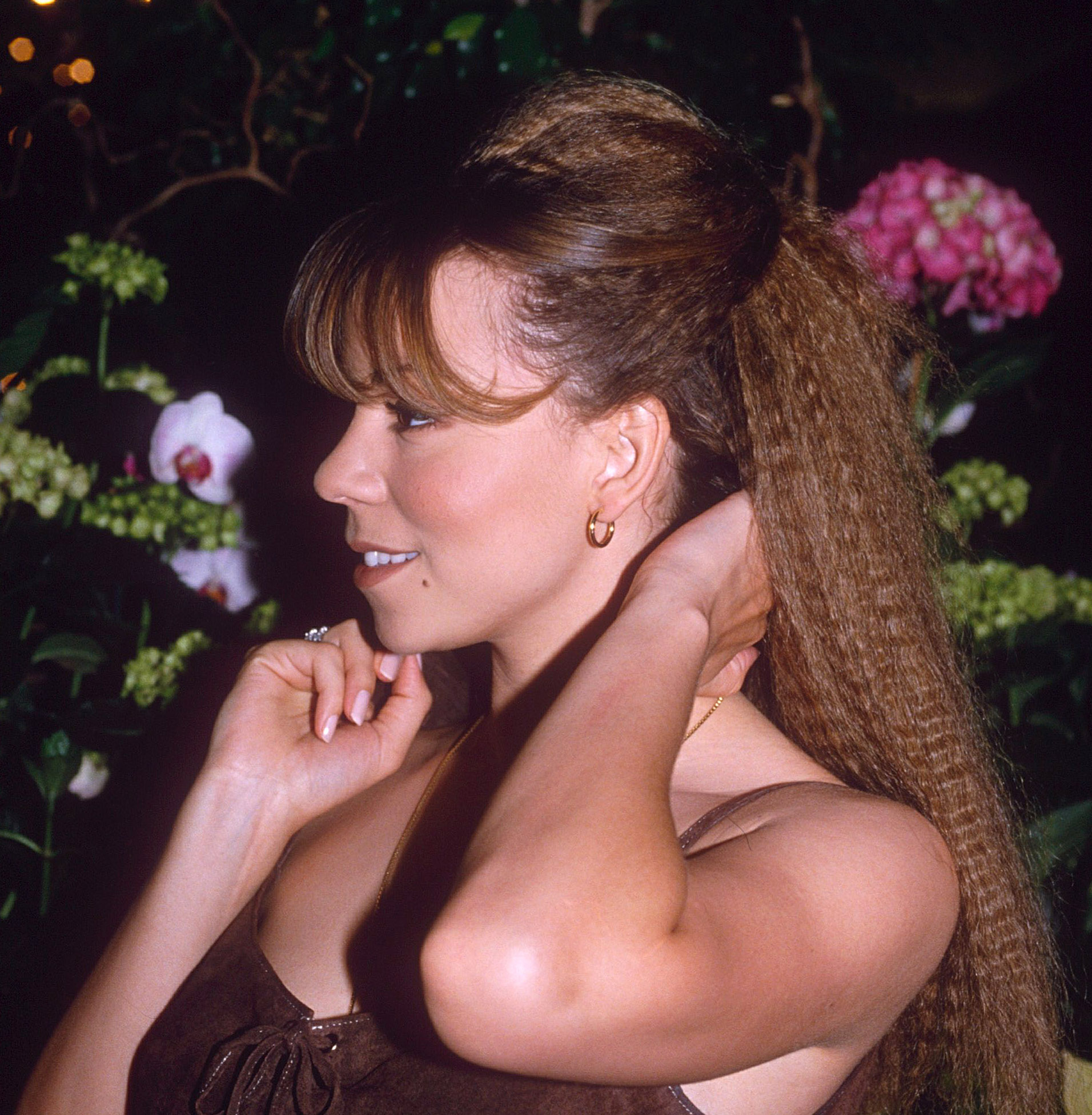 Once upon a time, the curly-haired Mariah that we all knew and love sported crimped hair and bangs, and we still stan.
41997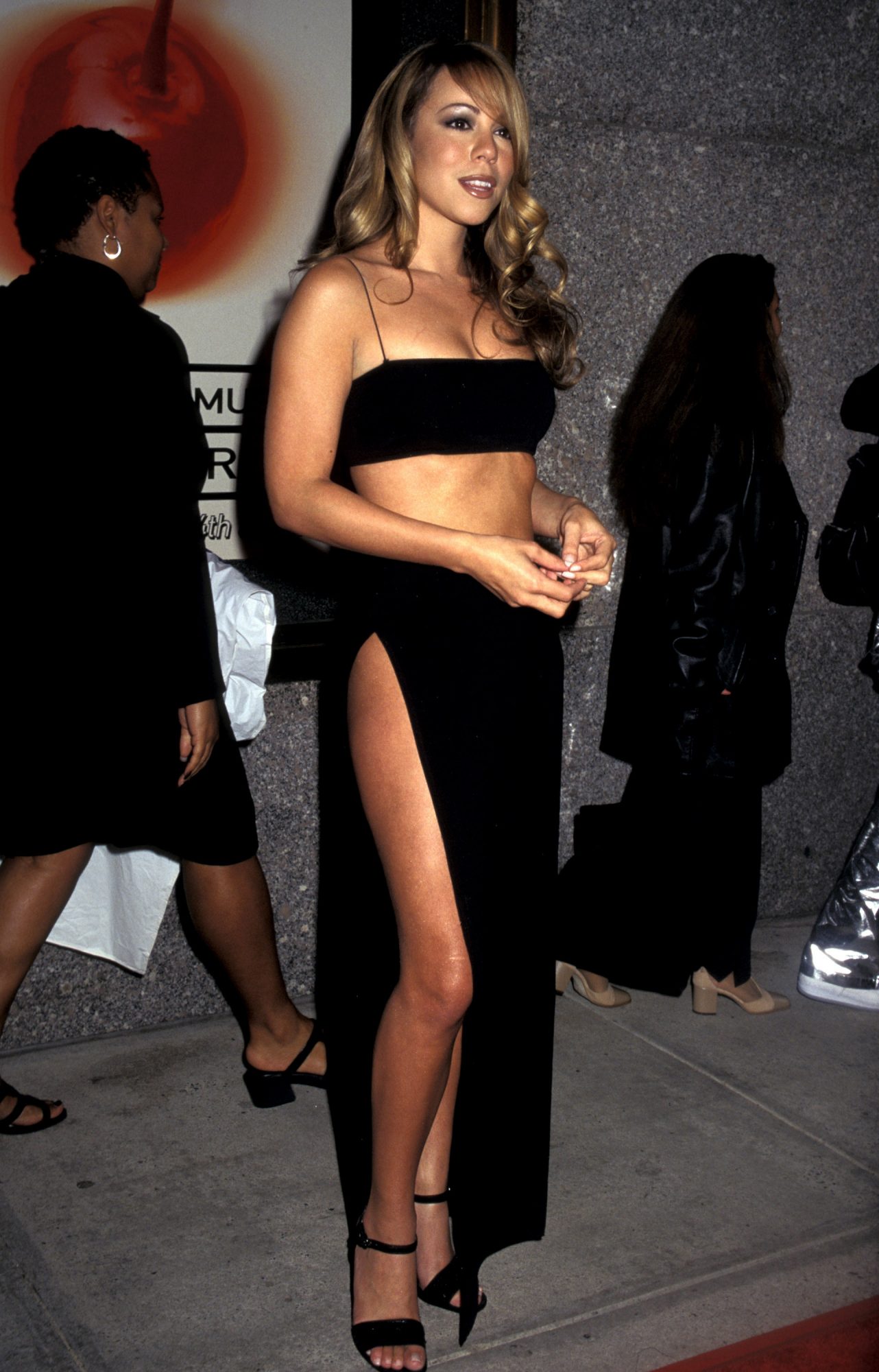 Mariah can add sex appeal to any "basic" number. And let's be real, this iconic two-piece set that Mariah donned at the 1997 VMAs crowned her the queen of high-slits.
51998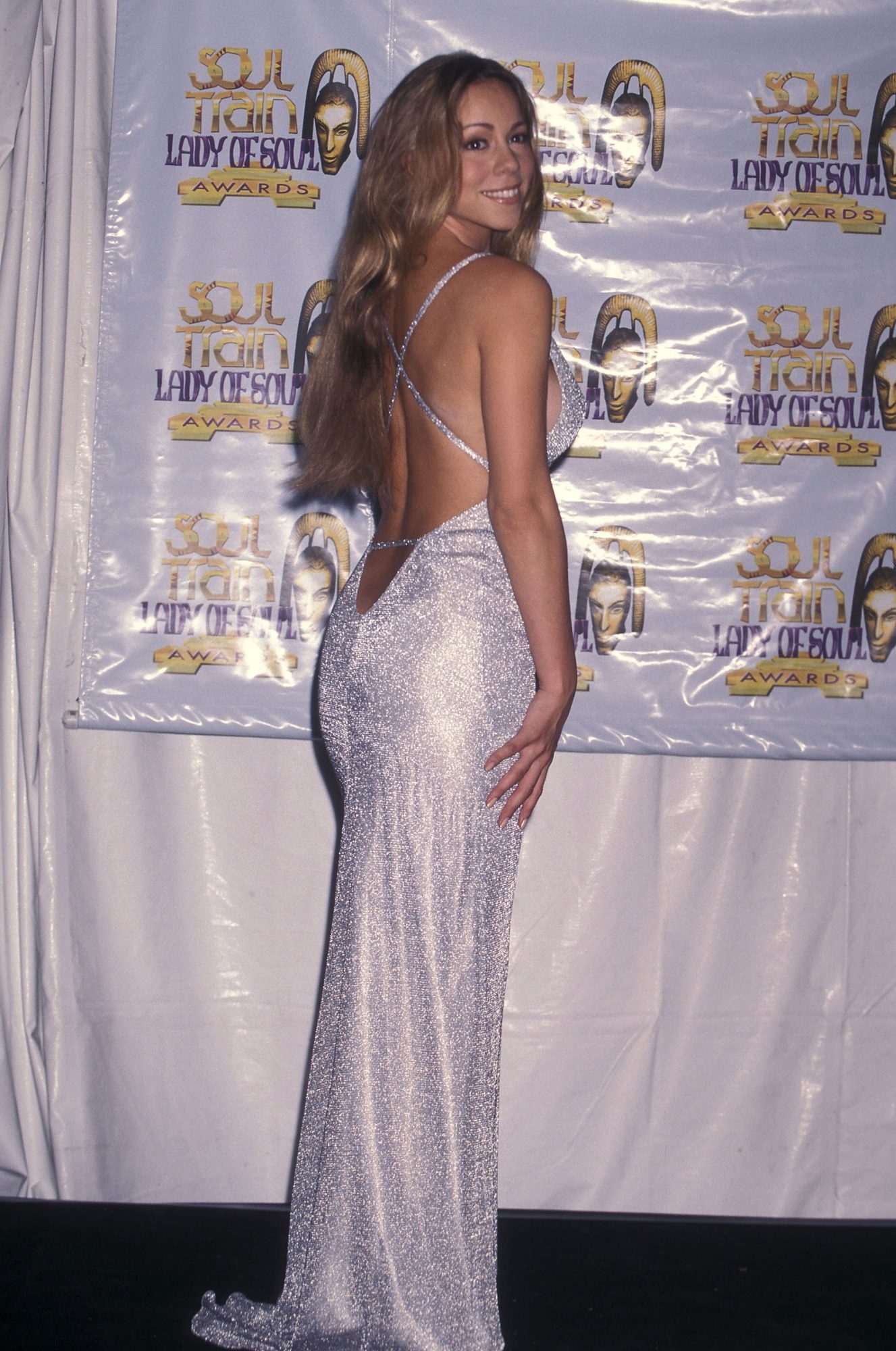 When it comes to shimmering, floor-length gowns, Mariah has the game on lock without a key to be found.
61999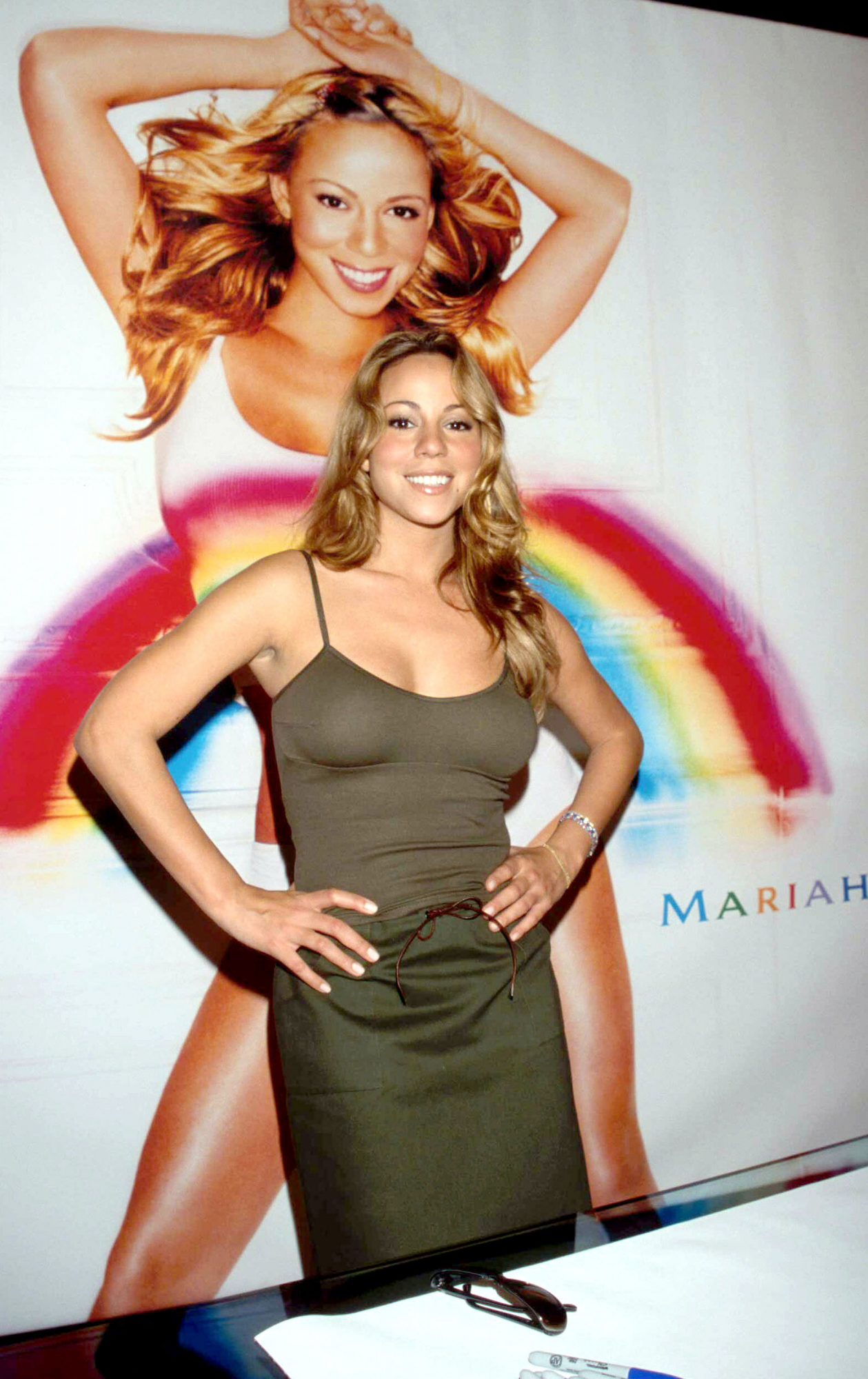 Mariah can pretty much rock any color, but there's something about earth tones that does her so much justice.
72000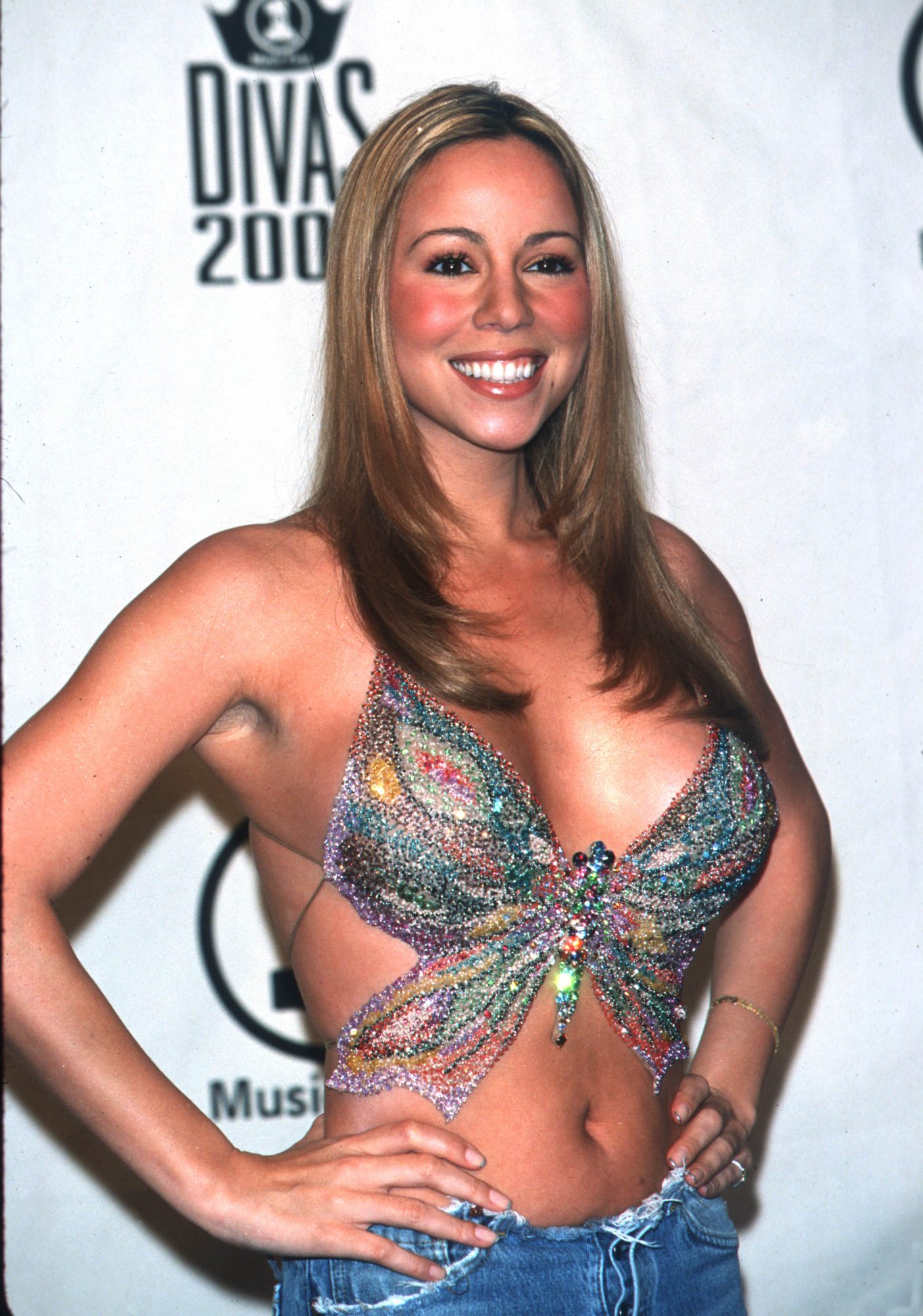 Jeans and exaggerated tops were a favorite of Mariah's in the earlier part of the new millennium. At the 2000 VH1 Diva's tribute to another icon, Diana Ross, she rocked a bedazzled butterfly halter top fit for the occasion.
82001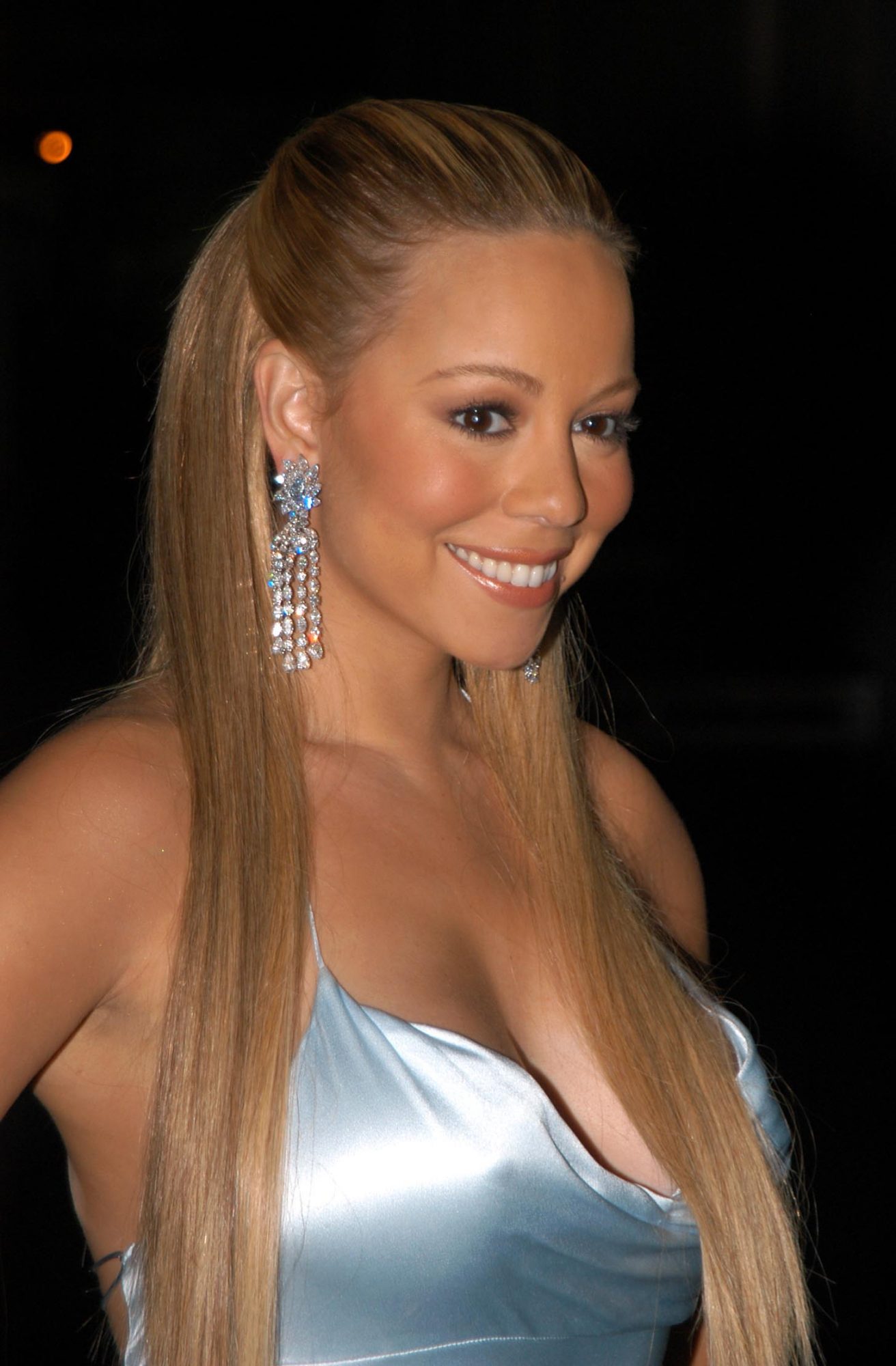 At the 2001 AMAs, Mariah added contrast to her signature warm peachy makeup look by rocking a silver gown and complementing hanging earrings. This look gets 10s all around.
92001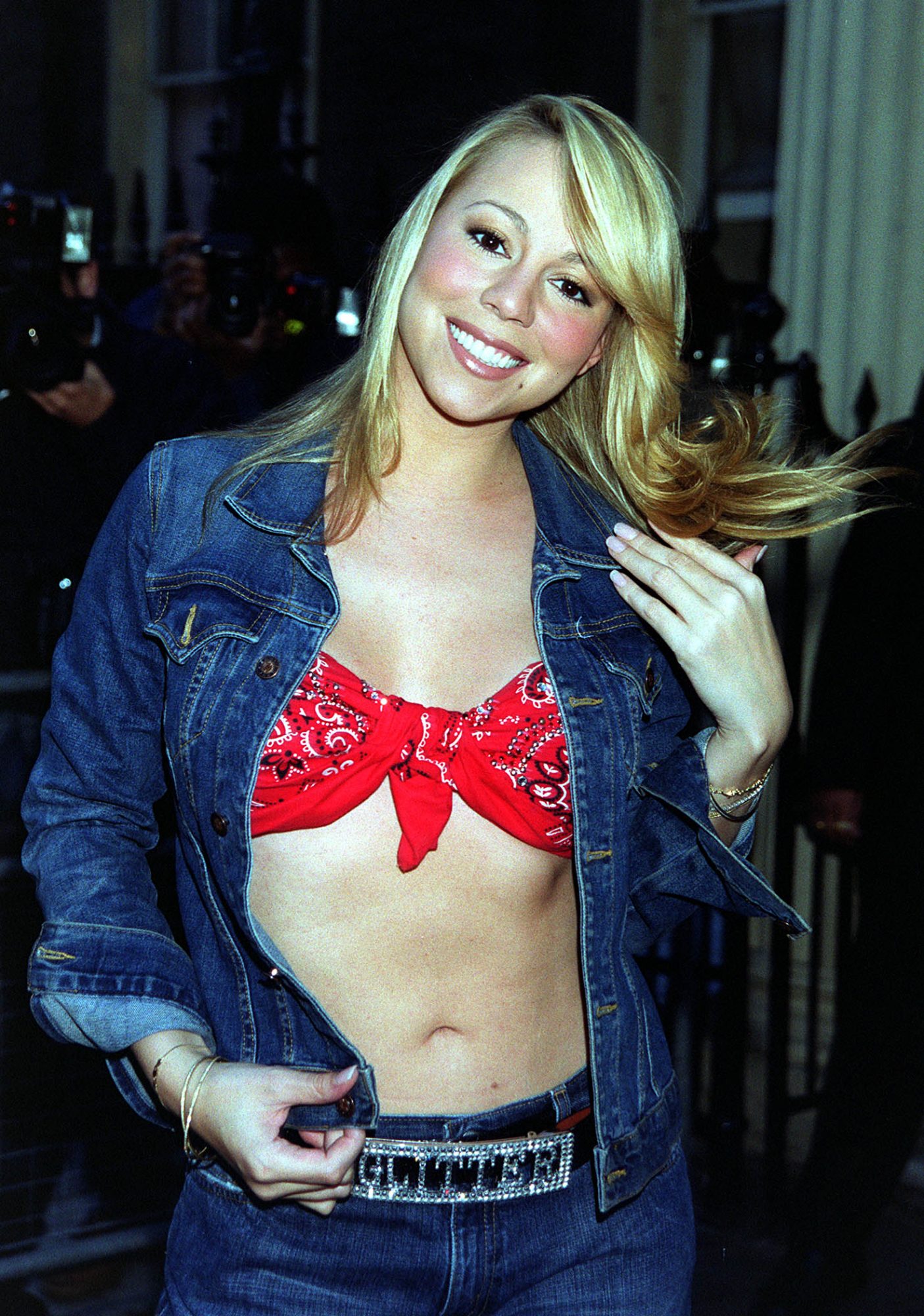 Though Mimi loves diamonds and ballgowns, she's never been afraid to dress casual chic. Only she can wear a denim set, a bandana tube top, and a name belt and make it fashion.
102002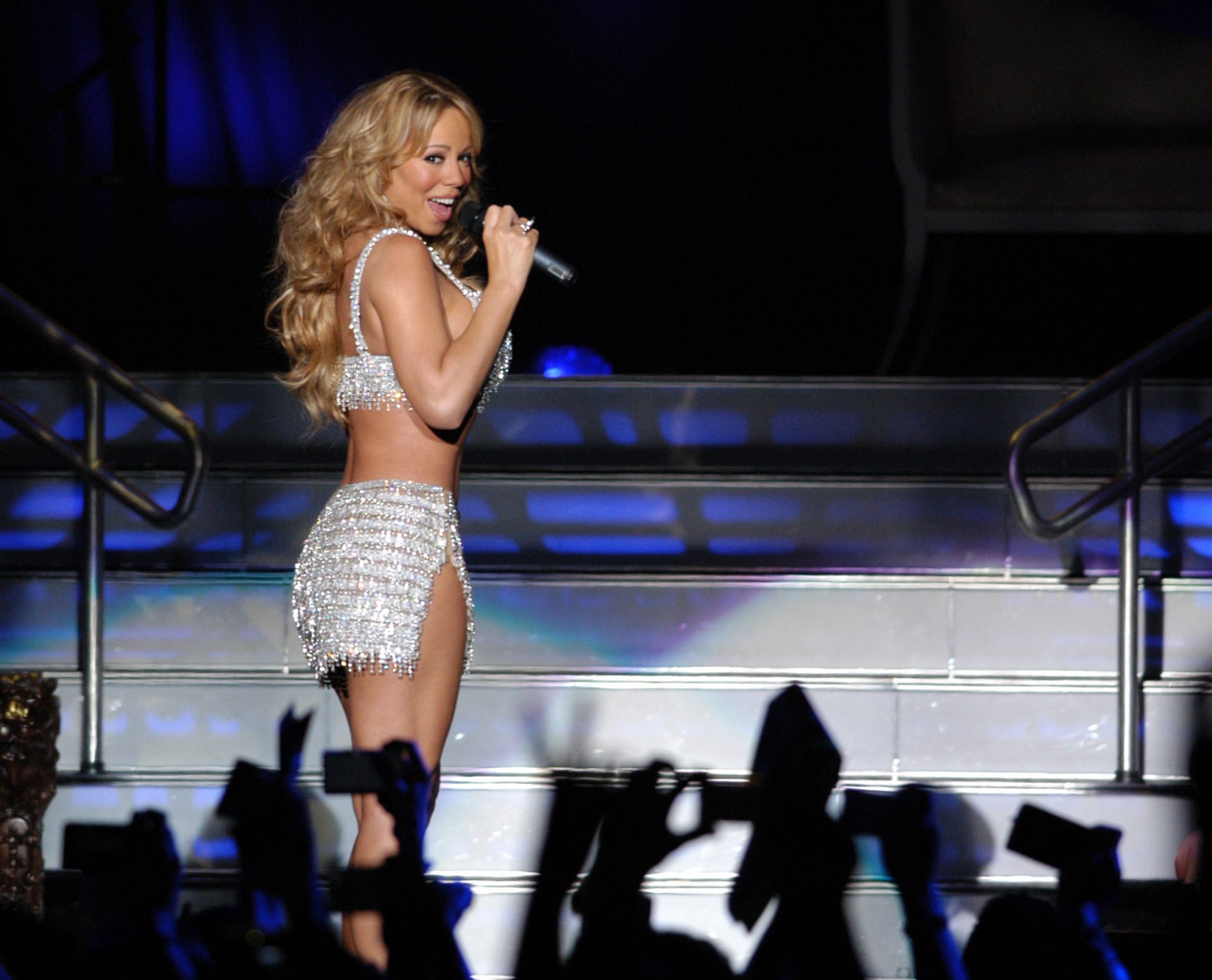 For the Paris leg of her Charmbracelet World tour, Mariah wore the fanciest skirt and bralette duo we've ever seen.
112002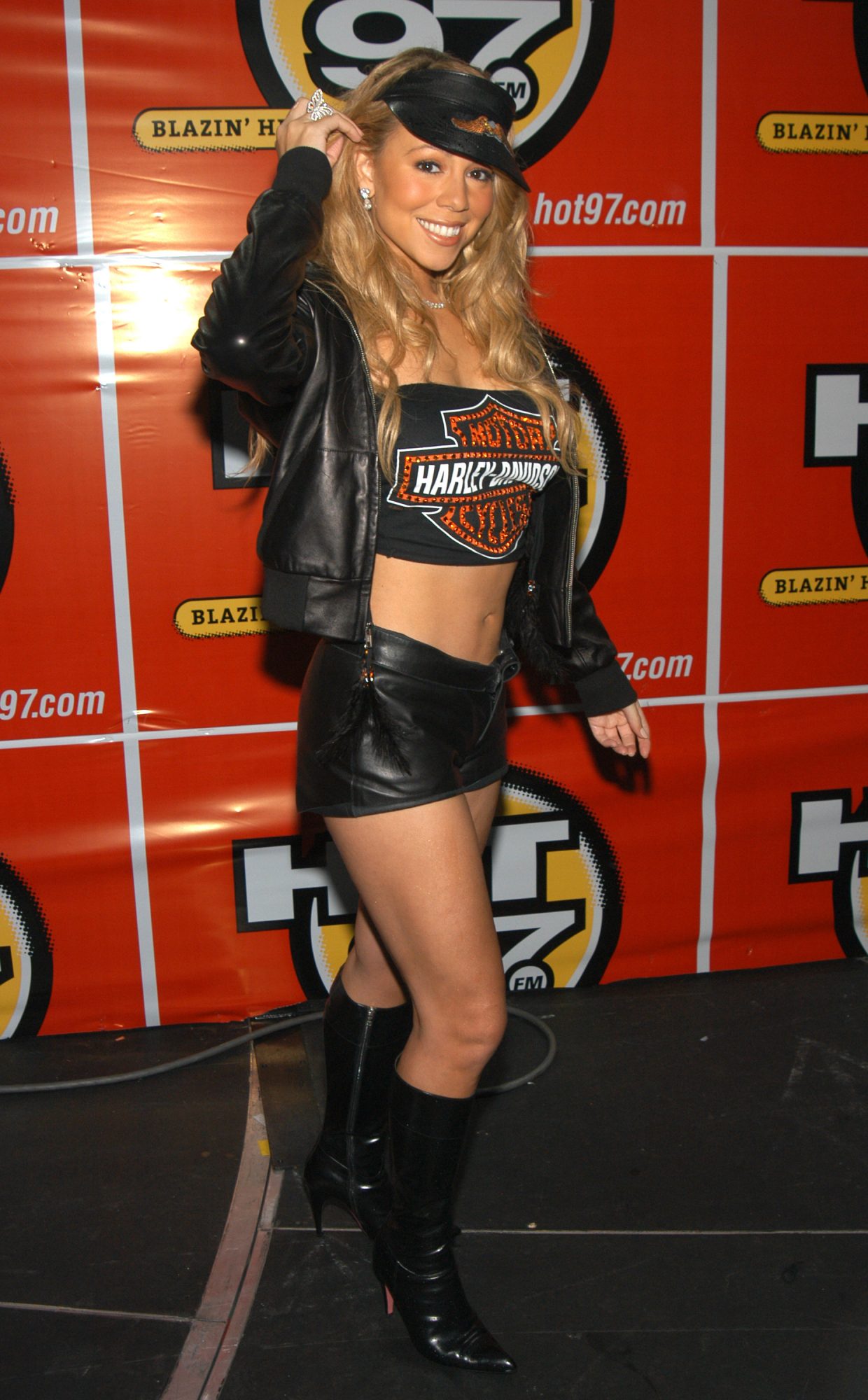 Honestly, is there anything that she can't pull off? Judging by the way she effortlessly rocked this biker-inspired outfit, the answer is no.
122002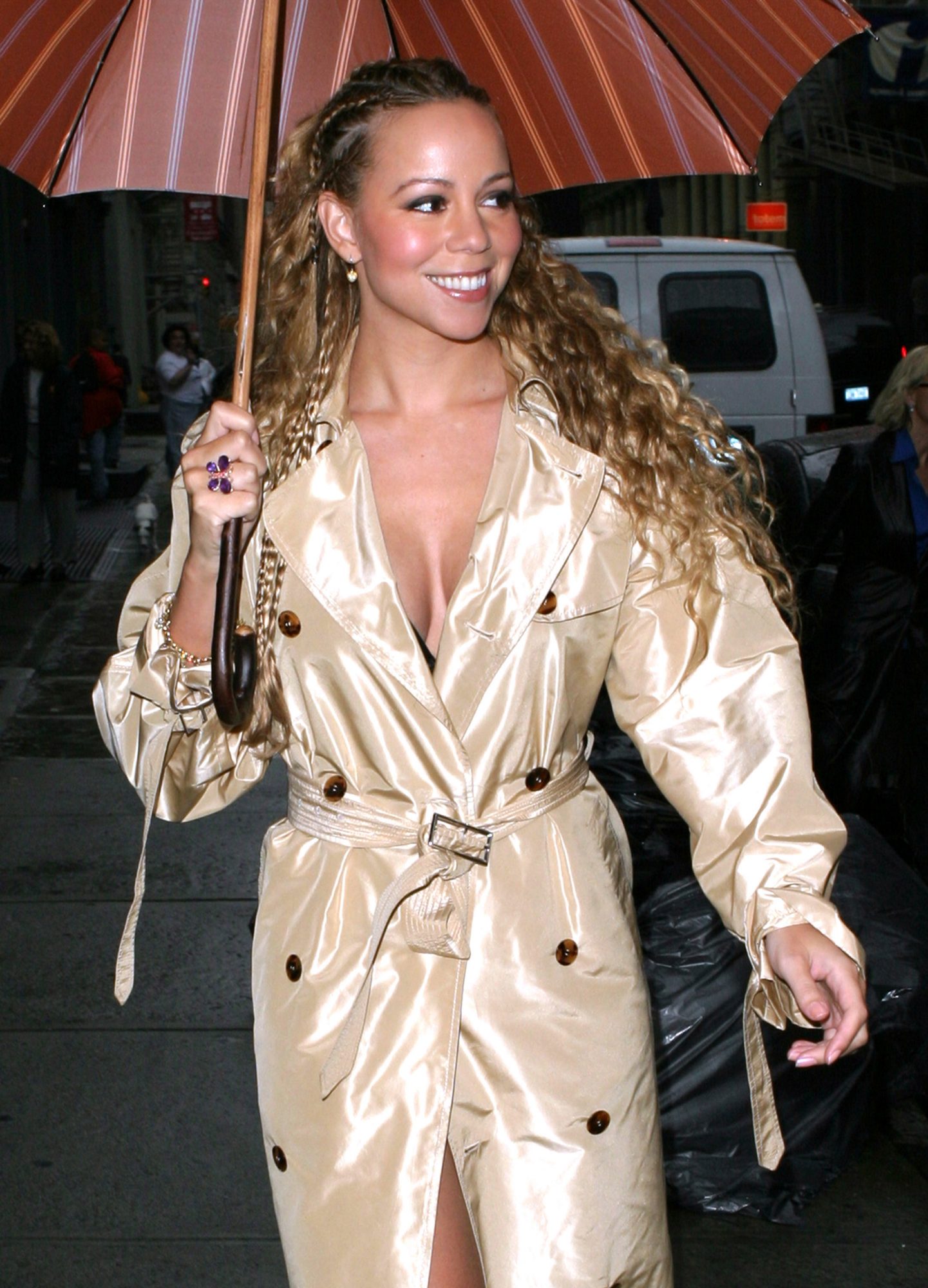 Mariah prefers her makeup fresh and radiant, but she's a bit more experimental with her hair.  This half-braided hairdo should be inserted into history books.
132005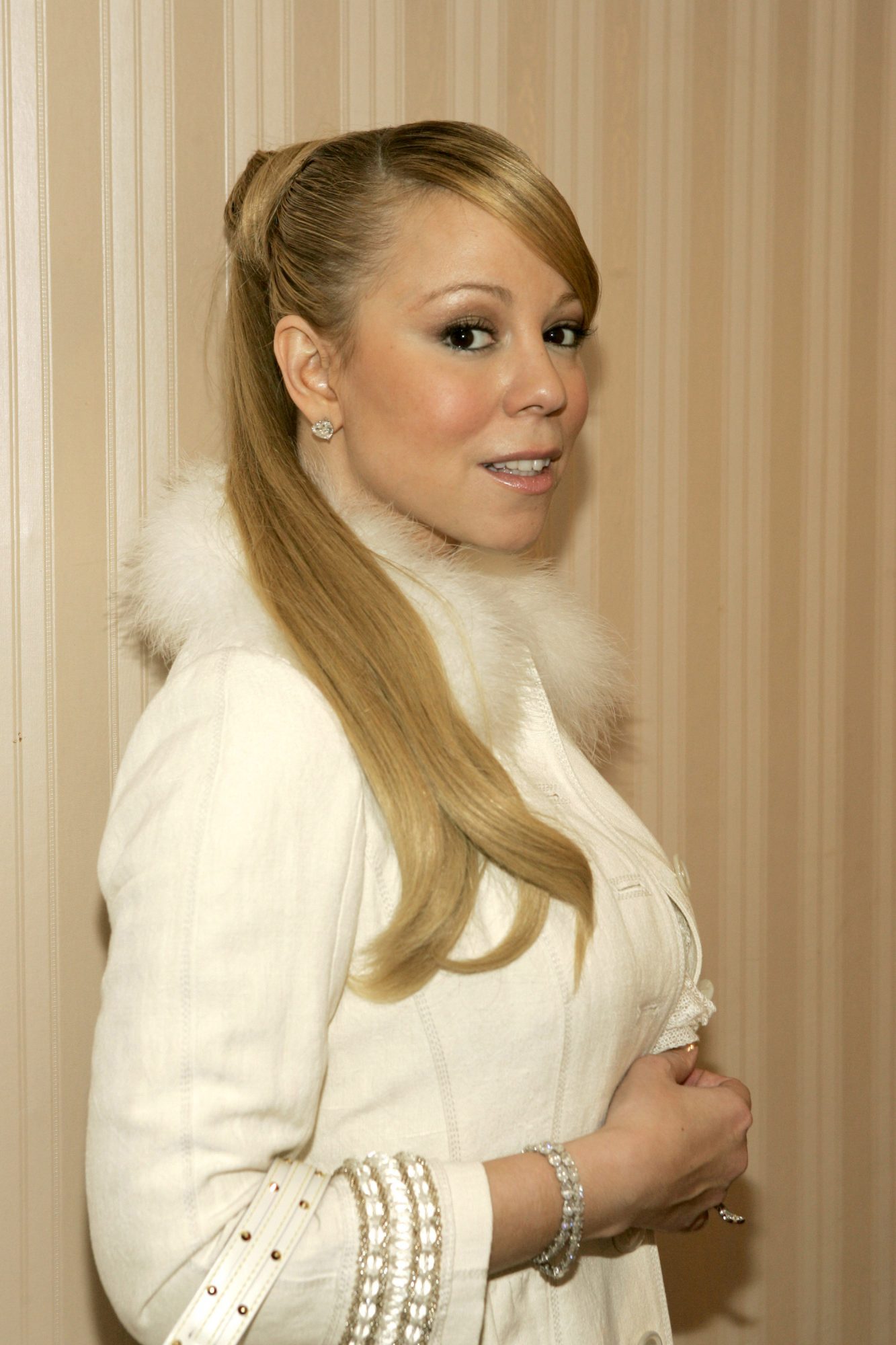 At the 2005 Rock and Roll Hall of Fame induction ceremony, Mariah wore her hair in the most perfect ponytail we've ever seen. Not a single hair was out of place, and the bangs were the perfect way to top off the look.
142008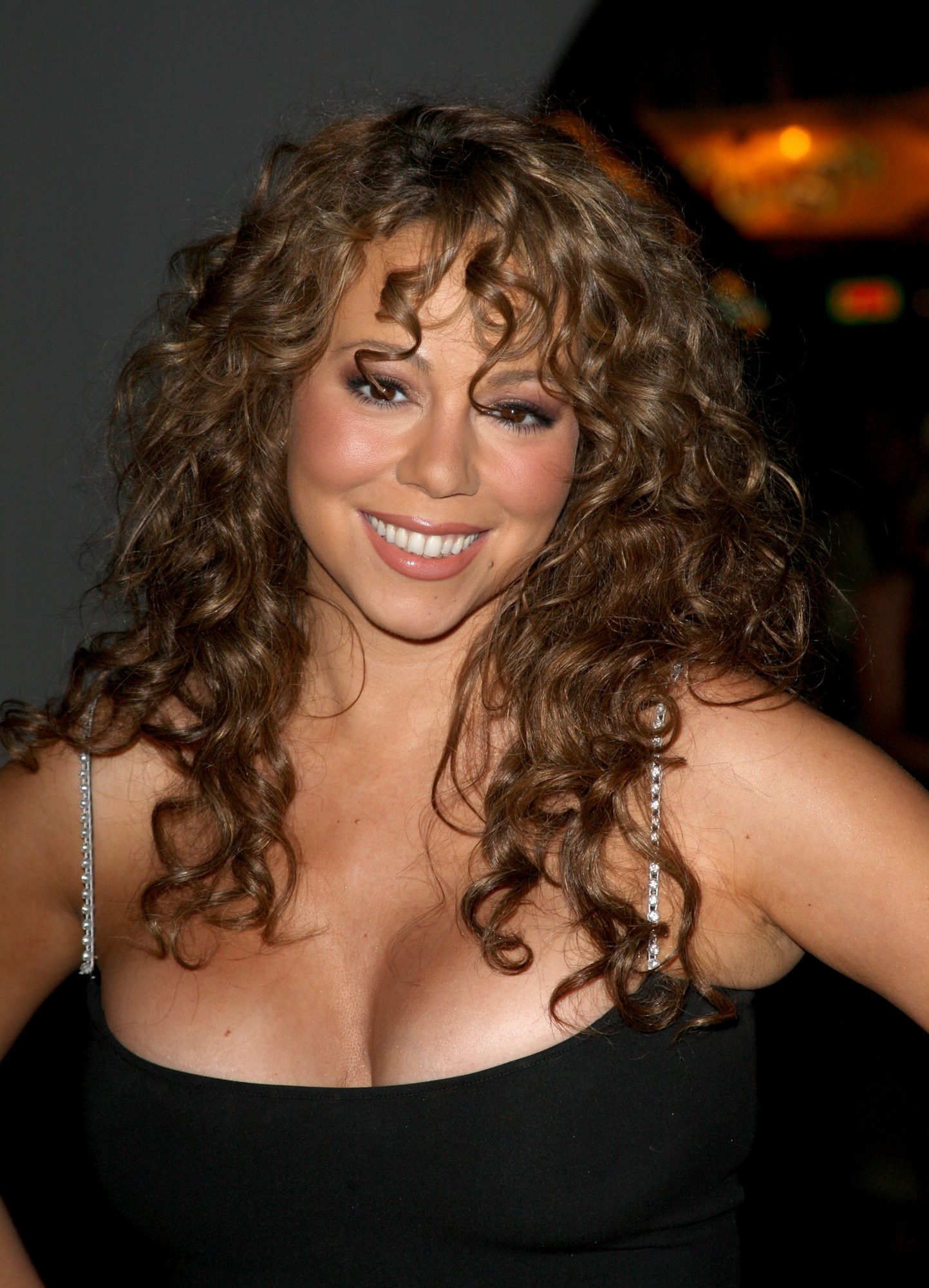 At the pre-party for her 2009 movie Precious, Mariah stepped into a time machine, wearing her curly hair and a blinged-out camisole—a look she mastered a decade prior.
152010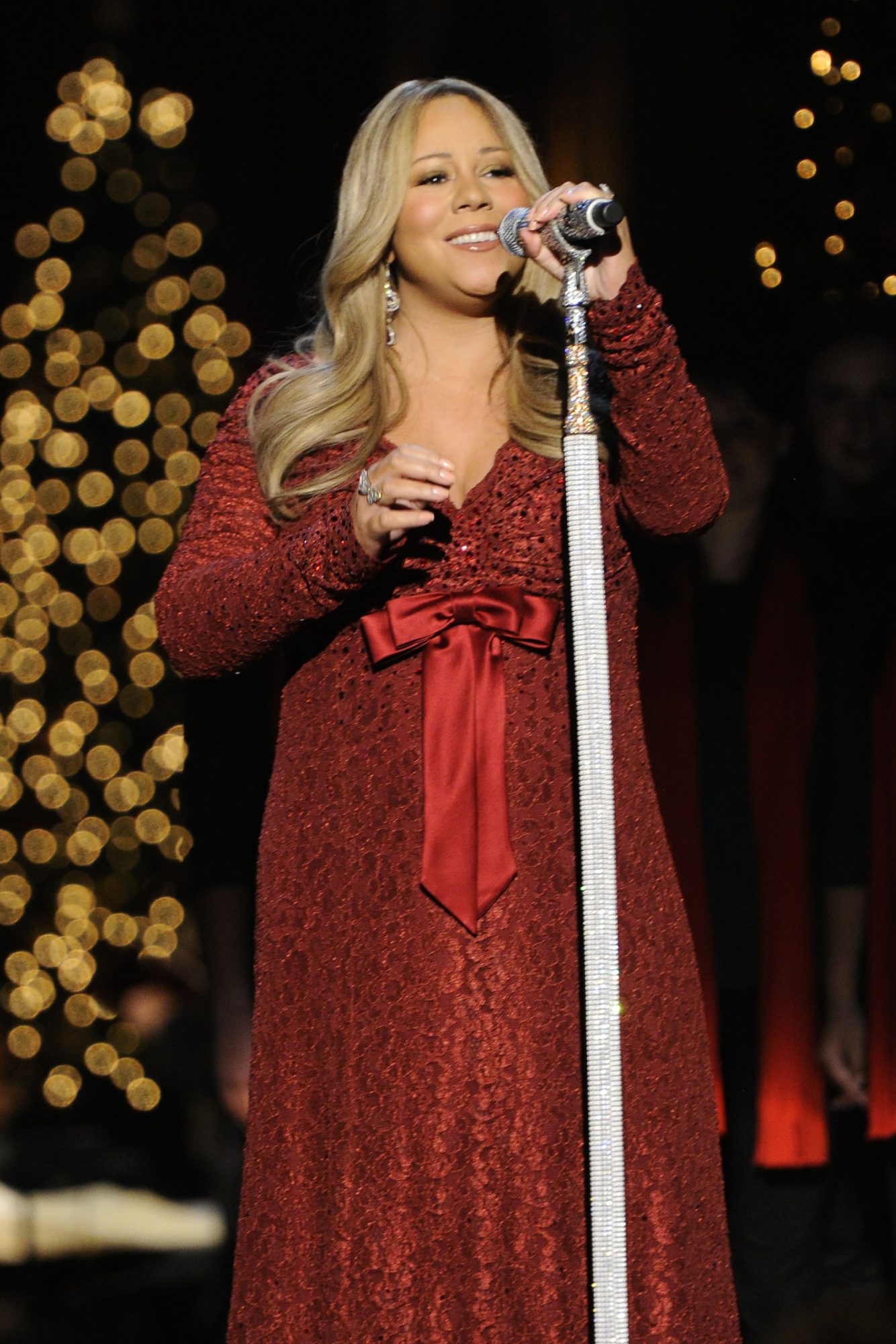 Christmas is not complete without Mariah Carey. Even pregnant, she gifted us with a performance dressed in a sequined red gown.
162015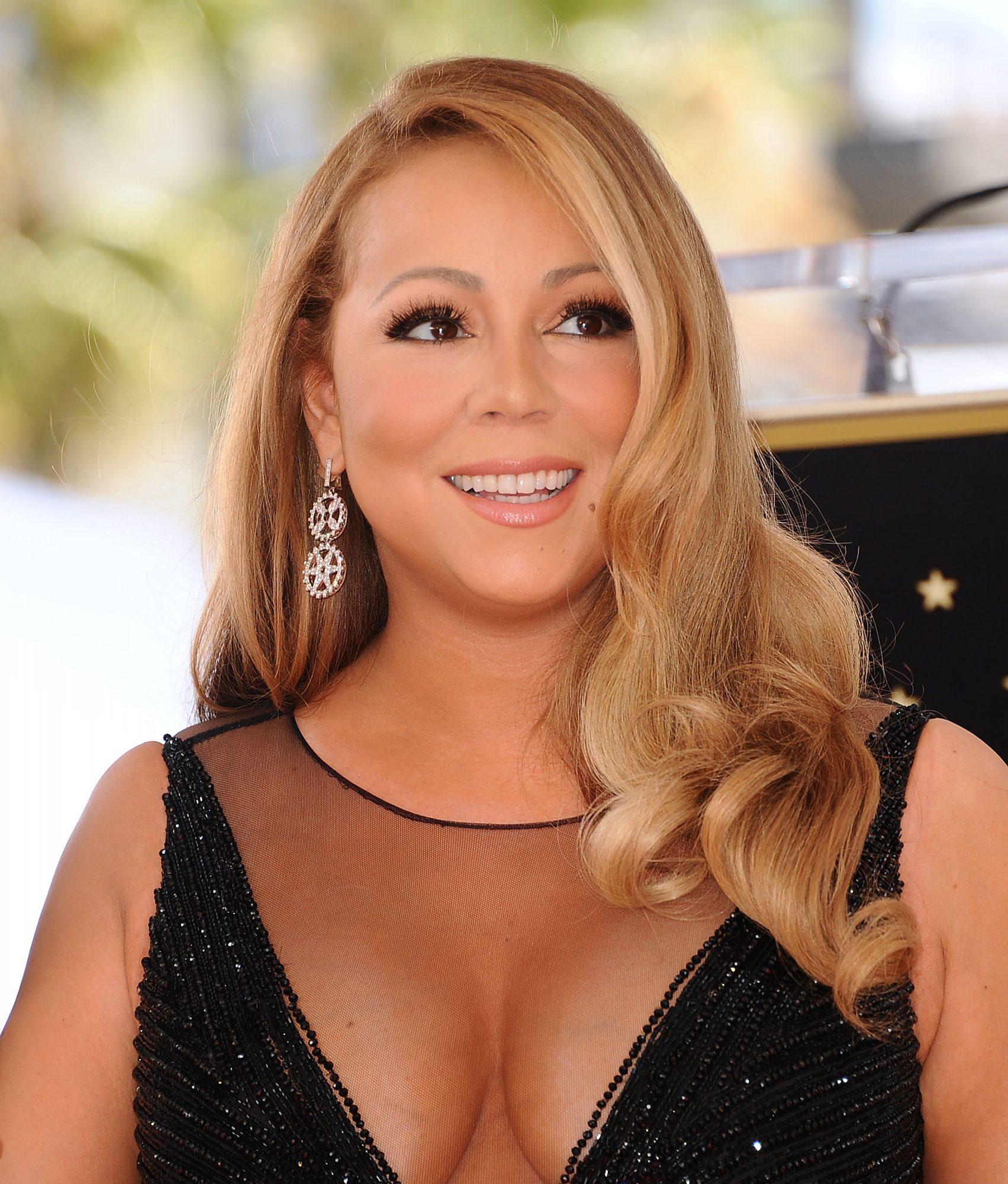 As far as makeup is concerned, one thing that Mariah is comfortable playing with is eyelashes. These lush lashes, paired with her classic nude, lip bring subtle drama that we need every once in a while from Mariah.
172016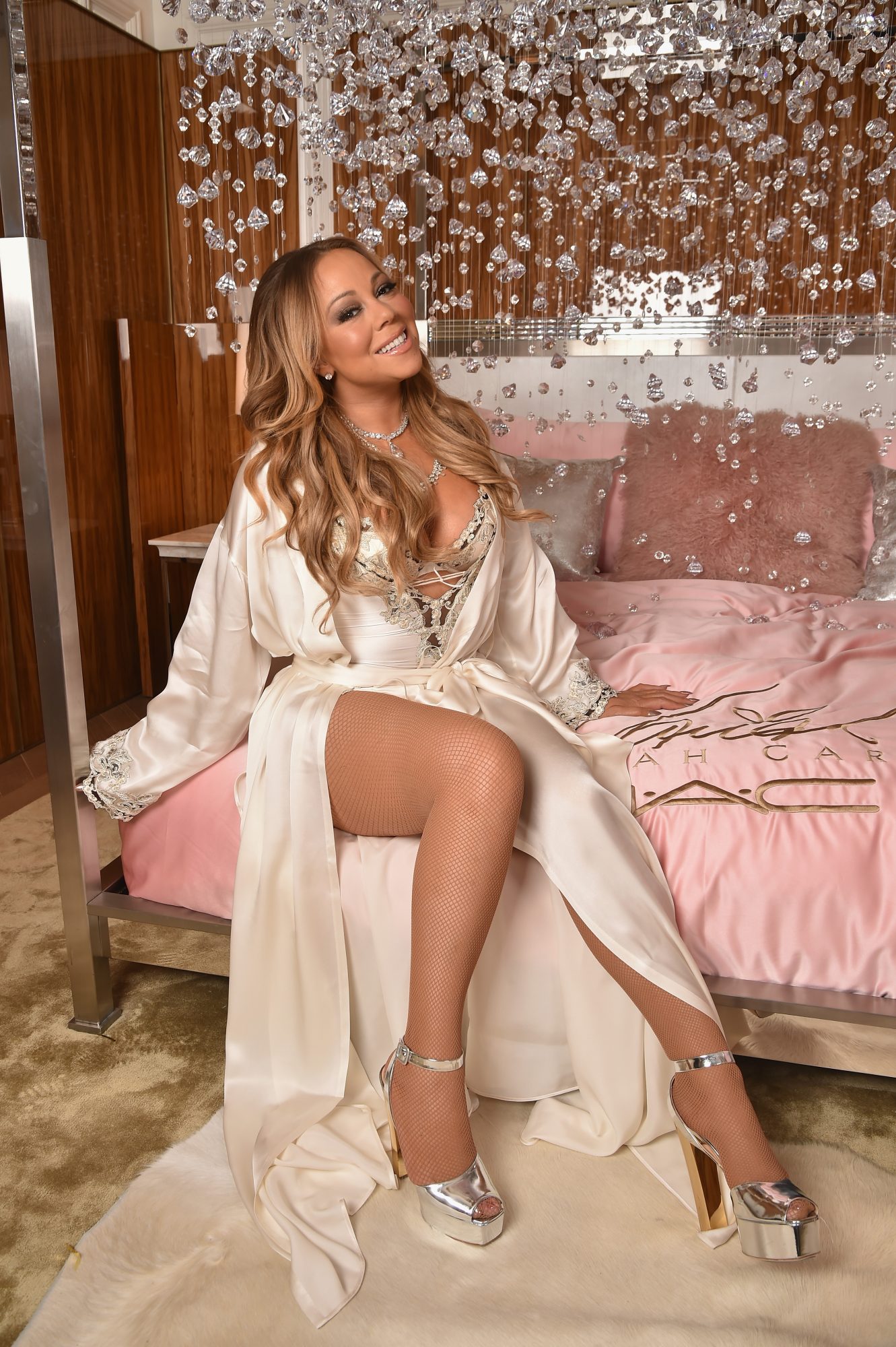 In 2016, Mariah teamed up with MAC to create a holiday collection that gave us emotions. For the lingerie-themed launch party, she draped herself in champagne-colored silk and diamonds, of course.
192018
For the 2018 Kids Choice awards, Mariah shared the spotlight with her daughter, Monroe, in a matching rocker-chic ensemble.
202019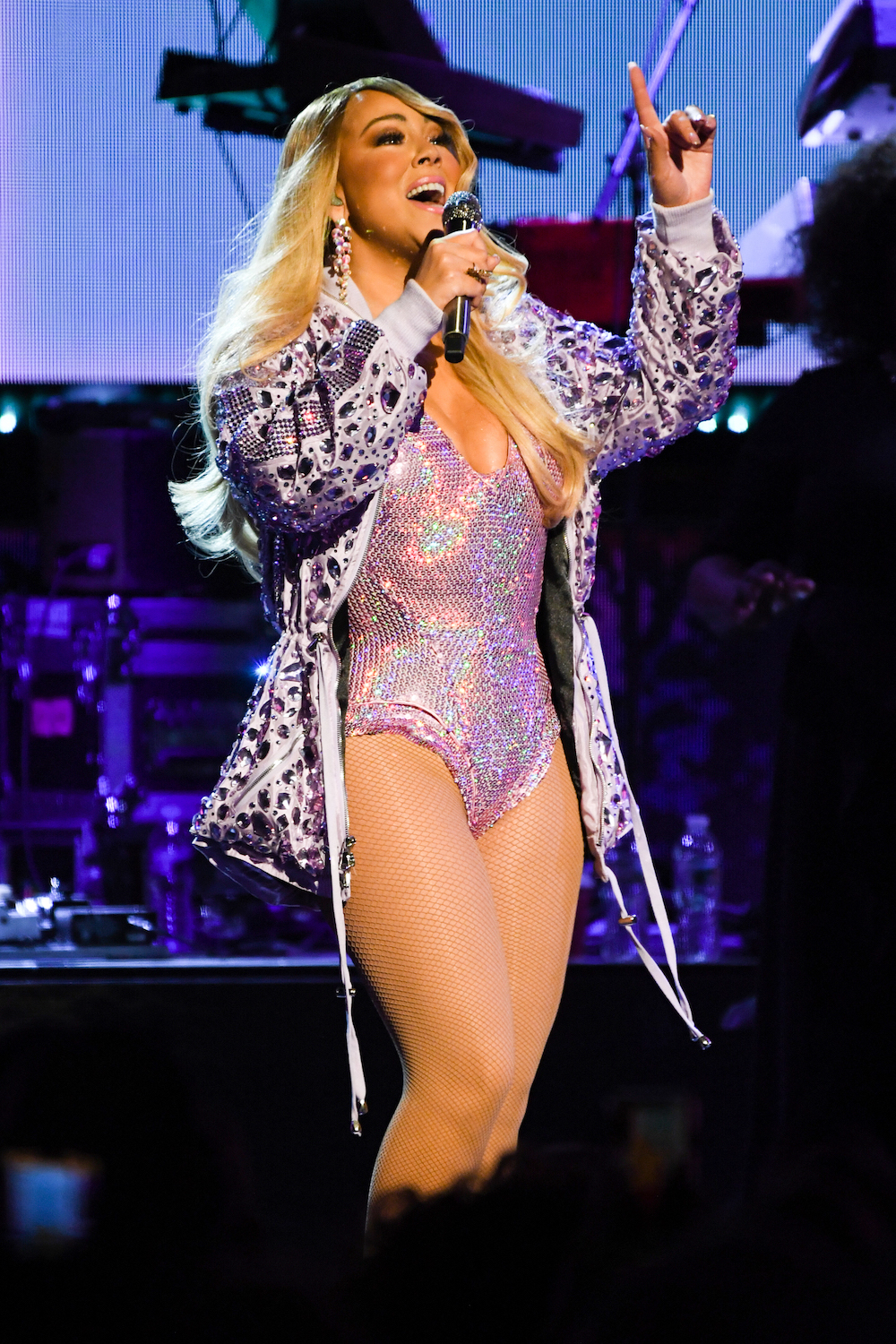 Mariah is currently on her Caution tour, which started at the end of February, and as a true icon, she has already blessed us with some amazing looks. As evidenced by this shimmering leotard and bedazzled windbreaker, she is forever the level of extra we aspire to be.