Mariah Carey Is Hosting a Christmas Special With Ariana Grande and Jennifer Hudson As Guests
It's all we want for Christmas and more.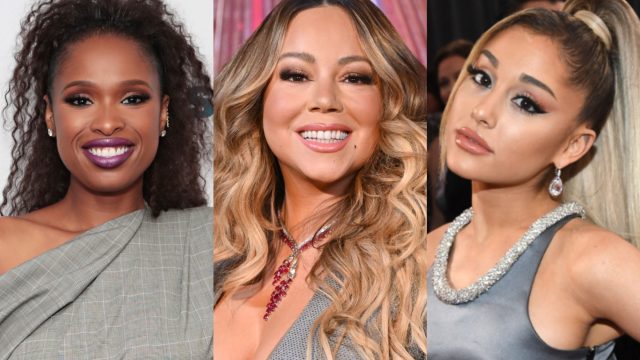 Today in "we needed this" news: Mariah Carey will be hosting a Christmas special this year. The pop star behind the unofficial-official anthem of the season, "All I Want For Christmas Is You," has put together Mariah Carey's Magical Christmas Special, a festive TV event that is about to save the holidays.
Apple TV+, where the special will debut globally on December 4th, shared a synopsis: "Faced with a holiday cheer crisis, the North Pole knows there's only one person who can save the day: Santa's great friend, Mariah Carey. Combining musical performances, dynamic dancing and groundbreaking animation, the undisputed Queen of Christmas jumps into action to create a holiday spectacular to make the whole world merry."
The streaming service also shared a super-quick teaser scene from the special, and that Nutcracker outfit Carey is wearing is giving us enough holiday cheer to last us through next year. The glitter, the tassels, the white trim…it's just divine.
It gets better: The event will have a seriously stacked line-up, including appearances from Ariana Grande, Jennifer Hudson, Tiffany Haddish, Billy Eichner, Snoop Dogg, Jermaine Dupri, Misty Copeland, Mykal-Michelle Harris, and Carey's 9-year-old twins, Morrocan and Monroe. As if that wasn't enough, we'll be gifted a soundtrack single and music video for "Oh Santa!" which will feature Carey, Grande, and Hudson—an absolute powerhouse trio.
Carey announced the event on her Instagram with the caption, Let's get festive!!!—and we're considering that an executive order.
Tune in on Apple TV+ on December 4th for an event that we're relying on to make our hearts grow three sizes this year.