Mariah Carey and Nick Cannon dressed like their twins at the Kids' Choice Awards, and it was adorable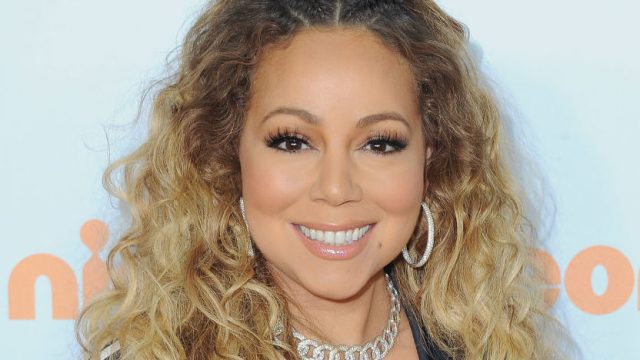 ICYMI, the Kids' Choice Awards were yesterday, March 11th. We just found out that Mariah Carey and Nick Cannon dressed like their twins at the Kids' Choice Awards, People reported, and it was adorable. Yup, Carey and Cannon were #twinning with their twins!
Of course, we always love to see what the twins, aka Moroccan ("Roc") and Monroe ("Roe"), are up to. Last month, Carey posted a pic of the twins at a recording studio with her. Sooo cute! And a few months ago, Carey and Cannon shared photos on Instagram of the twins' very own candy room. (Yes, you read that correctly, and WHERE CAN WE GET ONE?!)
So Carey and Cannon dressing like the twins for the Kids' Choice Awards yesterday?! We should not be surprised. Plus, it's ~super~ adorbs. Take a look.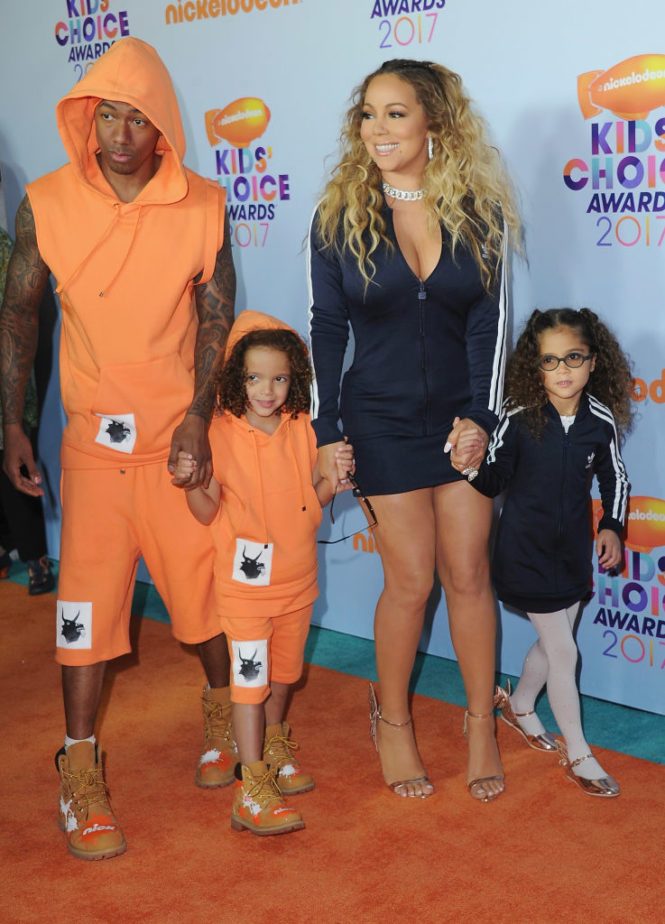 Awww, right?! And before the show, Carey posted this ~super cute~ pic on Instagram, too.
But back to the red carpet! I'm sure a lot of us (much younger versions, of course!) can relate to this one, hiding behind our mom in a photo like Roe's doing here!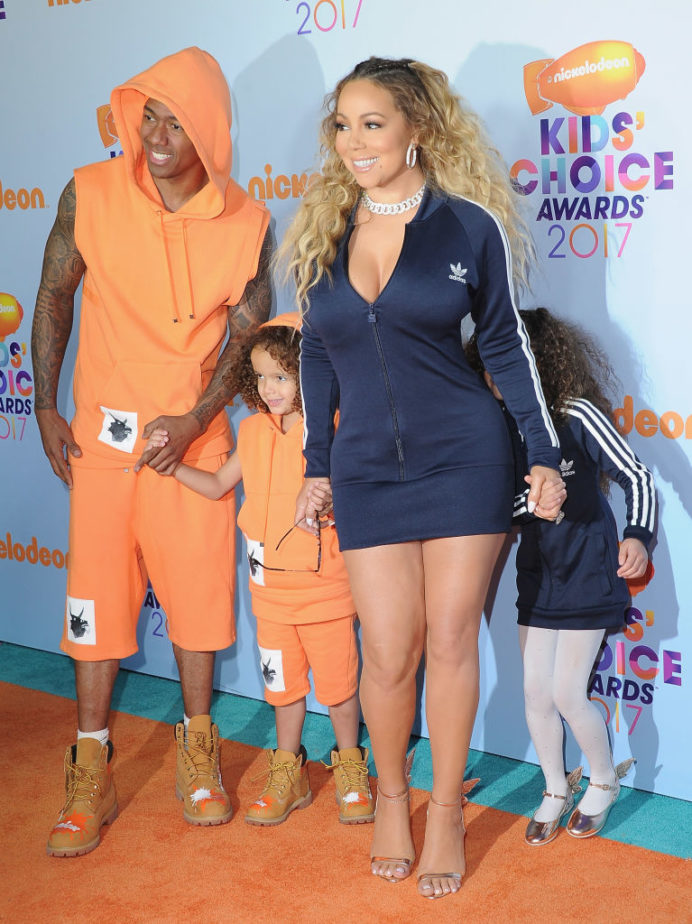 Though Roc seems to be getting the whole posing-for-paparazzi thing.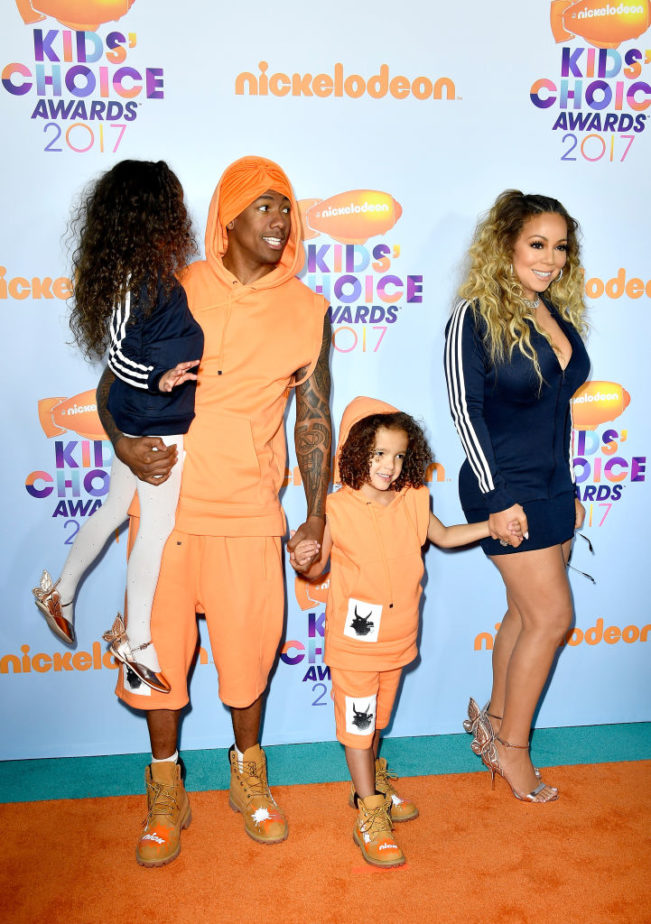 However, neither twin looks too happy in this photo. Perhaps they're being blinded by flashbulbs?! (Good thing Carey has her sunglasses!)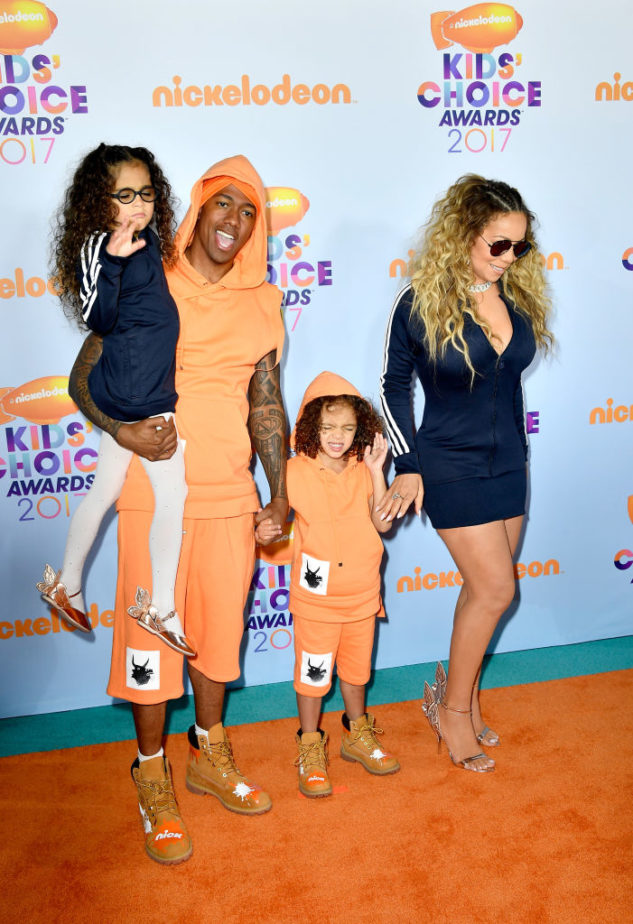 Overall, though, by the looks of it, it seems like co-parenting is going well for Carey and Cannon.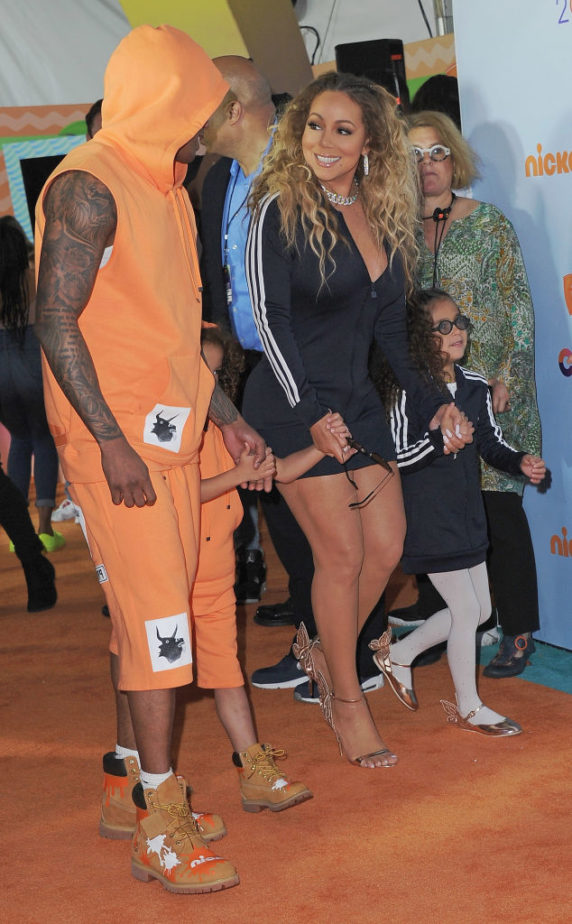 Off the red carpet, it appears that Roc and Roe had the chance to meet lots of people, like Kevin Hart.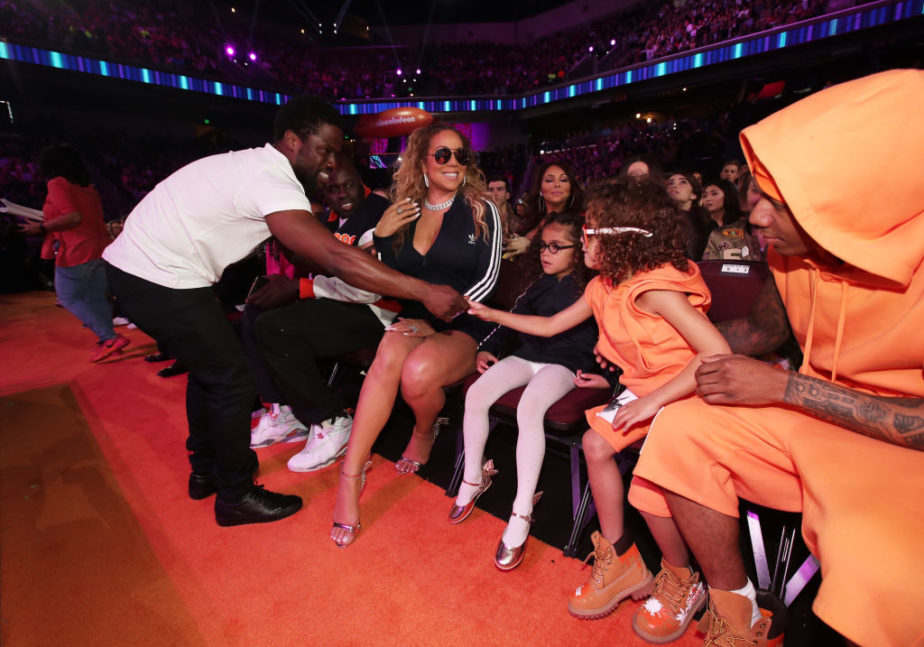 All in all, the whole family seemed to have a great time.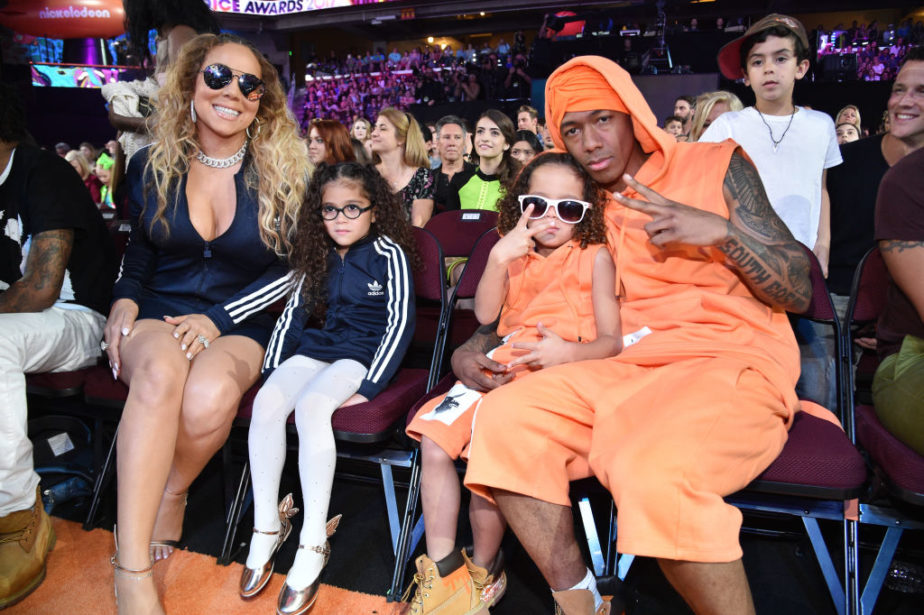 As we said before, we loved to see Carey and Cannon #twinning with the twins. Carey and Cannon also seem to be #winning at parenting, so kudos to them! Kids' Choice Awards aside, that deserves an award all its own!