Mariah Carey's "All I Want for Christmas Is You" broke a Billboard record…in 2017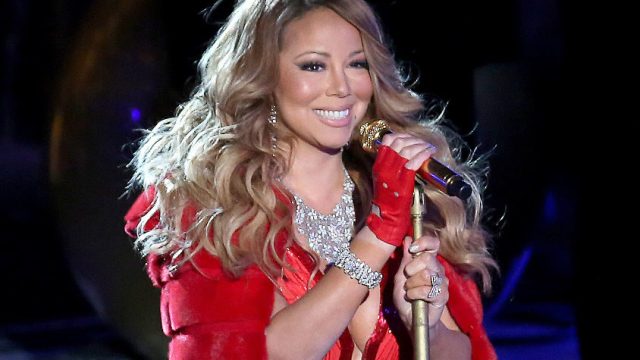 You've had this holiday tune stuck in your head pretty much nonstop for over 20 years. And according to Newsweek, "All I Want for Christmas Is You" by Mariah Carey just made the Billboard Top 10. Believe it or not, this is actually the first time the song has earned this particular distinction.
Yup. "All I Want for Christmas Is You" spawned a movie, a book, and an international tour, but it's never been in the top 10 on Billboard's chart before. Don't cry for Carey, though. According to Billboard, "the song marks Carey's 28th Hot 100 top 10, tying her with Stevie Wonder for the fifth most top 10s in the tally's 59-year history." She's been a busy woman!
"As a songwriter, I feel so honored to have this song reach Billboard's [Hot 100] top 10 for the first time. I honestly never thought we'd be talking about this happening, but I'm so thankful to everyone who embraces this song as part of their holiday tradition," Carey told Billboard.
Carey might be surprised by the honor, but her fans can't say the same.
The song is a true holiday classic. false
For some, it basically makes the season.
false
Even if it's not your favorite Christmas song, you probably know all the words.
Freelance music publicist Eric Alper's tweet sheds some light on exactly why it may have taken so long for "All I Want for Christmas Is You" to earn its well deserved spot on the top 10.
It's rare that a holiday jam makes the list, and there's actually a pretty good reason for that as well. According to Billboard,"for several years in the Hot 100's history (1963-72; 1983-85, barring occasional exceptions), holiday songs were not eligible to chart, instead appearing on separate holiday rankings." The more you know!
https://www.youtube.com/watch?v=yXQViqx6GMY?feature=oembed
This seems like the perfect Christmas gift for Carey, considering she changed December for the better when she wrote this song.