We low-key want to wear Margot Robbie's white dress as a wedding gown
Margot Robbie showed up to the Gotham Awards Monday night looking like a vision in white. The Suicide Squad star went for a long-sleeved Calvin Klein floor-length gown with a plunging neckline. The simplicity and structure of the gown calls up Hollywood's golden era, with a wink to the '80s.
Robbie wore her blonde locks parted down the middle and wrapped into a low knot at the nape of her neck. The loose curls that framed her face gave the look an effortless elegance. She accessorized with gold and pearl-accented earrings from Tiffany & Co., and a classic red lip.
Honestly, the whole thing would make a damn great wedding dress.
Walking the red carpet at the event held at Cipriani Wall Street, the Harley Quinn actress looked like an ageless starlet, capable of transcending time. She embodies Hollywood glamour.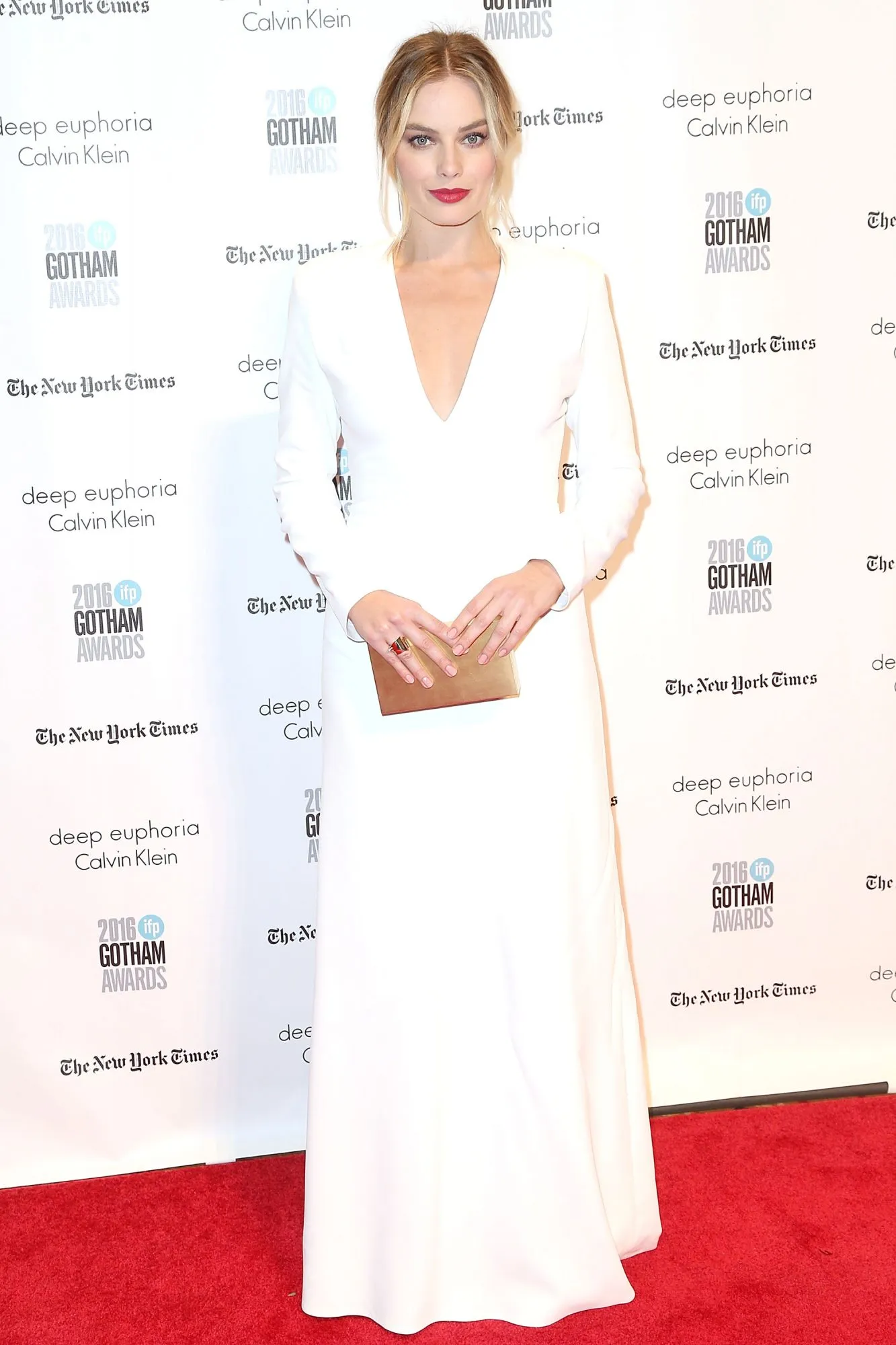 And in a stroke of style-genius, she carried a simple gold clutch.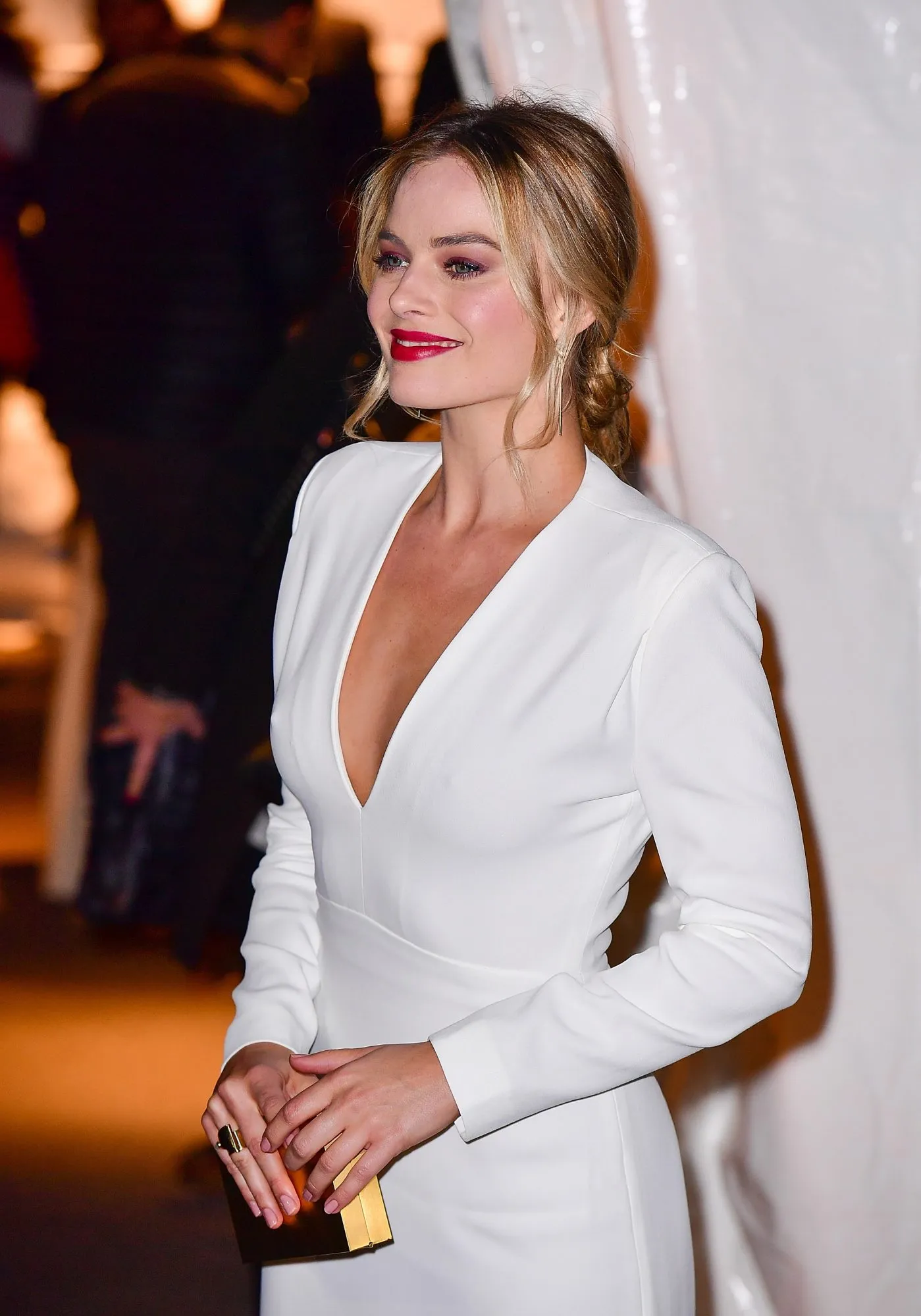 Margot has got to be one of the busiest actresses in Hollywood right now. She's set to be in Sydney early 2017 to film Peter Rabbit with James Corden and Rose Byrne.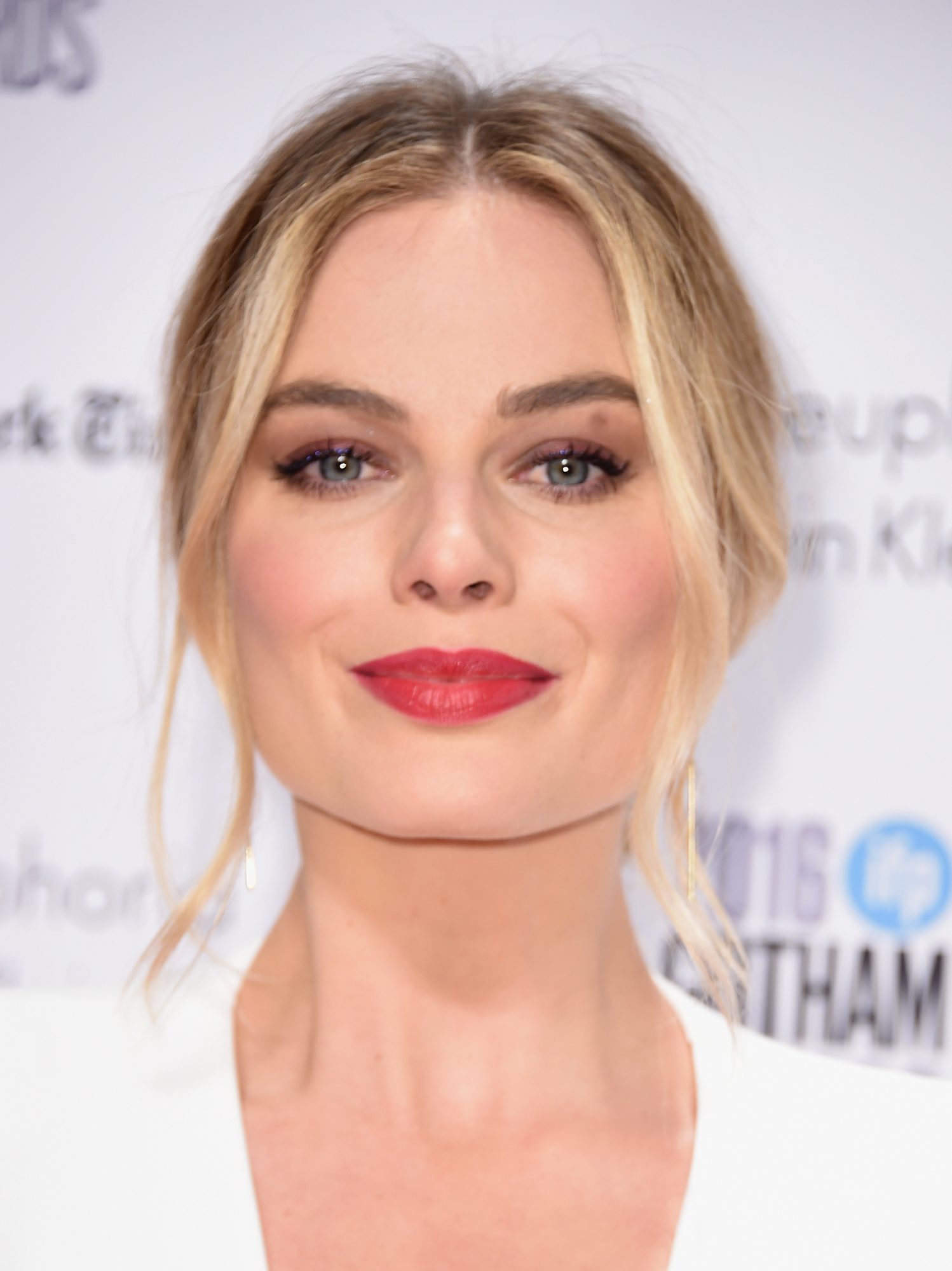 She's the face for Calvin Klein's Euphoria perfume, and recently filmed a biopic about Winnie The Pooh author A.A. Milne.
https://www.instagram.com/p/BNZHk_2DQgC
Yet, despite how crazy busy she is, she can pull off a fresh-faced, all-white awards show look like she never misses her beauty sleep. Must be magic.