Margot Robbie's Glastonbury outfit proves the U.K.'s music festivals are way more chill than Coachella
When we think of music festivals, the first thing that comes to mind is Coachella. It's L.A. based, tons of stars show up, and the fashion is half the fun. But there are tons of other music festivals around the world, and honestly, they seem a LOT more chill than Coachella has become.
While we love the major fashion scene, sometimes we just want to be comfy while we listen to music. And if that's what we're after, Margot Robbie just proved that Glastonbury may be the festival for us.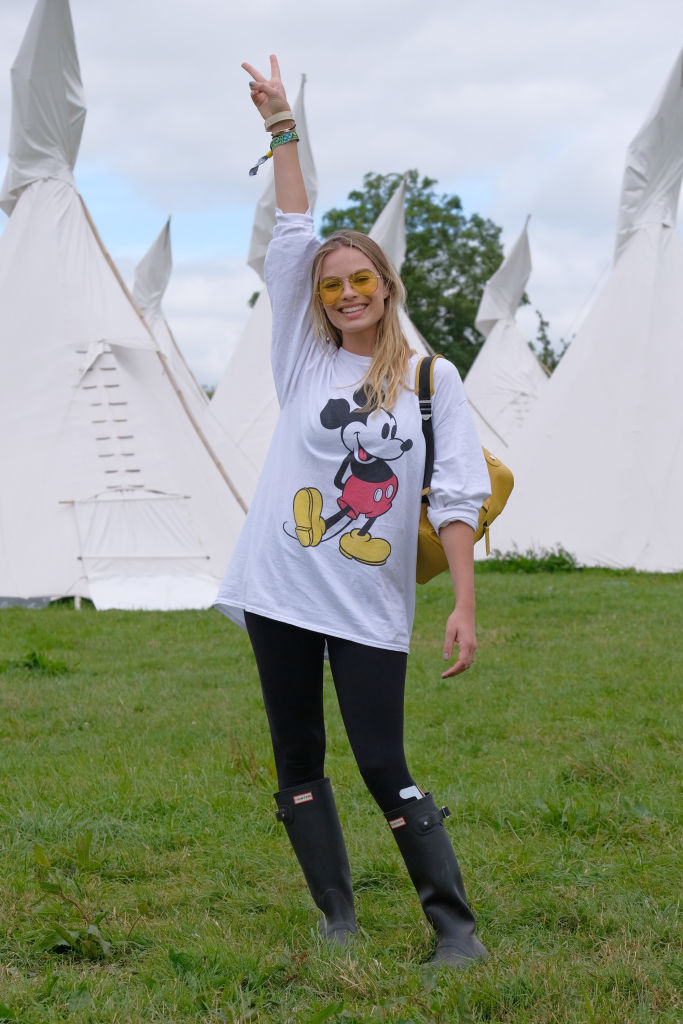 Between the adorable oversized tee and comfy leggings, Margot may have the most enviable festival look we've seen all year. We also love that her glasses and backpack pair perfectly with Mickey's shoes.
Seriously, Margot must've been so comfy listening to the likes of Ed Sheeren, Katy Perry, and the Foo Fighters.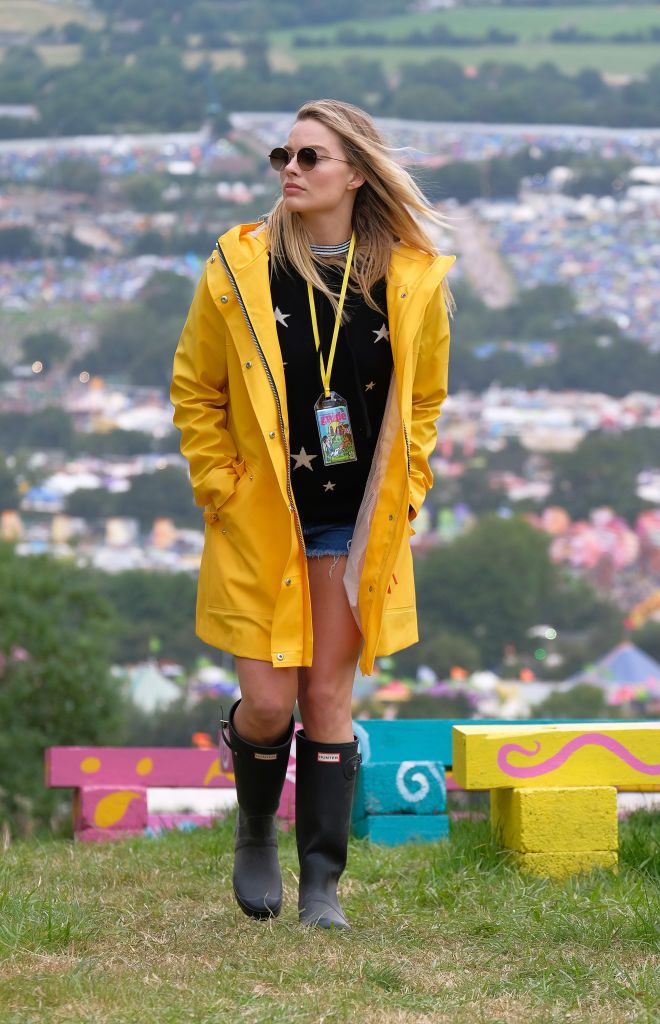 On Day 1, Margot rocked a similarly cozy look with a sweater, shorts, and wellies combo. And that yellow raincoat — we'd like to get our hands on that ASAP. Too cute!
Margot's Suicide Squad co-star and festival pal Cara Delevingne looked equally fabulous but also functional in all denim.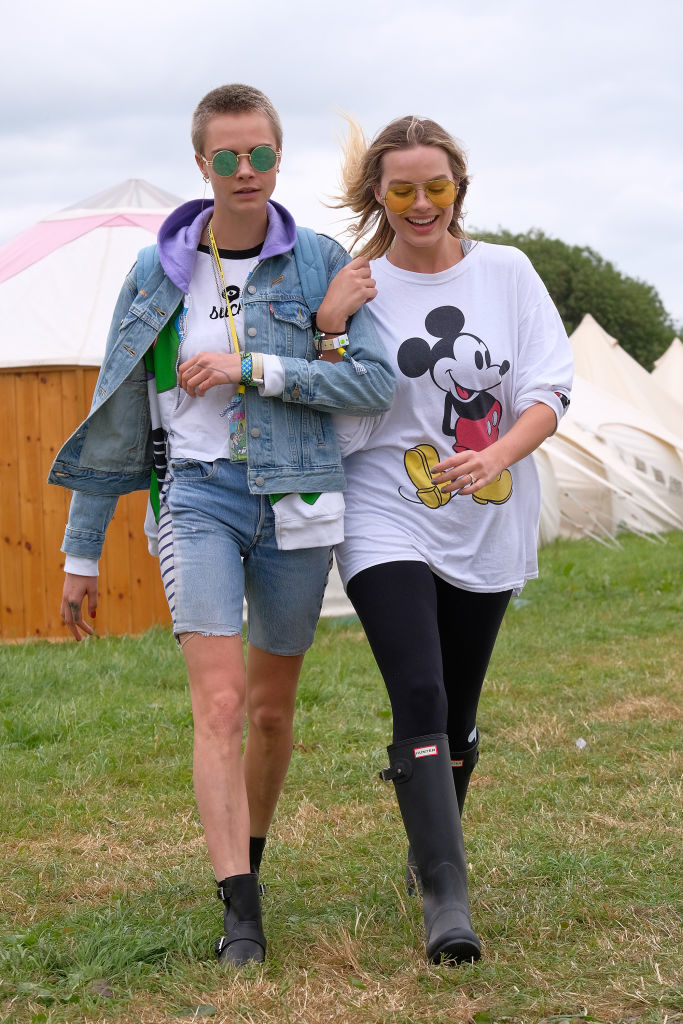 It looks like the fashion at Glastonbury is on point, but in a very laid back way. And we dig that. Because even though we love festivals, sometimes the pressure to live up to the over-the-top fashion scene at Coachella can be intimidating. Just check out this duo from Coachella 2017: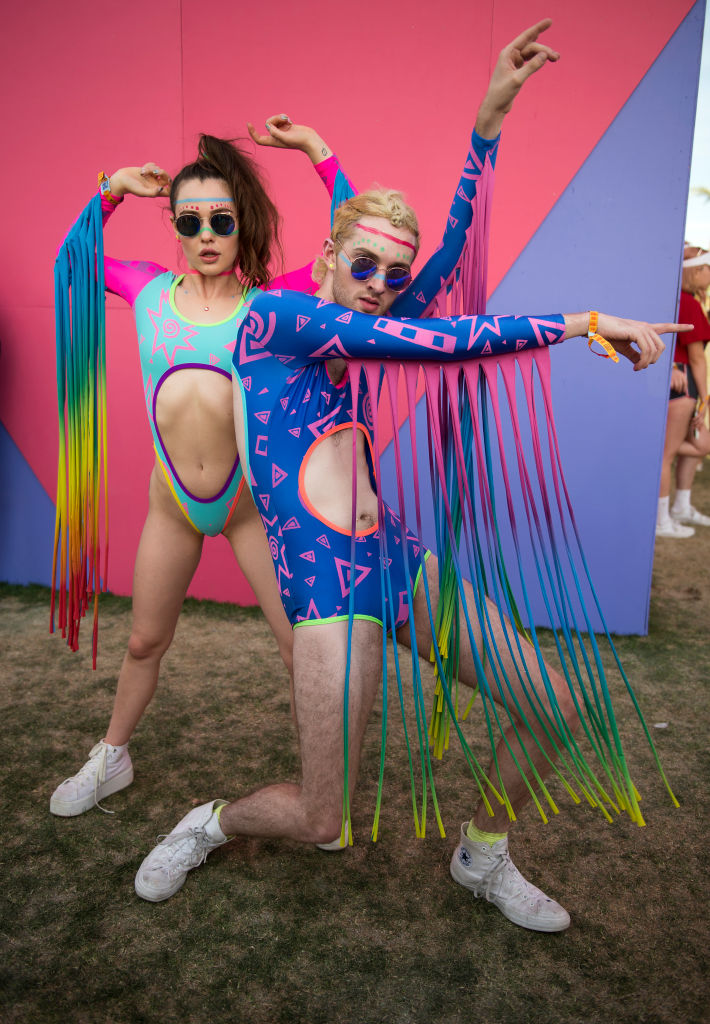 Sometimes we'd rather just head out in our baggy t-shirts and leggings. And as Margot showed us, at Glastonbury, that's totally okay.