Margot Robbie is the spitting image of Sharon Tate in the first photos from Once Upon a Time in Hollywood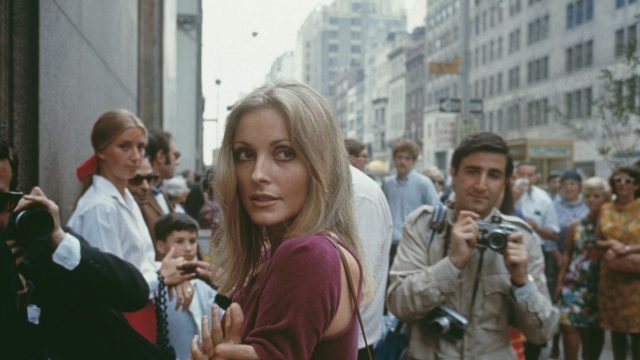 From Harley Quinn to Tonya Harding, Margot Robbie has made some incredible transformations for her roles in recent years, and her newest look is no exception. On August 7th, Robbie shared a photo of herself as Sharon Tate, whom she'll play in Quentin Tarantino's forthcoming film Once Upon a Time in Hollywood, and we're blown away.
In the film, Robbie stars as the 1960s actress and model, who was married to director Roman Polanski and was tragically killed in her home in 1969 by the Manson family.
According to Deadline, the film is said to be set in 1969 at the "height of hippy Hollwood." Robbie's character is a "central role" in the film, which also stars Brad Pitt and Robbie's Wolf of Wall Street co-star Leonardo DiCaprio. If that weren't exciting enough, the cast also includes Burt Reynolds, Timothy Olyphant, Kurt Russell, Al Pacino, and many more.
When her casting was officially announced earlier this year, Robbie told IndieWire,
"I feel a responsibility with every character I play, whether they're fictional or real life, to play her right, play her truthfully, and kind of understand her emotional journey.
Judging by her past roles (she did get a Best Actress nom at this year's Academy Awards, after all), we have no doubt she's going to nail her role as Tate. But for now, it's safe to say she definitely has at least Tate's look down pat. In fact, fans online were freaking out over the fact that Robbie looked pretty much exactly like the '60s cover girl.
https://www.instagram.com/p/BmJACWgnwaW
She's barely recognizable here.
If you're not really familiar with who Tate was, a Twitter user made this side-by-side comparison:
The similarity is pretty wild.
If you're excited to see Robbie's transformation in action, you'll have to wait. The film is set to release in July of next year, but it definitely looks like it's going to be a good one.