Margot Robbie says she didn't feel "hot enough" to play this one role, and this is why that's a problem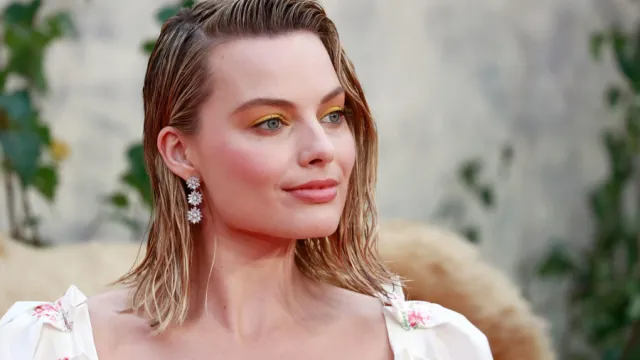 Another day, another ridiculously unrealistic Hollywood casting standard revealed. Back in 2013, Margot Robbie landed her major break in Martin Scorsese's The Wolf Of Wall Street, and now Robbie has admitted that she initially had doubts about her suitability for the role. The actress played Naomi Lapaglia – the long-suffering wife of corrupt stockbroker Jordan Belafonte (played by Leonardo DiCaprio).
In the Autumn 2017 issue of Wonderland magazine, she said it was terrifying to play such "a high-tempo sexy" character who was described in the official script as "the hottest blonde ever."
Even after she earned the role alongside DiCaprio, Margot said she still wasn't sure she was the right person to play the character. The actress went on to describe the experience, saying,
"I was acutely aware that the line in the screenplay was 'the hottest blonde ever' – I'm clearly not the hottest blonde ever. I was just terrified that people would see the movie and think: 'Eugh! She's not that great'.
Margot, who is set to play figure skater Tonya Harding in an upcoming film I, Tonya, added she finds it frustrating to be judged on her looks rather than her performance.
"All the reading, all the acting coaching, and then someone reviews the movie or interviews you and all they do is focus on the aesthetics, she continued. "You think: "F*** you. You've totally discredited the work I did and it's not fair!'
Of course, she makes a great point: Actresses are routinely valued first and foremost for their bodies — not their talent.
Having a female character described as "the hottest blonde ever" encapsulates everything that is wrong with the entertainment industry's view of women. We hope Hollywood is wising up to the damage these unrealistic standards cause, not just to those in the industry, but to the millions of women and girls watching.