Margot Robbie and Saoirse Ronan are facing off in a new royal biopic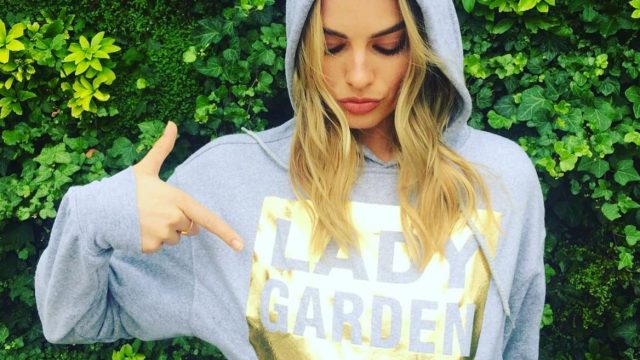 While we love and support our fellow femme folk, sometimes you just wanna indulge a good actress-on-actress feud. We've got Susan Sarandon and Jessica Lange squaring off on FX's Feud; the mysteries of the well-coiffed women of Monterey on HBO's Big Little Lies. And now, Margot Robbie and Saoirse Ronan are taking on British royalty.
For those of us who may not remember this bit of world history, let's refresh. Mary, Queen of Scots, was the cousin of Queen Elizabeth I. Mary, not content with just ruling Scotland, tried to overthrow her powerful cousin. (Elizabeth I is the subject of some of Cate Blanchett's best historical drag.)
The film will tell the story of the titular would-be queen against the actual Queen. But wait — do you know which actress is playing which figure? If you thought Robbie for Mary and Ronan for Elizabeth, try again. The film is playing each actress against their public and professional personas, and I for one can't wait to see this possibly play out.
Can you imagine the snippy, dramatic dialogue? The delicate plot machinations? The COSTUMES? Yeah, we can't wait for Mary Queen of Scotsto land in theaters. (And for that matter, let's agree that Robbie and Ronan is an excellent actress combo, if only, but probably not just, in name.)