Like all of us, Margot Robbie is firmly #TeamLeo for this year's Oscars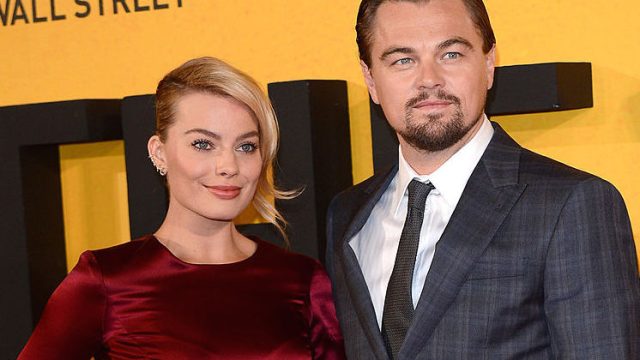 With the Academy Awards quickly approaching – this Sunday! — we've got one big question on the brain: IS THIS FINALLY LEONARDO DiCAPRIO'S YEAR?
We've actually been asking ourselves this for over 20 years, following his first nomination in 1993 for What's Eating Gilbert Grape? Five nominations later, he still doesn't have a trophy. Maybe this year, and for his turn in The Revenant, our Leo Oscar Dreams are about to come true (and you know, probably his Leo Oscar Dream, too).
But as his Wolf of Wall Street co-star, Margot Robbie, points out, Leo doesn't really need an Oscar to cement himself as one of the greatest actors of this generation. Talking to Robbie over the phone about her new movie, Whisky Tango Foxtrot (out March 4th), she was more than ready to throw her support behind her former on-screen husband, with or without a trophy:
You, me, and literally everyone else on the planet, Margot. We'll find out on Sunday whether this is truly his year, or if maybe it's actually next year (or however many years it takes for Leo to win).