Margot Robbie praised former costar Cara Delevingne for speaking out about Harvey Weinstein
More women have come forward with sexual harassment allegations against producer Harvey Weinstein, and even more women are speaking out in support of their brave sisters. Margot Robbie has praised Suicide Squad costar Cara Delevingne after the model and actress shared two disturbing accounts of harassment by the film mogul.
Yesterday, Delevingne publicly shared an incident in which Weinstein made inappropriate comments about her sexuality via a phone call, as well as a scary encounter where he propositioned her in a hotel room.
It was a visceral and disturbing account, but the actress shared her story to help remind women that sexual harassment and assault are never their fault — despite what the perpetrator may have them believe.
Robbie, who remains close with the actress, has commended Delevingne for her strength.
"Cara is a dear friend of mine and I already knew she was a fierce, brave woman. Today just proved that again," Robbie said to Entertainment Tonight. "I think the whole situation is so disturbing and sad but I think the conversation surrounding it, hopefully, good comes out of it."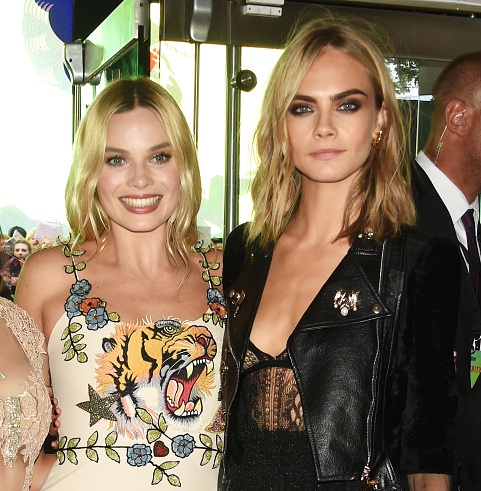 In a second Instagram post, Delevingne went on to say how relieved she felt to tell her story.
"In every industry and especially in Hollywood, men abuse their power using fear and get away with it," she wrote. "This must stop. The more we talk about it, the less power we give them."
Fierce and brave, indeed. Thank you so much, Cara, for speaking your truth and reminding victims of sexual misconduct everywhere that they are never to blame.