Jimmy Kimmel just shared the "most embarrassing" photo of Margot Robbie, and we're LOLing
If you ever thought you were the number one Harry Potter fan, Margot Robbie might have just one-upped you. While at Jimmy Kimmel Live! to talk about her new film, Legend of Tarzan, Kimmel surprised Robbie with a #TBT photo one of her friends had sent over. In the pic, which was taken on Robbie's 13th birthday, she is seen drinking a cup of tea, wearing glasses, and reading Harry Potter.
The funny thing is, Robbie didn't actually need those glasses. "I was really into slicking my hair back — God knows why — and I'm wearing glasses, which I didn't actually need. I have 20/20 vision and I lied to get glasses so I could look like Harry Potter," Robbie hilariously admitted. That's right, the actress who plays the sinister Harley Quinn in Suicide Squad wanted to be the Hogwarts student so much, she faked having bad eyesight so she could look like him.
"They're not even cool ones. They're like, ugly glasses," Robbie said. "I went to the optometrist and I was like, 'No I can't see that. Ow! My eyes hurt!'" she said. "My mom's like, 'Do you really need glasses?' I was like, 'Yes, I do!'" Now THAT is some serious Potter fandom. Though Robbie said the snap was "literally the most embarrassing photo of my life," we think it's pretty cute.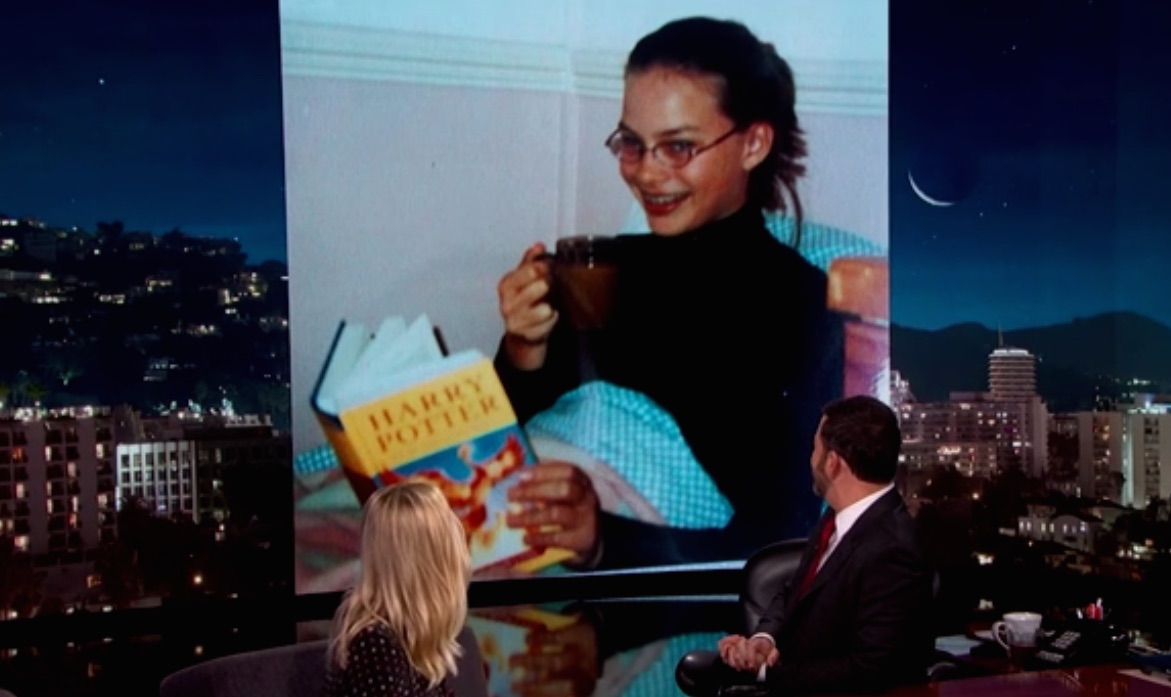 And we would just like to add that Robbie showed up to her talk show appearance wearing stylish pajamas and gold wedge sandals. We're loving her take on extreme leisure glam.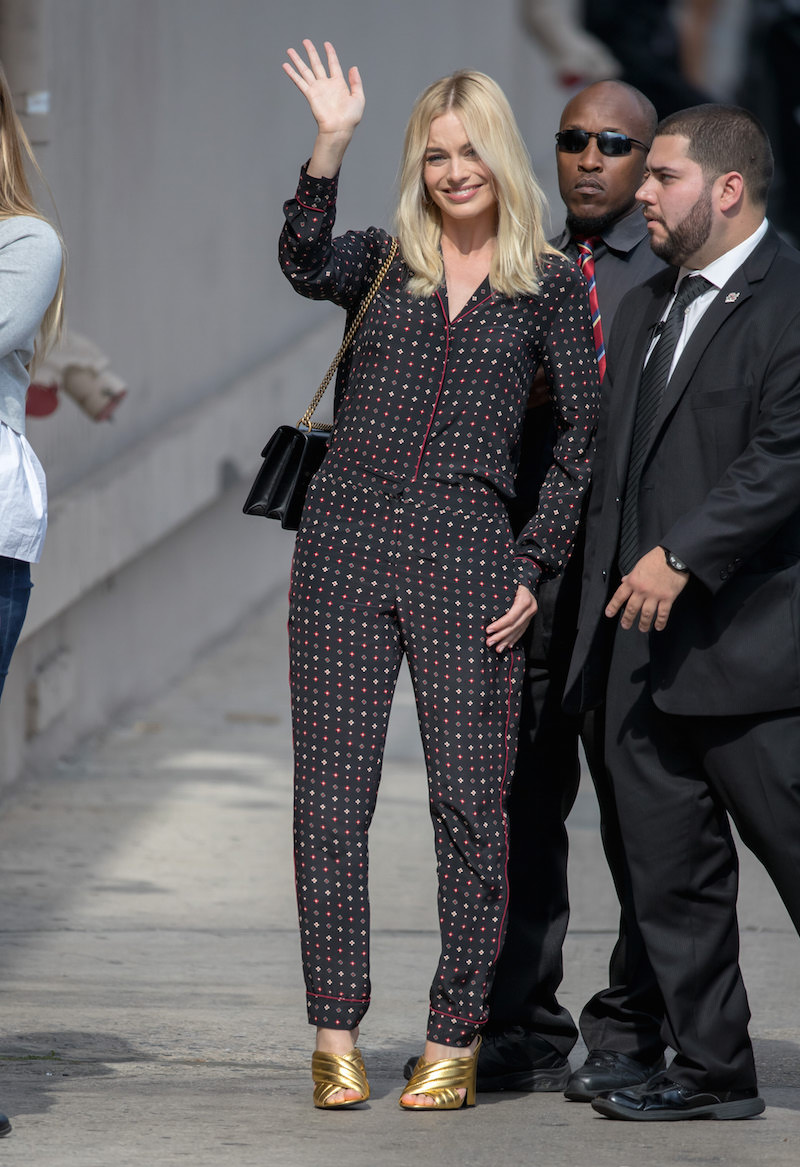 Legend of Tarzan opens in theaters on July 1st and Suicide Squad is out on August 5th.