This brand new "Suicide Squad" trailer ONLY features Harley Quinn and thus, it is awesome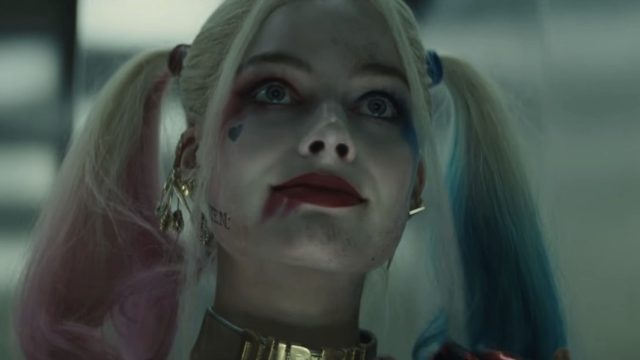 Is it too early to start an Oscar campaign for Margot Robbie in Suicide Squad? This is a very serious question. She shouldn't just with an Oscar for her role in the upcoming DC movie, but maybe like, four. And also probably an Emmy, and a Tony, and let's just give her a Pulitzer and a Nobel Peace Price, why not. All the awards for Robbie, who is about to make WAVES as Harley Quinn.
Don't believe it? The movie will open later this summer, but in the mean time, it's time to watch (again and again) the brand-new Suicide Squad trailer catered just to our Harley.
https://www.youtube.com/watch?v=uWIxS9EuwUc?feature=oembed
The bigger question will soon be, what CAN'T she do? Like, can you take out a bunch of bad guys (bad guys in the sense that they're worse than our Suicide Squad) while also checking your text messages? Uh, probably not. But Harley can — and she looks fabulous while doing it. Taking a cue from her, we should all be able to pull off two-toned pigtails.
We're stoked to see what else she can do when the movie opens everywhere on August 5th.