Margot Robbie is working on **another** Harley Quinn spinoff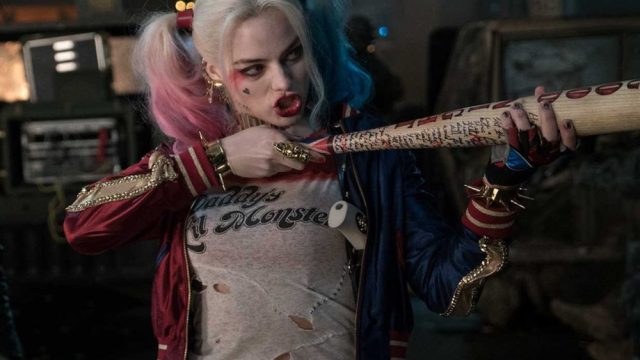 More than 20 years after the character was first created, Batman nemesis Harley Quinn (Margot Robbie) finally made her big screen debut in Suicide Squad. Robbie nailed the role of the confident, unhinged villain, and rocked a brand-new Harley Quinn look in the process. Now, talk of Harley Quinn spinoffs keeps coming. And keeps coming…
She's obviously bound by certain codes of secrecy, but the actress revealed to MTV that she's got a "female-centric" Harley Quinn movie on the way. Robbie stated that she's been trying to get the mysterious project off of the ground for two years. "[Harley] needs her girlfriends," Robbie explained, "She needs other girls around her."
Extremely true. As most DC fans know, Harley's devoted to the Joker, but has an undeniable relationship with Gotham villain Poison Ivy as well. And we're into it: All-female heroes and villains takeover for the next decade, please and thank you.
We might see a lot of Robbie's Harley Quinn in the next few years.
There's a Suicide Squad 2 on the way. There's a spinoff about Harley Quinn and the Joker in development as well. Reportedly, an unspecified all-girl Gotham City Sirens project is happening, but Robbie was talking about something else entirely with MTV.
So, who knows how this will all shake out! But whatever Harley Quinn projects are announced, we'll be sure to keep you in the loop, puddin'. *Harley giggle*