Margot Robbie's embellished sweater is one your cool grandma would steal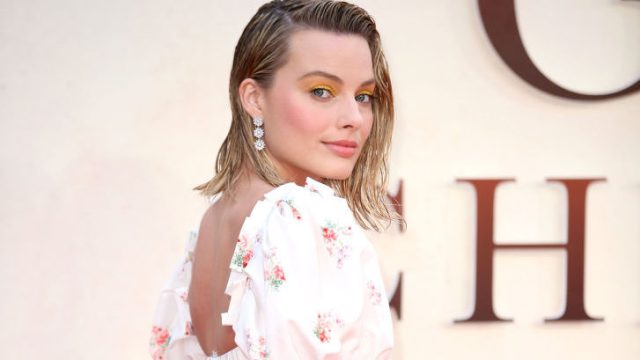 When it comes to picking pretty knits, it's generally best to go the way of respecting your elders. Namely, grandma. And we feel certain that any grandmother would swoon with approval over Margot Robbie's latest embellished sweater selection.
Spotted heading to the Magic Radio Studio in London to promote her latest flick, Goodbye Christopher Robbin, the actress donned an enviable beaded jumper layered over a striped collared shirt. And her festive Alexander McQueen sweater featured ample flora and fauna (made from elaborate beading). In fact, the intricately beaded design looks like one that could've come from grandma's garden. Just saying.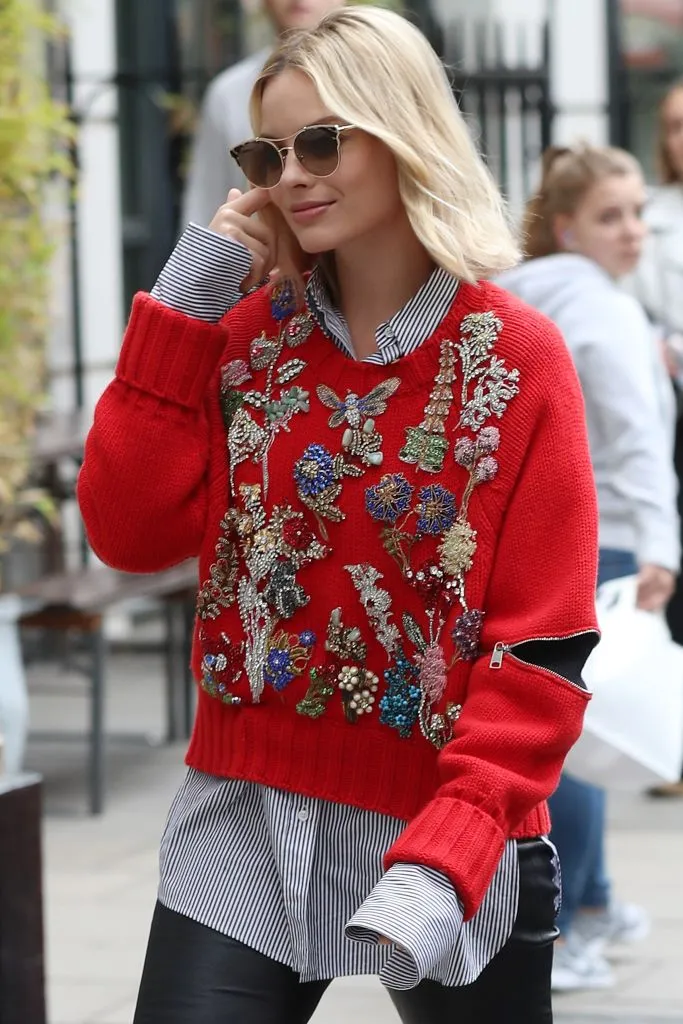 With zipper-detail at the elbows exposing black knit fabric underneath, it's clear that Margot's bold red sweater is jam-packed with details. Which is really no surprise, considering it's an Alexander McQueen confection.
Though the sweater no doubt looks lovely as is, we love the casual-cool effect Robbie's stylist, Kate Young, created for the look. By adding an oversized button down and letting the long shirt sleeves and bottom hang down, the outfit becomes both preppy and punky. Perhaps it's not how grandma would style it. But really, it's how she should.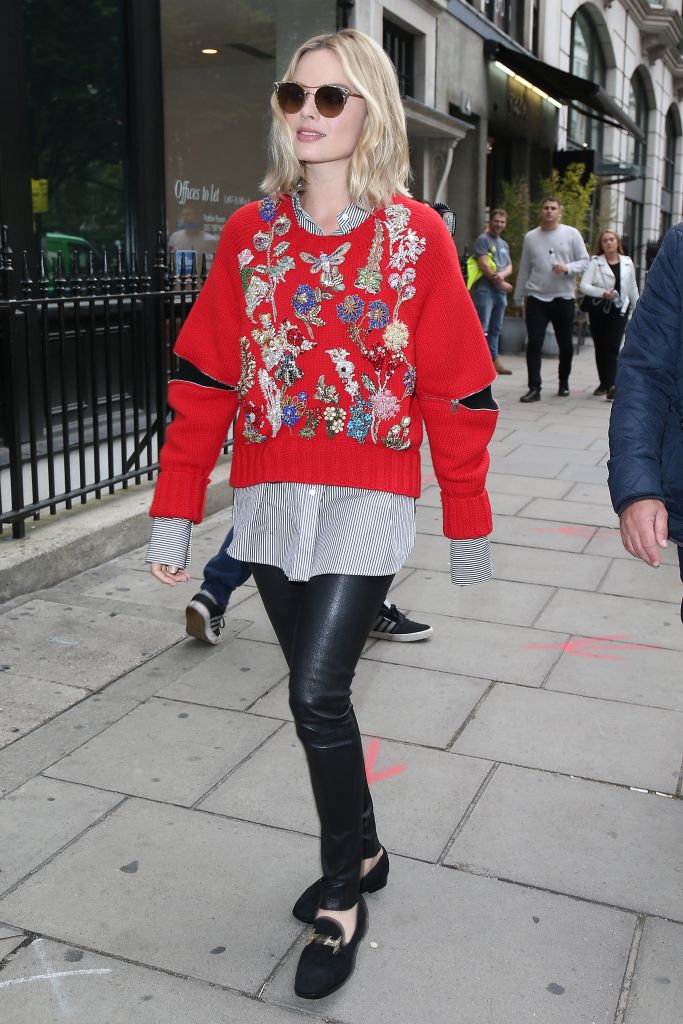 Skinny black coated jeans and suede Salvatore Ferragamo loafers Margot's offbeat look.
You'd be forgiven if you thought Margot Robbie's style was all fancy red carpet gowns and sexy dresses. The actress is a total bombshell at every awards show or premiere she attends, after all. Her street style, however, traverses into more playful and edgy territory, and we dig the way she's made this otherwise grandma-chic sweater into a high fashion moment.
Just goes to show: Grandma really does know best.