Margot Robbie donned a goth lingerie top on the red carpet
Oh lingerie, let us count the ways we love thee. Under clothes for no one but us, or under clothes for a lover we want to surprise. Under sweaters and blazers, paired with jeans. Paired with nothing at all when we're lounging at home like queens. Nothing makes our souls happier than when we get to wear a sexy piece of lingerie out and about, and Margot Robbie's gothic lingerie top perfectly illustrates our point.
Paired with a high-waisted skirt, this look is reminding us that the lingerie trend is here to stay, even through autumn.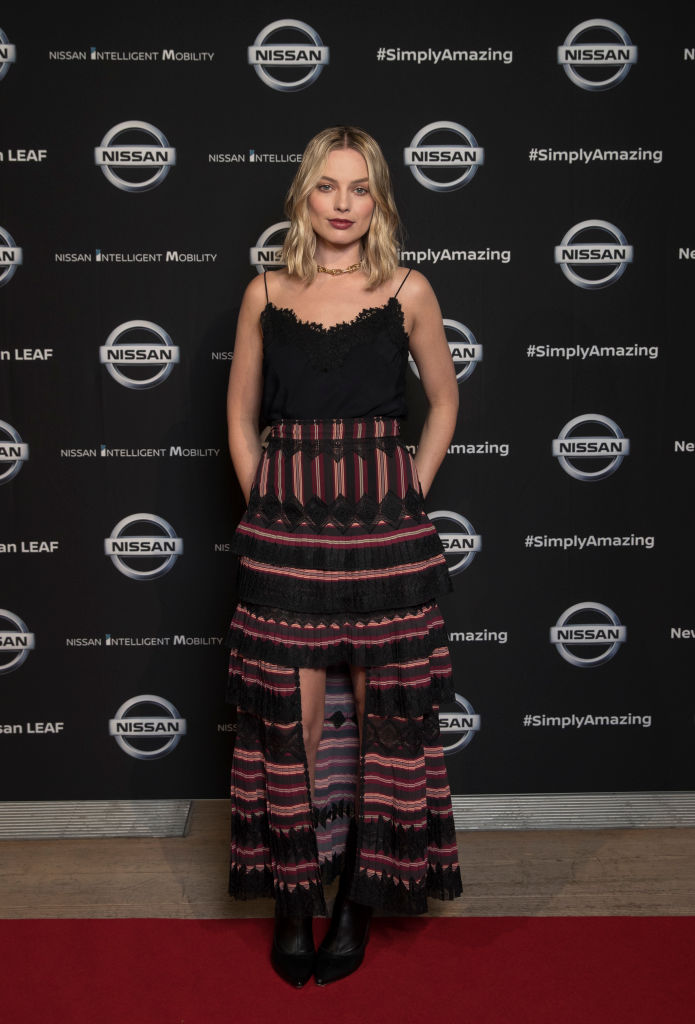 Margot wore a simple lingerie-style top that featured spaghetti straps and plenty of lace trim. And while she could have gone down the expected path of pairing a look like this with some silk trousers or pants, we love that she chose a patterned Zimmermann skirt instead. Margot specifically wore a maroon and black full-length skirt with a cut-out and the result was striking.
Not too dressed up and not too dressed down either — Margot's outfit proves the versatility of the lingerie trend.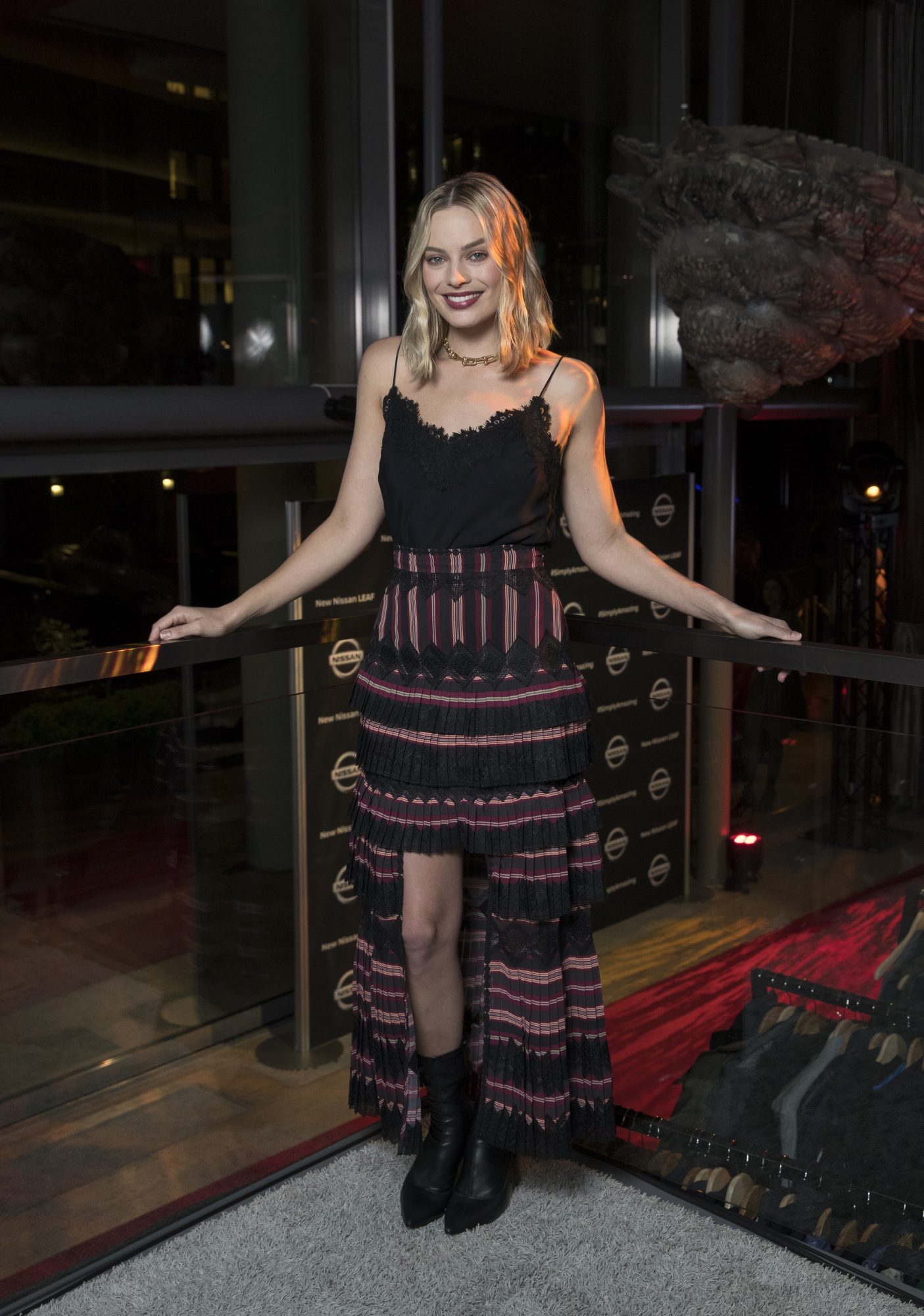 In true Margot fashion, the actress paired the ensemble with a dark red lip that matched her skirt. With her short blonde hair in beachy waves and her neck adorned with a simple choker, this ensemble could go from the red carpet to the dance floor in no time.
Next time you're worried about being "too much" in your lingerie top, just take a cue from Margot and wear a full skirt on the bottom to balance it all out.